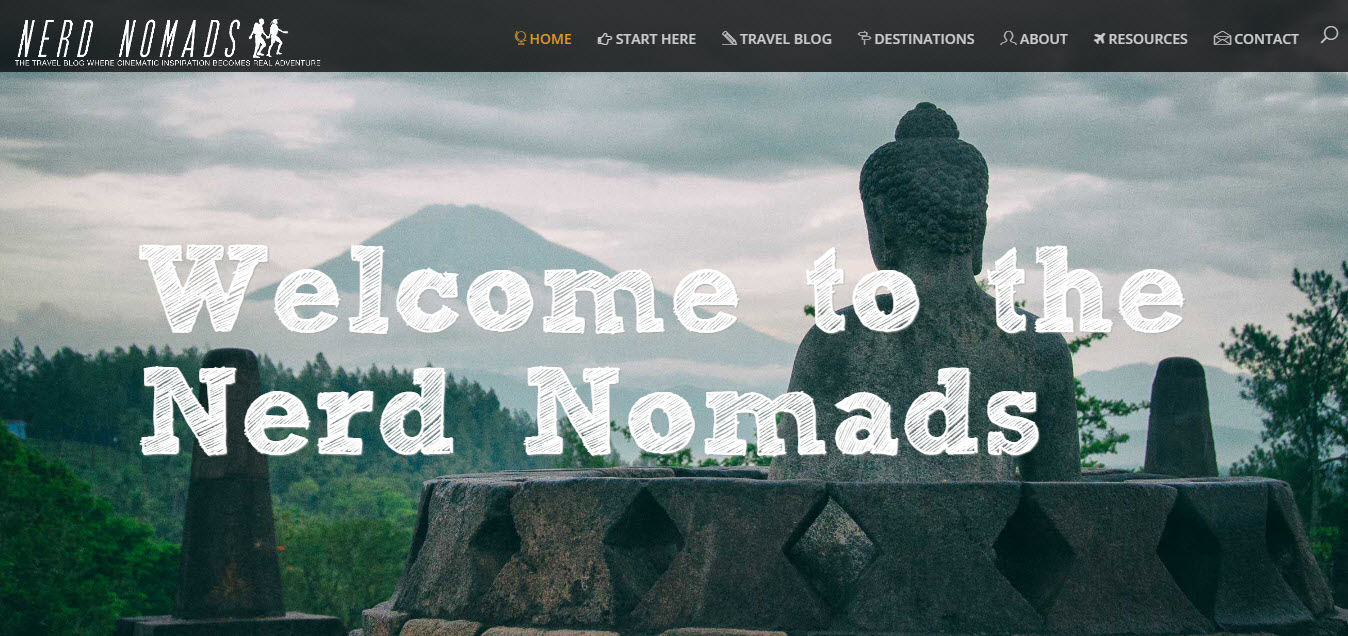 Travel blogging is a competitive niche, so if you are going to get into it you need to bring your A game. The design, usability, and quality of content on your site are all crucial components if you want to become a successful and popular travel blogger. Luckily for you, we have put together an article full of top tips to ensure your travel site includes all the key features necessary.
Here we discuss travel themes, the importance of unique content and beautiful images, and how to build an email list and a following on social media. We then finish up with a quick look at how to monetize your travel site. So let's get started…
Get the Right Theme for Your Project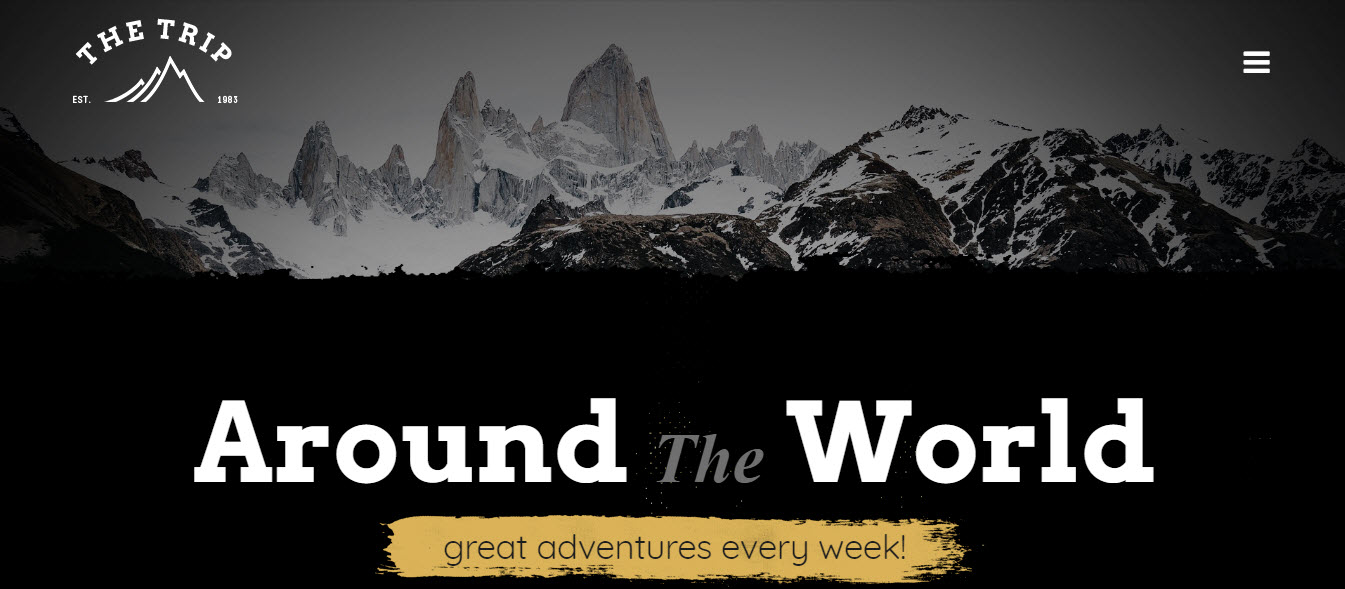 Selecting the right theme for your travel site is an important task. There are many built-for-purpose travel themes that will enable you to quickly and easily design a vibrant and stylish travel blog.
When creating your travel site, consider the color scheme you use and the layout of each page carefully. Make sure your site is not just attractive, but also user-friendly, so visitors can easily navigate around the site and quickly access the content. Consider the position of each piece of content, as well as which widgets you will showcase in the sidebars. Ultimately your site's design needs to reflect the style of your blog's content, whilst appealing to your audience.
If you are unsure on what to look for when selecting a theme, check out our guide on 'Choosing a WordPress Theme'.
Use Beautiful Images
Images are key to a successful travel site. Beautiful images will sell your dream of travel to your audience and help take them on your journey with you. So you need to make sure that every image on your travel blog is making an impact.
Add a Full Page Slider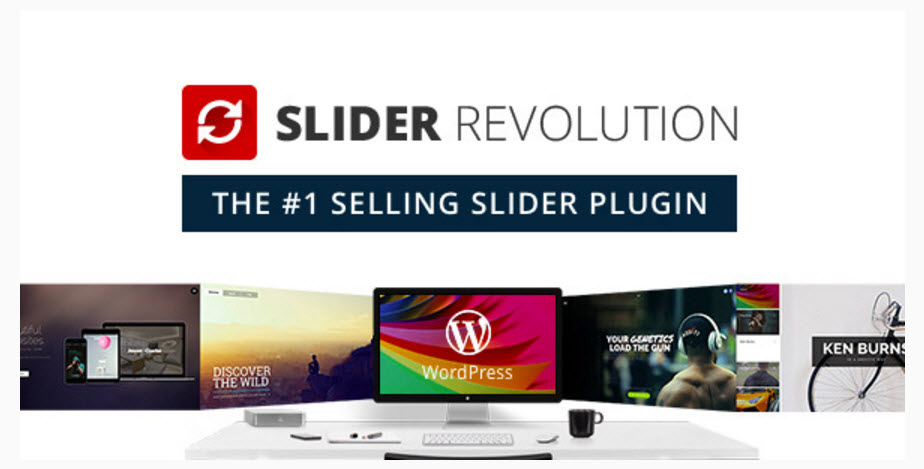 Breath taking images on the homepage is a must, and there is no better way to display them than within a full page slider. Slider Revolution is a popular premium WordPress slideshow builder plugin that can be purchased on Canyon Code.
This advanced plugin gives you the options of displaying full-screen images, text, and video. It has an easy to use drag and drop editor. And with numerous pre-built buttons and styles, and endless customization possibilities, Slider Revolution will showcase your images at their best.
Install a Gallery Plugin

A WordPress gallery plugin is another tool that will help your images grab visitors' attention. NextGEN Gallery is a popular WordPress plugin. This intuitive solution will help you manage all your images and galleries from within your WordPress dashboard. You can choose between thumbnail and slideshow galleries to display your work, which will assist in adding that extra 'wow' factor.
Interesting Content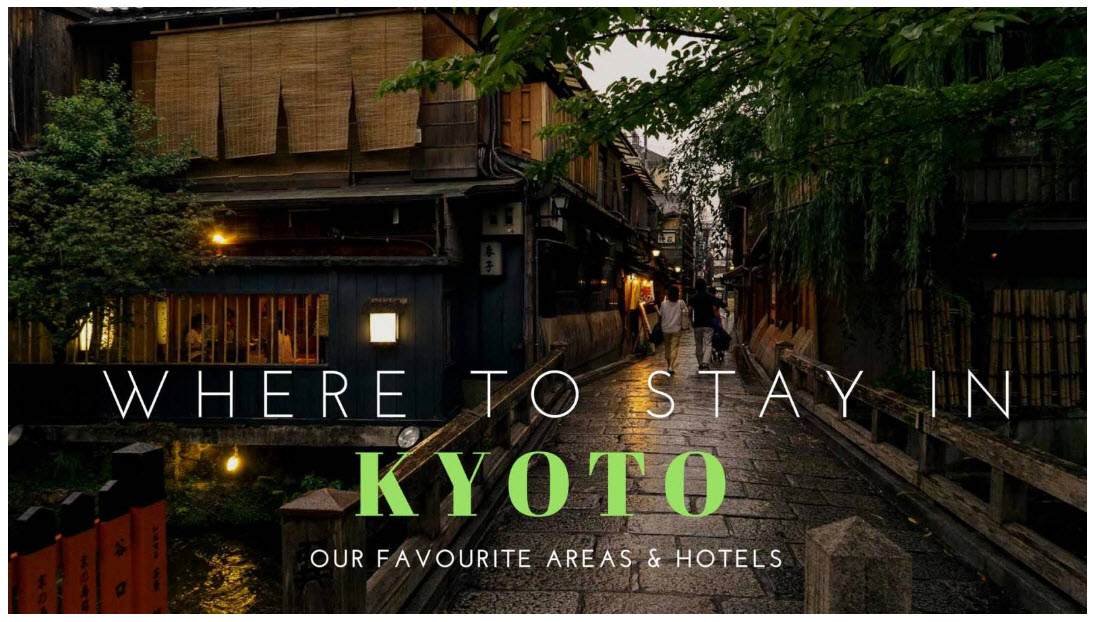 Due to the sheer number of travel site's currently online, you need to make sure your content is top-quality. Finding a niche within 'travel' can be an ideal way to help your site stand out from the competition. For example focus on solo travel, travel with kids, travel on a particular budget, or travel in a certain area of the world.
All blog posts need to include useful and relevant information that fellow travellers can use to help them plan their own trips. Write travel guides with a variety of itineraries that people can adapt for their own travels. And add links to hotels, tours, activities, events, and any other websites that provide helpful information for someone planning a trip to the same location.
By sharing invaluable information with your readers, you will quickly build up a following of like minded people who will come to rely on you for their travel advice.
Build an Email List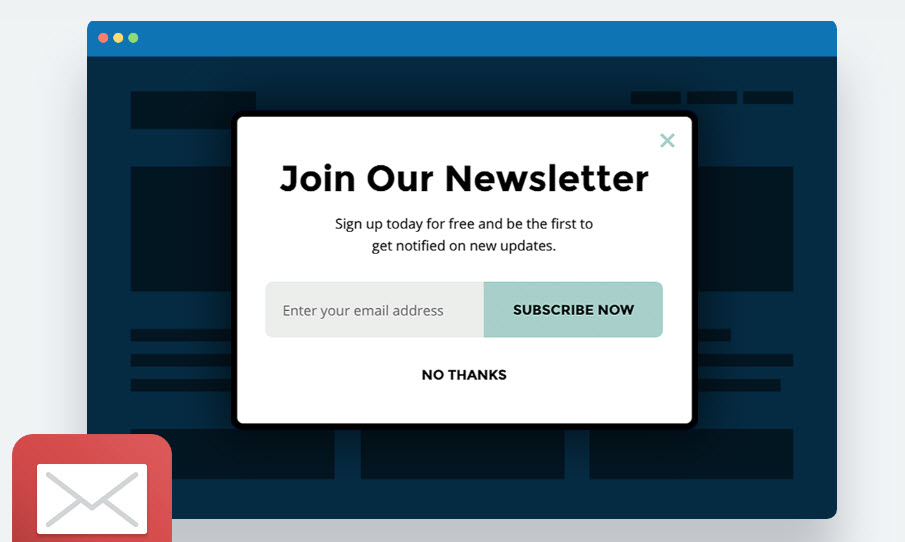 Building up a following of consistently returning visitors is vital if you want to become a leading travel blogger. One way to do this is to build an email list of people who have expressed an interest in your site. Once you have a large mailing list you can use email as a platform to promote new content, and encourage people back to your website on a regular basis.
Adding pop-ups to your WordPress website can be an effective way to grow an email list. Sumo is a free and premium lead generation tool that enables you to add attractive and optimized pop-ups to your travel site. Choose from a selection of stunning templates, configure them to suit your blog's needs, and link to the email provider of your choice. Once you have collected the emails of your readers, you will be able to start building an engaged and interactive community.
Grow Your Social Media Fan Base
Social media is an extremely effective way to keep in contact with your target audience and encourage readers back to your travel blog. So concentrating on growing your social media following should be a goal for any travel site.
Add Follow Buttons

Follow buttons are an extremely successful way to increase your social media fan base. The free WordPress plugin Jetpack includes a Social Media module. This widget lets you add social media icons to sidebars or widget areas of your choice. By making social media buttons visible and easily accessible in this way, your travel site's visitors will be more likely to follow you on your social channels.
Display an Instagram Feed

Instagram is an ideal social media platform for travel sites due to its photography focus. An eye catching Instagram feed is a great way to impress your WordPress audience and encourage them to follow you on Instagram.
Enjoy Instagram is a free WordPress plugin that will allow you to add Instagram feeds displaying photos and videos to your pages, posts and sidebars. Simply use shortcode or widgets to add a feed in either carousel or grid mode to match your site's design.
Monetize your Travel Site

If you want to make a living from your travel site then you need to work out how to monetize your blog. There are numerous ways to do this, but one of the easiest and most profitable is to turn your WordPress website into an affiliate site.
Whenever you write a blog post, mention products you have used during your travel, link to flight and accommodation sites that you booked through, and recommend any other online services that you purchased. If any of these recommended products or websites offer an affiliate program, join it. Then every time your visitors click through one of your links and make a purchase, you will earn an affiliate fee.
Thirsty Affiliates is a freemium WordPress plugin. This tool allows you to organize affiliate links from your WordPress dashboard, easily insert them into your content, and importantly cloak them so they are unrecognisable as affiliate links. Affiliate marketing is a great way to start generating a revenue from your travel blog. So if you choose to go down this route, Thirsty Affiliates is a must have.
Final Thoughts on Travel Sites
Becoming a travel blogger is an exciting project, and an occupation that appeals to many. However, for your site to be successful, you need to take it seriously.
Set up your website as you would any other business. Include the important features and functionalities to ensure it has an eye catching and user friendly design. And publish articles consistently with relevant and interesting information. As with everything, if you put in the work you have a good chance of reaping the rewards. Good Luck!
What features will you include in your travel site? Please share your thoughts in the comments below…