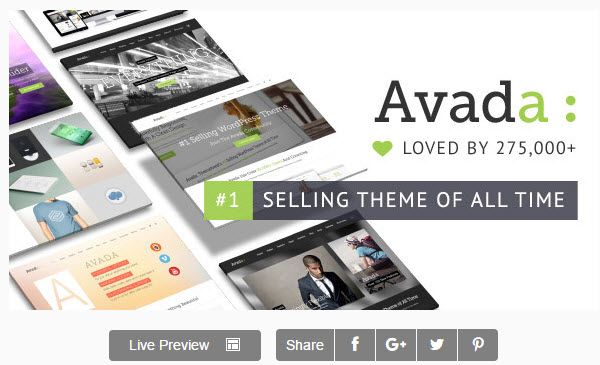 Choosing a WordPress theme is exciting. However, it can be a daunting task. There are so many themes available, how do you know where do you start?
Your main consideration should be the needs of your site. Think about what type of site you're building, which features it requires, and what design will appeal to your audience. Equally important is your own needs. You budget, WordPress experience and level of support you need will all play a key role here. Being clear on what is necessary for you and your site will help you find the best the WordPress theme for your project.
In this article, we will look at whether you should choose a free or premium theme, as well as whether you should opt for a multipurpose or built-for-purpose theme. We will discuss where to buy a theme, what features should be included, and the importance of good support from the theme developer. We also discuss how to avoid being wowed by stuff you don't need!
So, with that, let's have a look at the most important factors to consider when choosing a WordPress theme.
Selecting a Free or Premium Theme
Choosing whether to use a free or premium theme is a big decision in itself and one we have previously written about. On the whole, if you are looking to set up a serious business, a premium theme is the way to go. Most premium themes will offer advanced features and functionalities, superior support, regular updates, and an all round higher level of quality.
That said, you can get some beautiful and extremely easy to use free themes. And you always have the option of adding any necessary plugins at a later date. If you are new to WordPress, or unsure as to the direction your website is going to take, you might be best saving your money and selecting a free theme for now.
If you are finding it hard making a decision, another option is to go down the freemium route. A lite version of certain themes can be downloaded for free, with the option of upgrading to the premium form in the future. This means you don't have the initial outlay of a premium theme, but you aren't limiting yourself to inferior features in the long term.
Where to Find the Best WordPress Themes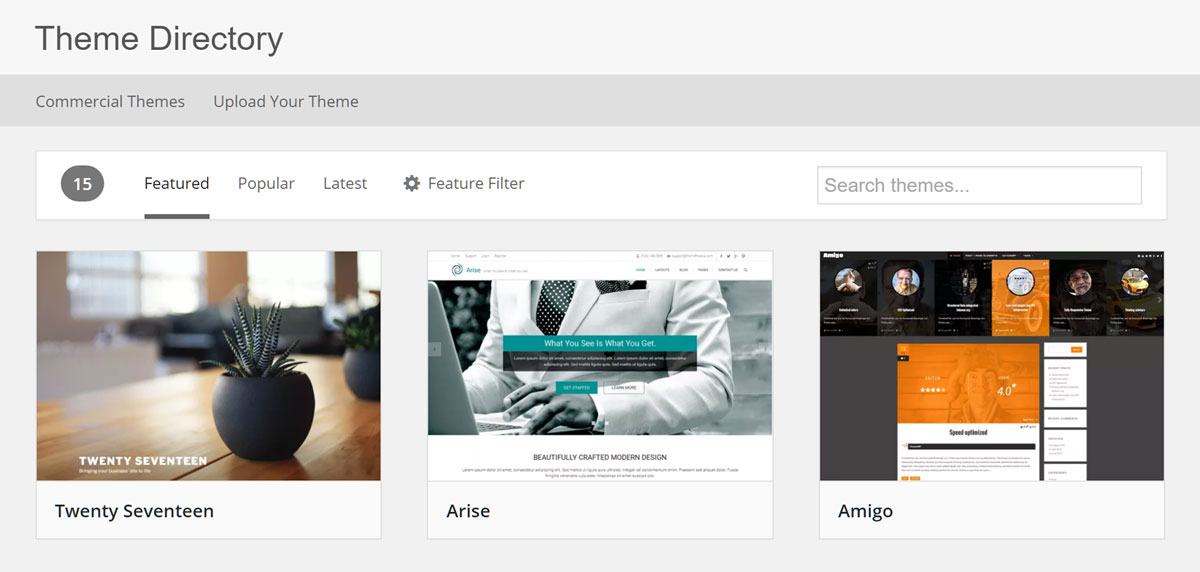 If you opt for a free theme, then the best place to find one is the WordPress repository. Here themes have to pass a strict review process before they are added to the repository, which ensures a high standard of theme. Free themes from other sources may not have the same high-quality coding, which could cause you never ending problems down the line.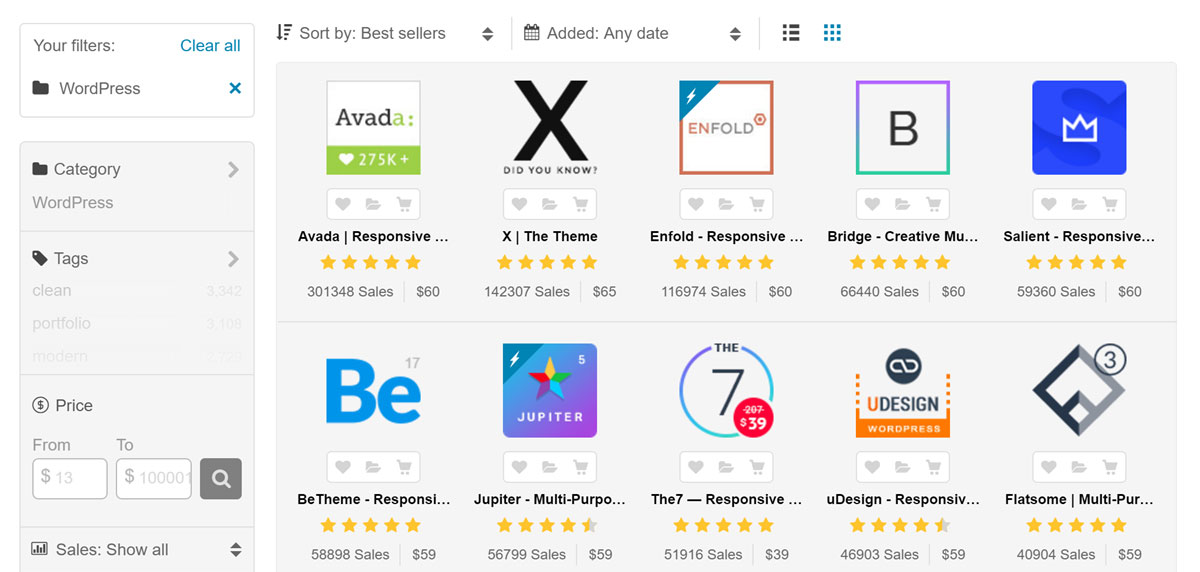 If you are buying a theme make sure it is from a reputable theme company that has been around for a while and has good reviews. However, even on ThemeForest, not all of the themes are of a high standard. Always check the developer's portfolio, read reviews of the theme, and check it has been recently updated. Some reputable theme developers include Elegant Themes, StudioPress and Astoundify, although there are many more.
Consider What Features You Need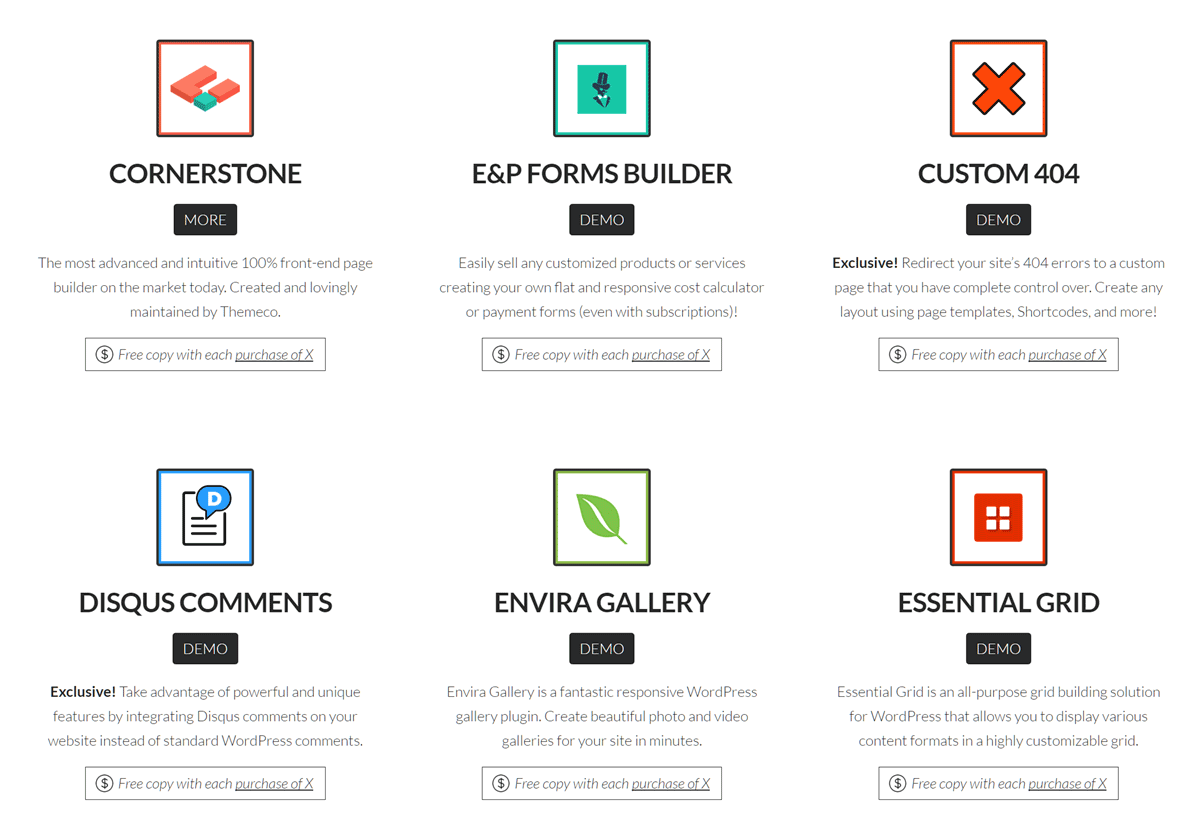 Before you even start to browse for themes, you should decide what features you need. This will help keep you focused on what to look for, and not get distracted by impressive extras that are not at all relevant to your business and site needs.
Essential Features
At the most basic level, you need some essential features, that any high-end theme will provide. These include being mobile responsive, SEO friendly, and offering some customization options. You don't need a built-in page builder, but the option of changing colors and fonts, as well as being able to upload your logo, and make other simple design alterations, is important.
Useful Features
There are a number of useful features, that although aren't essential, are good extras to have included in the theme. Demo content, with a one click demo install is a great feature, as well as a selection of pre-made page templates layouts, means you can quickly and easily set up your website. A library of customizable shortcodes allows you to upgrade your content, helping to give your site the wow factor.
Depending on the type of site you want to set up there are other features you should look for too. If you going to create an eCommerce store, then look for a theme that offers WooCommerce support. If you are going to display numerous images, then you want a theme with portfolio options and sliders. Or if you are a business that wants to generate leads or and gain new clients, then a theme including landing page templates would be ideal.
Remember, although it may seem like a good idea to have a theme with a wide variety of features, it is totally unnecessary unless you are going to use them all!
Multipurpose v Built for Purpose WordPress Themes

Another decision you'll need to make is whether to choose a multipurpose or a built for purpose WordPress theme. So which should you go for?
Multipurpose Themes
A multipurpose theme is often a tempting option. A multipurpose theme will give you free rein over the design of your website, enabling you to create a unique site that suits your business's individual needs.
However, unless you have design and WordPress experience, multipurpose themes can take a long time to set up and often the final result may not be as professional and stylish as you were hoping for.
Purpose Built Themes
A purpose built theme is, in most cases, the best port of call. If you choose a theme designed especially for a particular project, then it should contain the right design and features for your site.
For example, if you want to create a hotel booking website, then there are a wide selection of accommodation booking themes to choose from. These will include specific hotel booking features like a calendar, an availability checker, and an advanced booking system. This makes the theme quick and easy to set up and get running.
Design and User Experience
A site that looks good and appeals to your audience is essential. Always check out the demos for each theme to see if you like the design and if it will be appropriate for your business.
Click through the demo and check out the theme's ease of use. An attractive and stylish site, that can be easily navigated, will help retain followers and improve site conversions.
Don't Be Wowed By Stuff You Don't Need!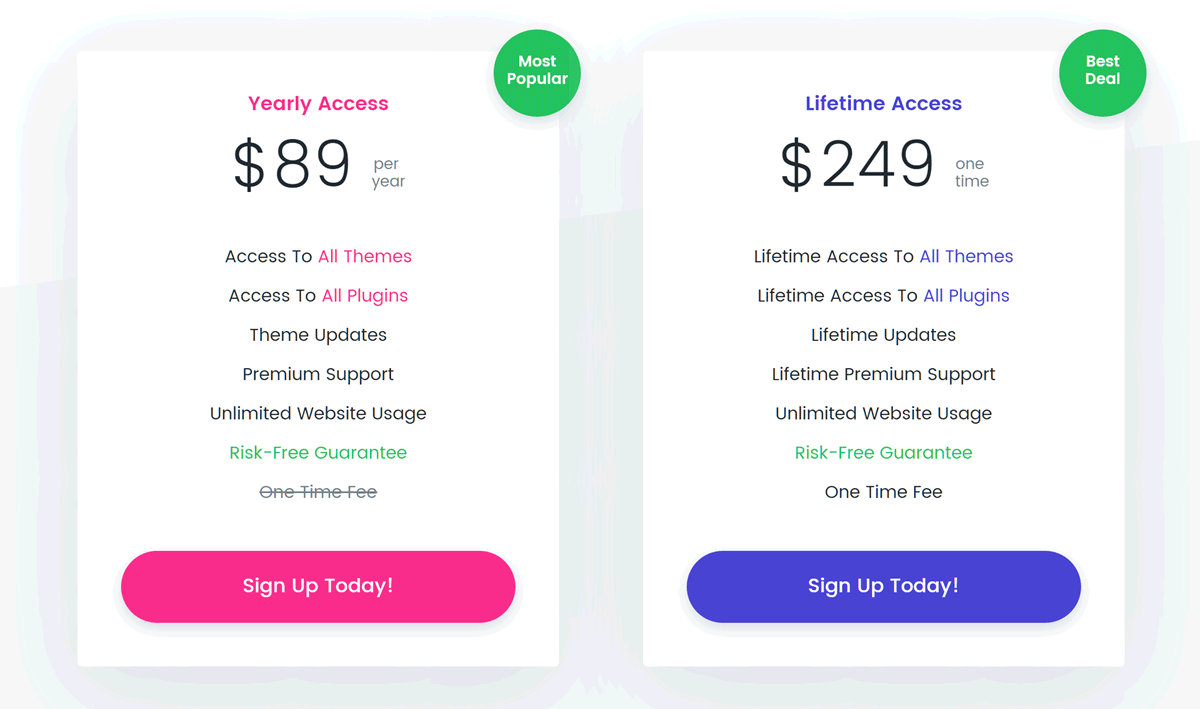 When reading up on a theme and perusing the demo, don't be wowed by stuff you don't need. A demo with beautiful images and media can really make a great impression, but don't let this sway you. Be clear on what you want your site to look like and choose a theme that is a best match with your vision.
Try not to be won over by a theme offering a bundle of premium plugins. Unless you definitely need those plugins and will use them, then this is not a reason to select a theme.
Always beware of a good 'deal'. Very cheap or reduced themes are probably priced as such for a reason, so check the reviews. Equally, developers often have theme clubs where you can gain access to multiple themes for one low price. While this can be a good deal, if you only need one theme, don't let the thought of a bargain cloud your judgment. Remember you are looking for that one perfect theme, rather than a collection of themes that don't fit your remit.
Support
It's important to check out what support is offered with a theme before you make the decision to use it. Have a look at the documentation provided. Does it make sense to you and is it easy to follow? Some themes provide video tutorials, which can save time and be much easier to follow than text.
If you are paying for a premium theme then you should expect superior support, so check that is what you are going to get. If you are opting for a free theme, then support may be more basic, so always check the reviews to see what level of support is offered.
Choosing a WordPress Theme
As you can see there is lots to consider when choosing a WordPress theme. Hopefully, this ultimate guide to choosing a WordPress theme has given you some points to consider when making a selection.
What are the most important factors for you when shopping for a WordPress theme? Please share your thoughts in the comments below….
Readers Rating

Rated 3.6 stars




3.6

/ 5 (

Reviewers

)

Very Good
---