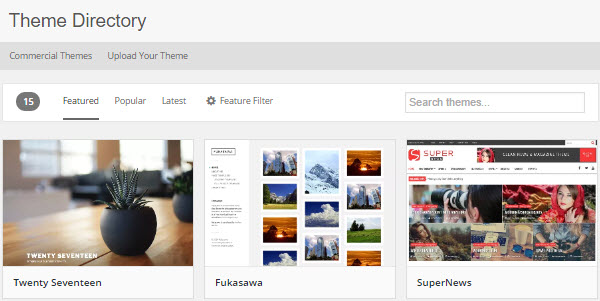 There are pros and cons to using both free or premium WordPress themes. Although my personal preference is always to opt for a premium theme, it is undoubtable there are some great free WordPress themes available. And also some not so great premium ones.
When selecting a free or premium WordPress theme, always consider your needs. Consider your budget, your web design skills and understanding of WordPress, what you are looking for from a theme and if it has the features to support your business.
In this article, we will discuss the main variances between free and premium themes. Although there are some obvious differences between free and premium, some generalizations have to be made for the sake of this article. It is important to remember that every theme is different, so always do your research before committing to a theme.
Quality of the Theme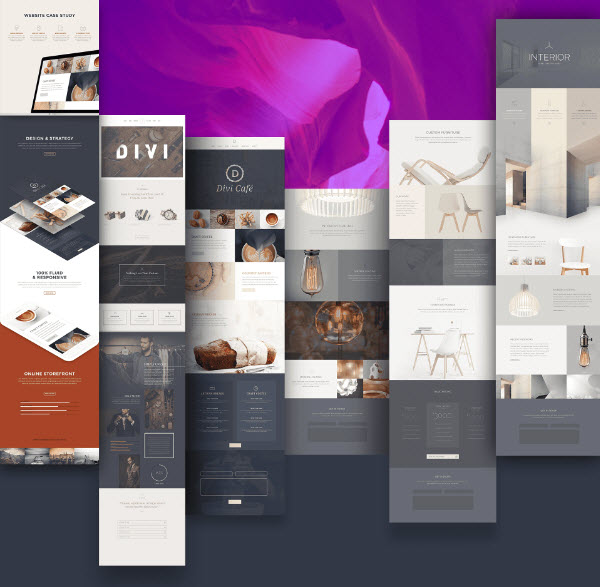 Premium themes, on the whole, provide a higher level of quality. From the professional design, to advanced functionalities offered and the user experience, if you are running a business and need a site to impress your clients, then a premium theme is the way to go.
If you opt for a free theme, then you can add premium plugins to help improve the quality. Using a page builder and visual editor is a good way to improve the look of your site. Plugins adding extra features and functionality can also increase usability.
However, accumulating these plugins may well end up costing more than a premium theme purchase. And why spend time creating aspects of your site that are already set up for you on a premium version?
Bear in mind there can be some very poorly coded premium themes that look great but could actually cause you problems in the future. Always purchase a theme from a reputable source, read reviews and check how often the theme is updated.
It's also important to keep in mind that the theme is for the design, and plugins for functionality. A 'premium' theme that includes a heap of functionality best served by plugins can give you lots of headaches down the track if you ever decide to change themes. [Editor]
Ease of Use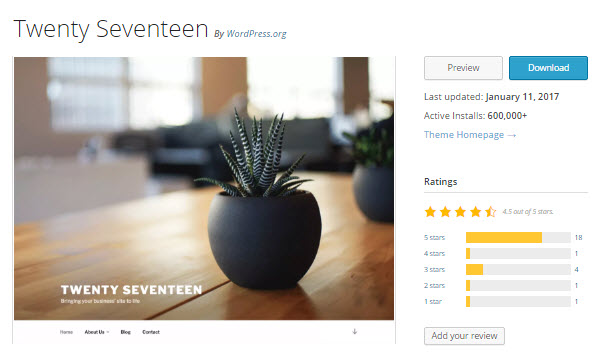 Often free themes are great for WordPress beginners due to their simplicity. If your knowledge of WordPress is limited, then the numerous features offered with some premium themes may be confusing. For very simple ease of use, and to get your site set up quickly and easily, then a free theme may be your best bet.
At the same time, the extensive documentation that is usually provided can make premium themes very user-friendly too. If you are prepared to put the time into reading and learning, you should be able to quickly adapt to using the premium theme you have purchased.
Security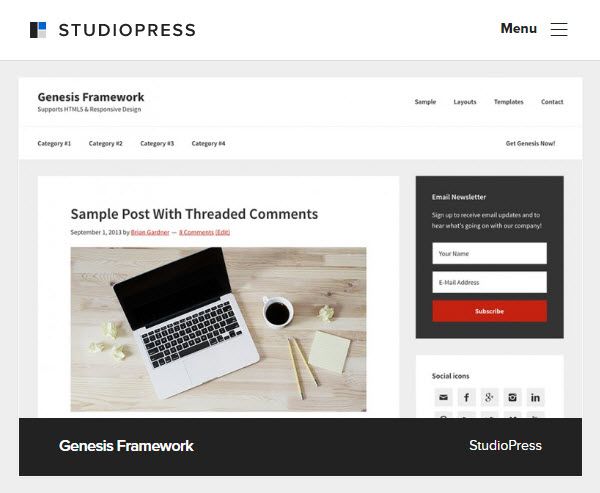 As a WordPress website owner, security should be a top priority. Generally speaking, a premium theme is a more secure theme.
Premium theme developers have a larger budget and team, enabling them to spend time and money on security. They also have the worry that if their theme isn't secure, they will lose future customers, a threat which pushes them to keep on top of any vulnerabilities as they arise.
That said, if you download a free theme from the WordPress repository, it will have passed the strict theme review process. This ensures your theme will be of a high standard in regard to quality, with security being one of the aspects that they test.
Updates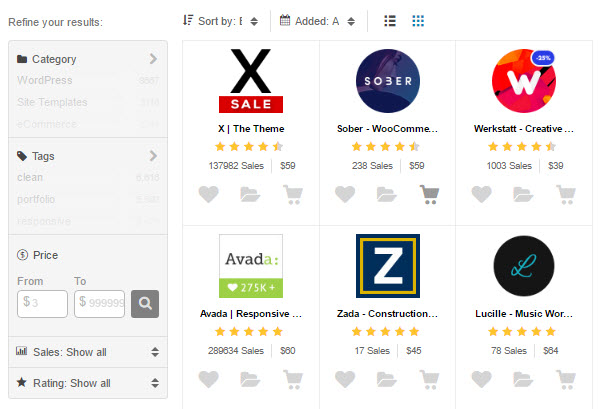 Premium themes tend to be updated more often. Again, this is because premium theme developers are running a business. They need their theme up to date and firing on all cylinders to keep sales at a maximum. So, if you purchase a premium theme, your site will benefit from regular updates.
Large theme developers are also more likely to be in the business for the long haul. This will mean your theme will continue to be updated indefinitely. A free theme is less likely to have this guarantee, so its updates may cease at some point in the future, forcing you to switch to a different theme.
Support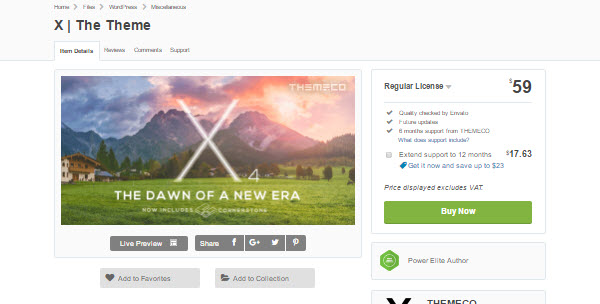 One of the impressive pros of a premium theme is the support offered. As a rule of thumb, premium themes will provide in-depth support in the forms of documentation, video tutorials, and forums, to name a few. If you have a real problem with your theme, many premium developers offer 24/7 email support. For serious online businesses, this service is a must.
If you choose to use a free theme, support can be much more limited. As they are without money and resources, like the premium guys, a free theme developer is typically not available to help with urgent problems. There is, in fact, no obligation for a free theme developer to assist you in fixing your theme at all, so you really can find yourself on your own if everything goes wrong.
Theme Clubs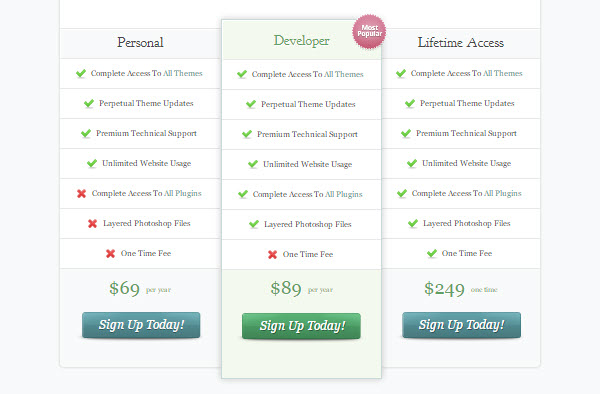 Becoming part of a theme club is another advantage of purchasing a premium theme. Many premium theme developers create numerous themes and plugins. By purchasing a theme or membership, you will gain access to all of their products. Depending on the plugins included, this could really add value to the design, functionality and user experience of your site.
Buying a premium theme will also often gain you entry into a web designers community. Here you will meet like minded people, who manage their own sites and are keen to discuss problems and solutions to similar issues you will be facing. This can be a great source of help, expertise, and support, and is well worth participating in.
Price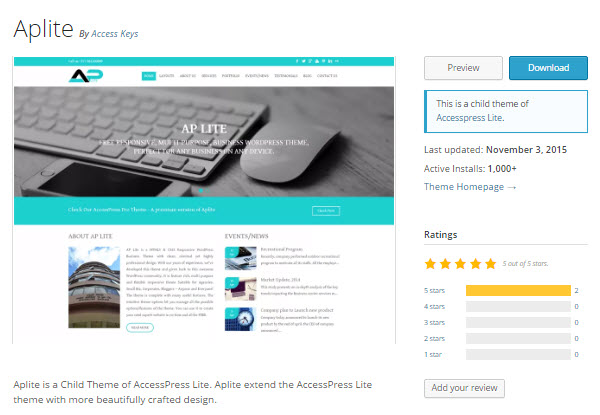 Although the price seems self-explanatory, there are a few points to consider. Initially, choosing a free theme will mean that you aren't immediately out of pocket. However, if you need to add plugins in the future, this could cost you. Premium themes can often include premium plugins, which will mean that once you have bought the theme, you won't need to pay out any more.
Premium themes can also include other extras, saving you money elsewhere. All StudioPress themes include the Genesis Framework. Buying a theme from Themeforest can include money off hosting providers and free domains. Joining Elegant Themes gives you access to all of its themes and plugins, as well as its premium support.
These are all important aspects that you may need and, if you opt for a free theme, could eventually end up costing you more money in total than a one-off premium theme payment.
Freemium Themes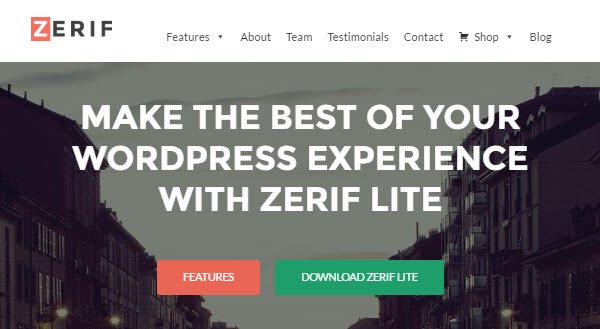 Freemium themes are a good choice for those who aren't sure whether they yet want to spend the money on a premium theme, but don't want to limit themselves to a free option.
A freemium theme can be downloaded for free. But the option of upgrading to a premium version of the theme in the future is there. This means that you can unlock the features and functionalities of a premium version, without having to completely change your theme — often a time-consuming process.
Choosing a Free or Premium WordPress Theme
Whether you are opting for a free or premium WordPress theme, you should always do your research first. Look at ratings and reviews of a theme, check how often it is updated, and what support and extras are offered. And always download from either the WordPress.org repository for free themes, or reputable companies for premium themes.
Will you choose a free or premium theme for your WordPress website? Please share your reasoning in the comments below…