This is a collection of social voting and content curation WordPress themes. If you want to build a curated content site, social voting or content community website with user submission and social voting functionality similar to the likes of Product Hunt, Hacker News, Reddit, etc these WordPress themes will help.
On the other hand if you wish to create an authority site listing hand picked curated content, resources, tools, products or a directory for a specific niche these themes are also ideal.
Check out the themes below.
UpVote
UpVote is a social bookmarking WordPress theme that allows users to submit content and incorporates social voting. The theme is powered by a custom plugin that enables registered users to submit urls (stories) and it automatically fetches post title, featured image and description from the link. Users can vote stories up and down so the best content filters to the top.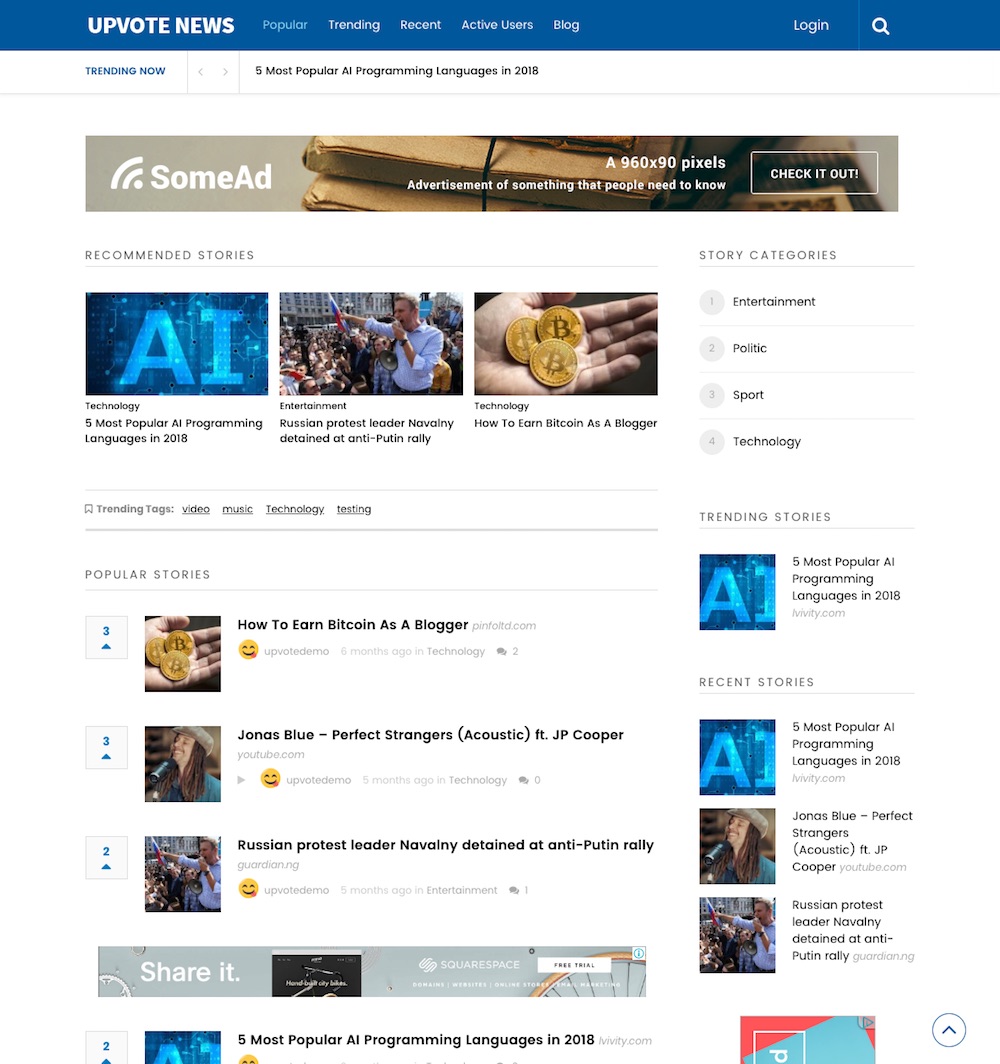 Learn More & Download View Demo
Chipmunk
Chipmunk is a WordPress theme for content curation. It has a clean, modern and customizable design. The theme is ideal for creating a hand curated site of content, resources or collections, or a user submitted content site with the user submit functionality.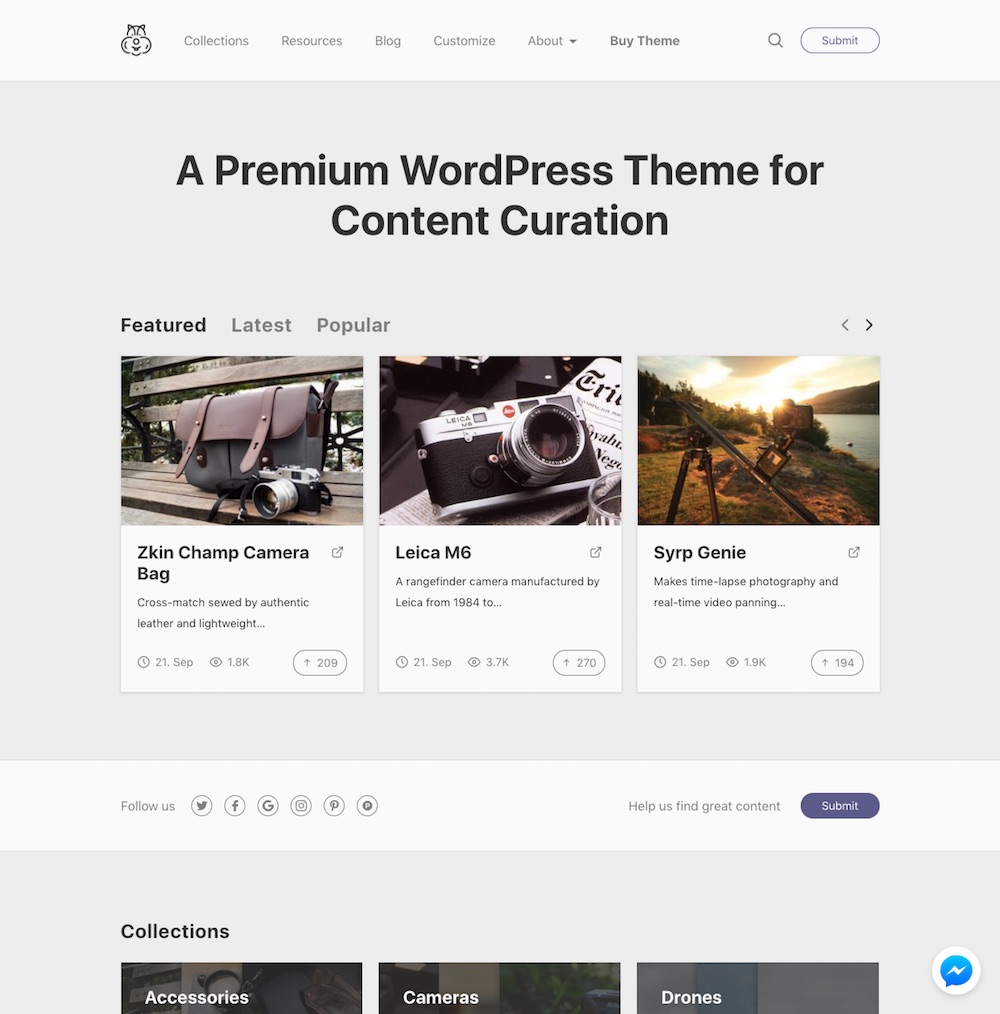 Learn More & Download View Demo
Eposo
Eposo is a WordPress theme for content curation and curated directories. The premium theme has a clean and minimal style and is designed specifically to make a site of hand picked resources, tools and product library and a curated directory. It is loaded with custom content curation features with category and library page designs, landing page template, product upvote functionality, filters, user submission and more.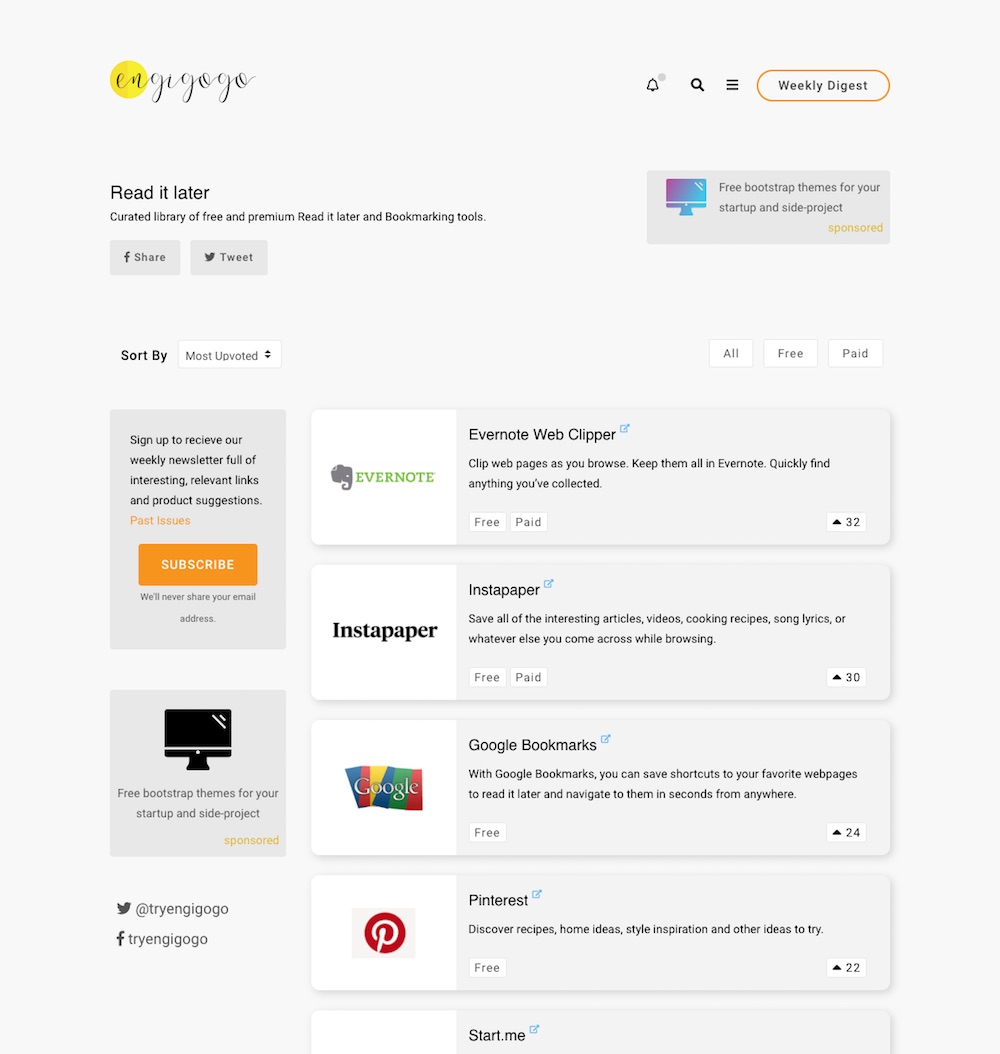 Learn More & Download View Demo
Plugin Hunt Theme
Plugin Hunt is a fully featured content curation WordPress theme that allows you to build an amazing content curation website similar to Product Hunt. This is probably the best curated content WordPress themes available and will allow to quickly and easily created a powerful and highly functional site where users can curated content, vote on it, comment on it and share.
Users can submit content from the front end and the content is grouped by the day of submission. It has infinite scrolling functionality. Visitors can view the content is a "flash view", comment in the fly-out box, and vote up / down content using the wpeddit algorithm. It also allows you and users to create collections of content, featured collections, invite system, discussion forum section to allow users to submit products or submit a discussion post. The theme has a complete admin user control system, lots of options to control the theme, WooCommerce ready and much more.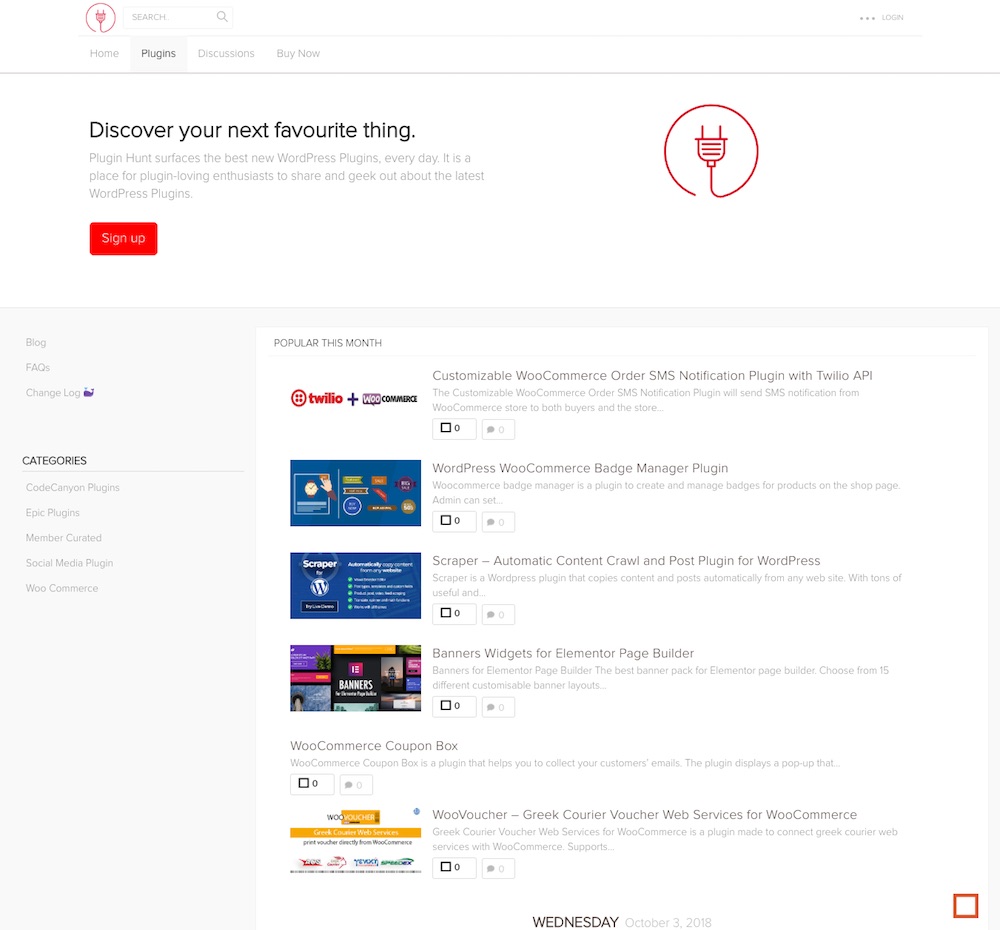 Learn More & Download View Demo
Rank it WP
Rank it WP is a content curation WordPress theme for building a community curation website like Product Hunt or Hacker News. The theme is designed for building a user submitted content and community website for users to find the best content in your niche. The feature rich theme enables you to build a site to make it easy for people to submit and rank content. Some of the key features include: simple and fast content submission with moderation tools, front end login and registration, mobile optimized, order content by rating or published date, one page commenting, media embeds, related items, category listing, share links and more.