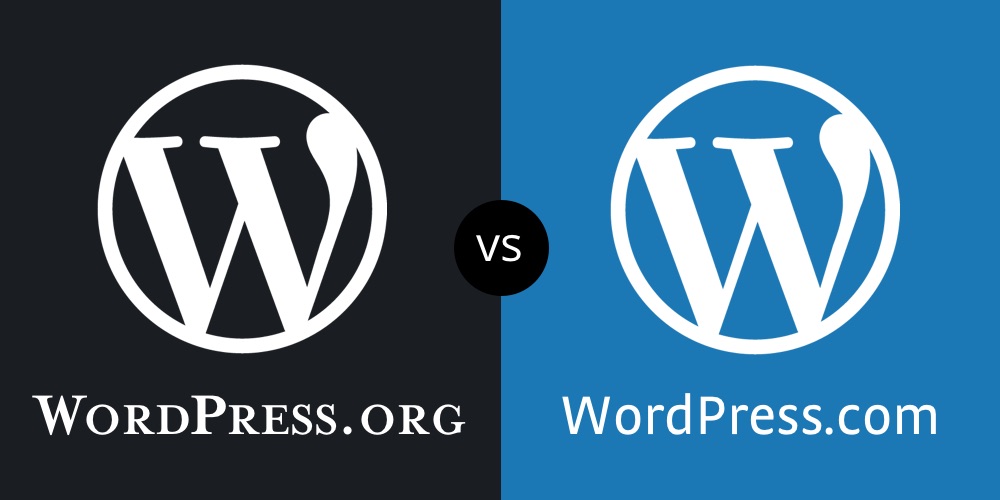 WordPress.com and WordPress.org are very different solutions and shouldn't be (but often are) confused. In this WordPress.com v WordPress.org guide, we look at what the two platforms are offering and discuss how they compare. By the time you finish reading, you should have a clearer picture of which WordPress system is best for your project.
WordPress.com v WordPress.org

WordPress.com is a blogging platform that is owned by Automattic. It is a free hosted service, although there are numerous features and themes that are offered as premium extras. The free WordPress.com option is a perfect choice if you are looking to create a simple blog. It has a 'no drama' set up, and will enable you to quickly throw together a new site. It provides all necessary features that your site may need, and has next to no learning curve.
The downside to this free solution is that the tools and customization options available are limited to what WordPress.com allows. If you want to create a website including more features than just a blog, you will need to upgrade to one of the WordPress.com premium plans. Or you could use WordPress.org.

WordPress.org is the true WordPress experience. It is the homepage for the WordPress software for self hosted websites. If you choose to use this open source software you will have full control and ownership of your website. Free to use, this platform comes with a free repository of themes and plugins to help boost your website's functionality. Premium themes and plugins to add advanced features to your site can also be purchased.
WordPress.org may take you longer to accustom yourself with, and setup will involve several steps. This includes the buying of a domain, hosting, and the installation of WordPress, as well as the selection of an appropriate theme and plugins. However, where WordPress.org really excels is the total control it gives you over your website, enabling you to customize your site to your exact specifications.
Let's now have a look in more detail at what both WordPress.com and WordPress.org are offering, and how they compare….
Hosting
The first obvious difference between WordPress.com and WordPress.org is the hosting. WordPress.com hosts your website on their servers for free, whereas if you use WordPress.org you will have to find a premium hosting provider.

However, it is worth bearing in mind that if you use the free version of WordPress.com then you will have adverts displayed on your site (WordPress.com's way of covering your hosting costs). To get rid of the ads you will need to upgrade to one of their premium plans, all which work out as more expensive than basic hosting for a WordPress.org site.
Domain Names
With WordPress.org you will need to purchase your own domain name for each site you create. But with WordPress.com you can choose and use a subdomain name for free.
However, there is a catch. The free subdomain name will end with '.wordpress.com'. If you want a stand-alone domain name you will need to upgrade to a WordPress.com premium plan.
Security and Backups

WordPress.com takes care of all your hosting services and also includes the feature-rich plugin Jetpack as part of all its plans. Therefore, backups and security are not something you will need to worry about with WordPress.com.
With WordPress.org you are 100% responsible for your website's security and backups. One option is to install the Jetpack plugin on your WordPress.org website, but you will need to pay out for one of their premium plans if you want a full security and backup solution.
There are numerous other third-party security and backup WordPress plugins you can choose from, including Wordfence and VaultPress that are both popular options. However, you will need to do your research so you select the right solutions for your site's needs.
Types of Websites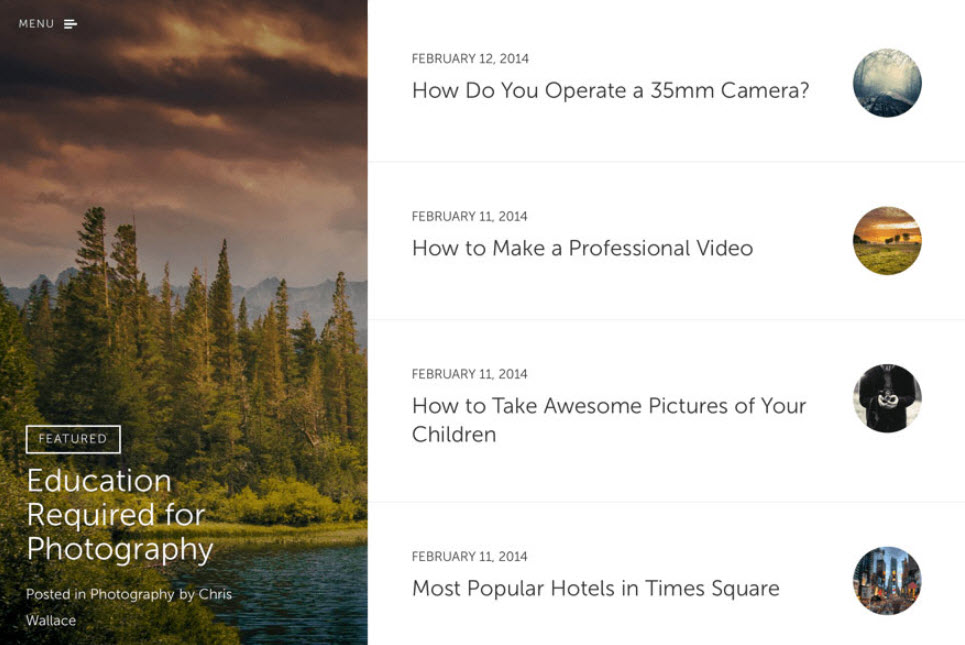 WordPress.com (the free version) is the ideal platform for basic blogs and blogging projects. If you are traveling for six months and want to write a blog to share your experiences with family and friends, or showcase your photography work through an easy to set up website, then this is the solution for you. For more extensive websites, including eCommerce stores, directory sites, membership sites, or in fact any type of website or blog that you want to monetize, you will need to upgrade to a premium WordPress.com plan.
The beauty of WordPress.org is that it is totally flexible and can be used to create any type of website you desire. Themes and plugins can be installed, websites migrated, design elements added, code altered and customizations made, making WordPress.org the ideal solution for any project. Website's using WordPress.org can also be quickly monetized, using a variety of means including adding affiliate links, adverts, automated payment systems, or turning the whole site into an online shop.
Ease of Setup and Use

WordPress.com is extremely easy to setup and use, which is one of its key benefits. If you are a total website beginner, with no knowledge of web design or WordPress, then WordPress.com will probably be the better platform for you.
WordPress.com is a complete system, with all the essential features you need at your fingertips. It has a self-explanatory dashboard, that can be easily navigated. It also incorporates an intuitive Editor, making writing articles and uploading media extremely straightforward. However, if you want to add extra features that aren't included with WordPress.com, or customize the design of your site, this won't be possible unless you upgrade to a premium plan.

WordPress.org involves a longer setup process and involves a basic understanding of how websites work (when I say basic I mean basic – and anything you don't initially know can be easily learned).
To get started with WordPress.org, you will need to purchase a domain name and sign up with a hosting service. Your hosting service will then install WordPress for you, providing a blank canvas from which you can begin designing your website. As already noted, WordPress.org gives you complete control over your website, enabling you to build your website exactly as you want it.
Themes and Plugins
WordPress.com provides numerous free and premium themes, and incorporates a range of features ensuring you have everything you need to create a basic blog. Up until recently, it has only been possible to use the official WordPress.com tools on a WordPress.com website. However, thanks to the release of a new feature on the WordPress.com premium Business plan, users can now install third-party WordPress themes and plugins on their websites.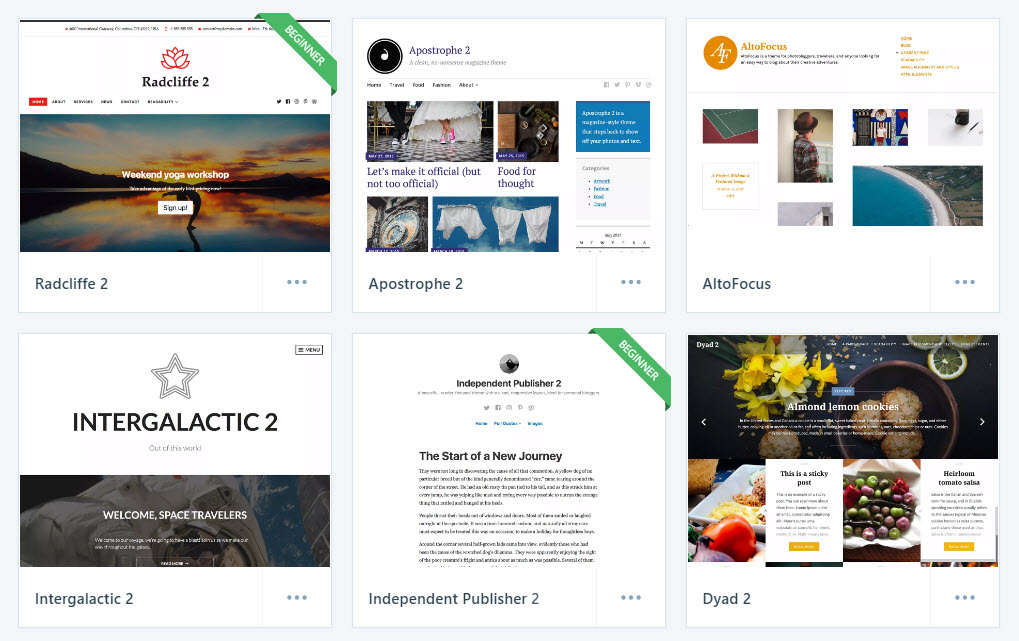 If you use the free or basic premium plans, then you will still be restricted to WordPress.com's limited themes and plugins. However, although you have less control over these specific tools that available to use, you will still have the necessary functionality, to a certain point. This makes WordPress.com an ideal blogging platform for those that don't need the extensive features available on WordPress.org, or who don't want to spend time searching for the appropriate plugins.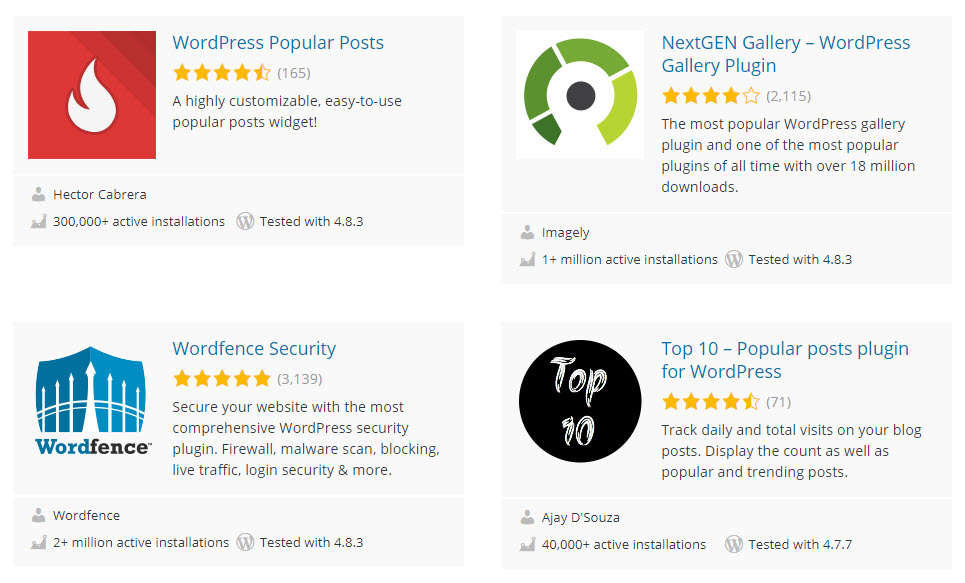 As mentioned earlier, WordPress.org has a large repository of free plugins and themes that you can install on your website. Premium themes and plugins are also available from a number of extremely reputable sources, including Elegant Themes, StudioPress, and the multi-vendor platform Themeforest. These themes and plugins will add extra functionality to your website, and help you create your ideal site. The drawback here is the extensive choice of WordPress.org tools, which can result in individuals spending hours of time researching which solutions best suit their projects.
Support

WordPress.com comes with extensive documentation that is easy to follow and understand. An active community is on hand to help with any problems you may have or issues that arise. A thorough blog and WordPress.com's 'Blogging University' also both publish regular articles that give you tips and advice to help you run a successful blog. And if you upgrade to a premium WordPress.com plan, you will receive both email and live chat support.

The WordPress.org community is made up of hundreds of thousands of developers, content creators, site owners and users across the globe. WordPress.org offers extensive supporting documentation, a wide assortment of support forums run by community members, and a useful blog keeping you up to date with recent WordPress news and developments. And WordPress.org WordCamps, as well as more low key local meetups, happen regularly in cities all around the world.
If you choose to purchase a premium product you will also receive further support from the theme provider, which could include anything from email, to live chat or one-to-one telephone help.
Final Thoughts the Differences Between WordPress.com and WordPress.org
The WordPress solution you choose will very much depend on your experience and the needs of your project. If you are looking to quickly create a free blog, and you don't need the impressive features and customization tools of WordPress.org, then WordPress.com is a great option for you. And remember, you always have the option of upgrading your site's functionality at a later stage, or migrating your site to WordPress.org.
For me, WordPress.org is the obvious choice (not that I want to sway your decision making!) Although there is more to learn for beginners, the long-term benefits quickly outweigh these initial hurdles. WordPress.org ultimately enables you to create beautiful, professional, and functional sites, that will cater for the needs of any business and audience. And websites can then be constantly updated and upgraded, ensuring that as your business grows, so does your site.
Which platform will you choose for your new website? Please share your thoughts on WordPress.com and WordPress.org in the comments below…