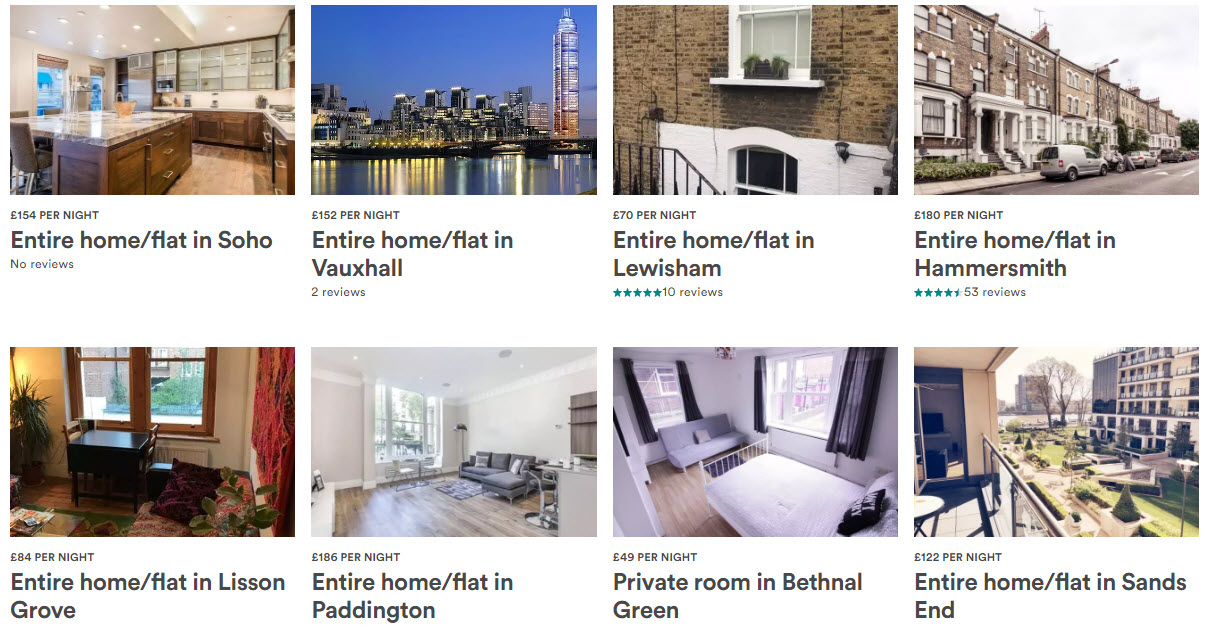 Setting up a business directory website can be a very profitable venture. However, the competition can be tough. So it is important that you do your research before you create a new site.
In this article, we will look at how to get started with creating your business directory website. And consider what features you need to include to ensure your site is a success. So let's get started…
Pick a Niche
Try and choose a business directory niche that isn't already too crowded. Decide which location and which businesses you are going to target. Directories can be based on any business type, from restaurants, shops, and hotels, to financial services, property, and events. Always check there is a market for a particular type of directory website before you start the project.
Choose a WordPress Business Directory Theme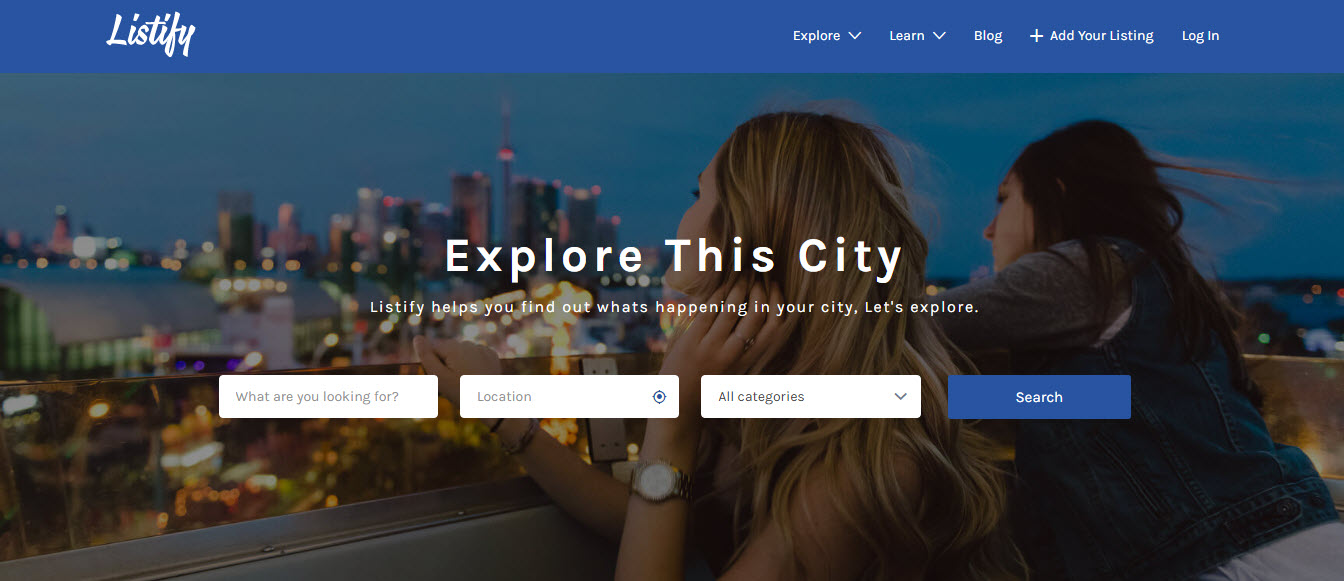 If you are just starting a new directory project, then your best option is to install a WordPress directory theme. Directory themes have been created to cater especially for directory sites needs. So they will have the many of the features you need already included.
From built-in listing support and demo directory content, to integrated review and payment systems, the majority of directory themes come ready to use out of the box. Check out our collection of WordPress Directory Themes to find the right theme for you. Remember, each theme is slightly different. Always read the features list so you know what you are getting before making a purchase.
Or Use a WordPress Directory Plugin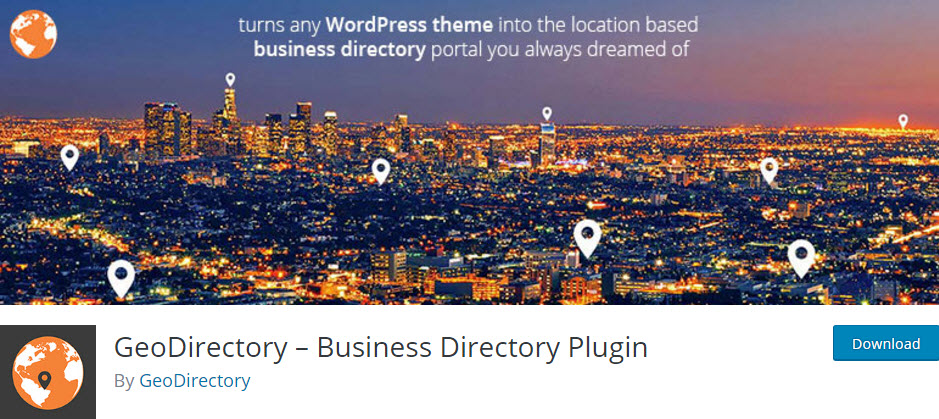 If you are creating a directory site with a non-specific theme, then you will need to use a WordPress directory plugin. A directory plugin will provide your theme with the functionality it needs for you to establish a fully operational business directory website.
GeoDirectory is a free plugin that can turn any WordPress theme into a local or global business directory. Focus your directory on a town or city, or expand your listings to countries across the globe. Features include Google Map widgets and front-end submission forms, as well as premium add-ons providing payment options and advanced search filters. This makes Geodirectory is a great solution for creating a successful business directory website.
Once you have installed your business directory theme or plugin, then the next step is to set up your site. So let's see which features you need to activate to turn your directory site into a lucrative business…
Create Listings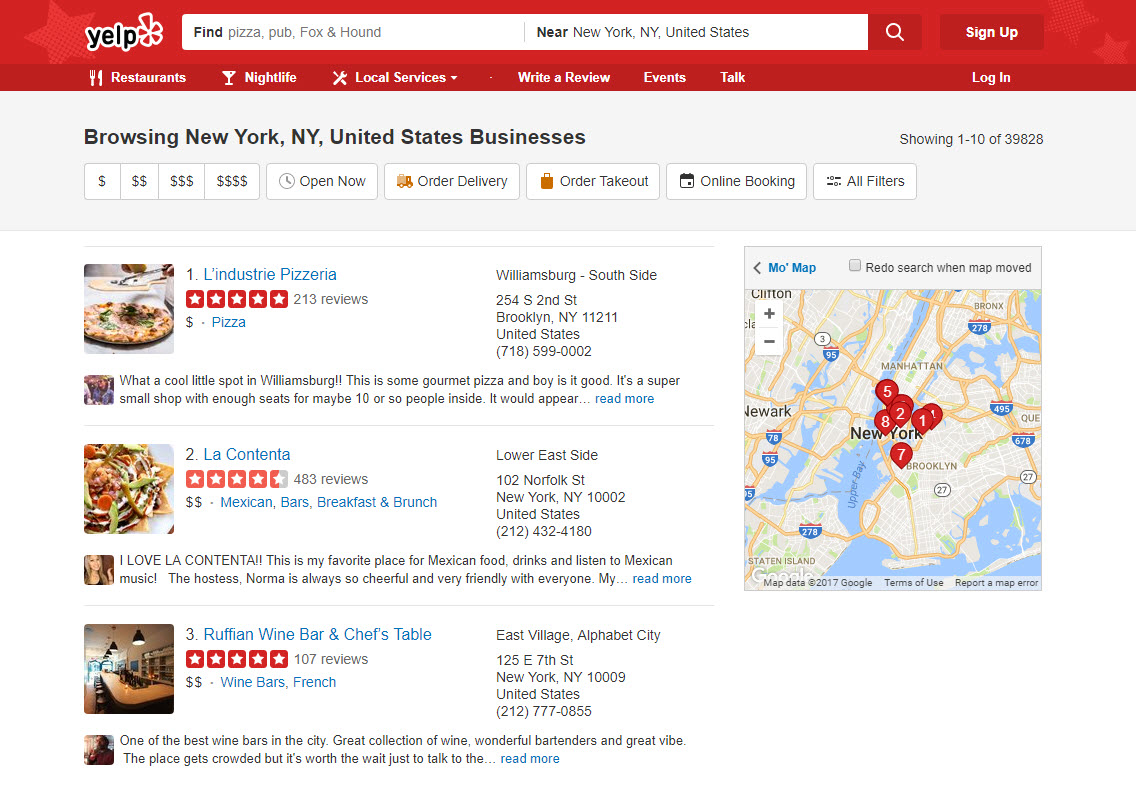 When creating your business directory you need to decide how you are going to monetize the listings. An easy way to do this is to charge people to list their businesses on your site.
You can charge businesses to place a listing, as well as provide the option of upgrading a listing to 'premium' status. Premium listings may include images, extra text, and a web address. Or be displayed in sought after positions on your web pages. However, the problem with charging for listings is that your site will need to already be receiving a high amount of traffic before people are prepared to pay to advertise their businesses on it.
Another way of monetizing listings is to let businesses 'claim' their listings. This is a method used by both Yelp and Google Business. The 'claim a listing' approach involves listing all businesses in your niche on your site. Businesses are then encouraged to pay to add extra information to their listing. This could be displaying a logo, adding testimonials, providing links to social media, or other promotional material.
The latter option is a better choice for those just starting off. By listing all the businesses in your niche for free you are immediately adding value to your audience. This, in turn, will help drive traffic to your site. And once you can prove a steady stream of visitors, businesses will then be more inclined to pay to claim their listing.
Display a Front End Submission Form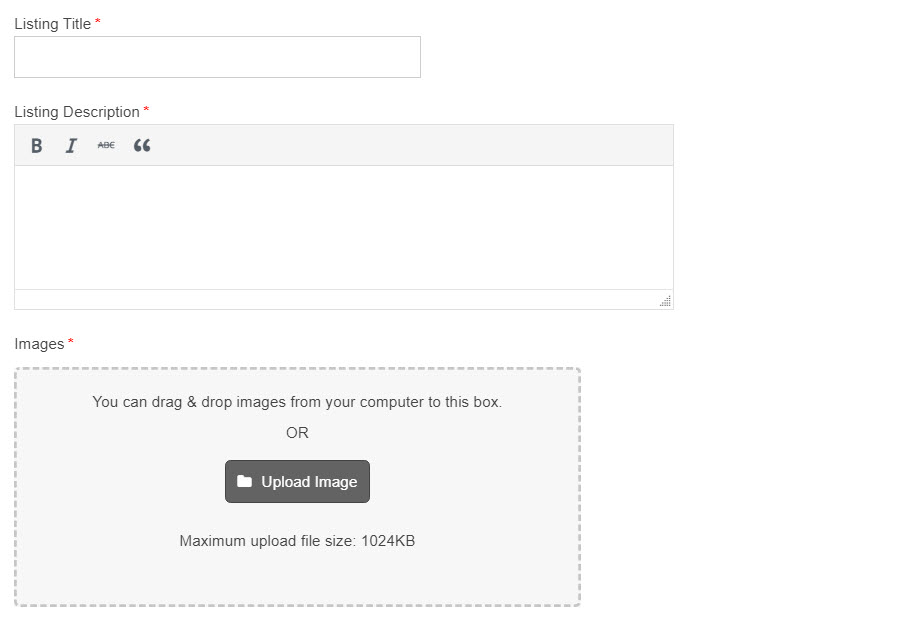 To enable businesses to apply for listings, and add extra details, you need a front-end submission form on your business directory website. The fields you display in your submission form will depend on your niche. However, possible fields include business name, location, address, phone number, web address, opening times, social links, and more. Also consider providing the option of uploading photos, video, or other media.
If you want to upgrade your themes form options, Ninja Forms is a freemium WordPress plugin that will give you the functionality to create a submission form to suit your exact specifications. The easier you make the submission of listings on your site, the more businesses will be likely to contact you with their information. Dedicate a page on your site to submissions, with clear instructions about listing on your site and an easy to complete form.
Integrate a Payment Gateway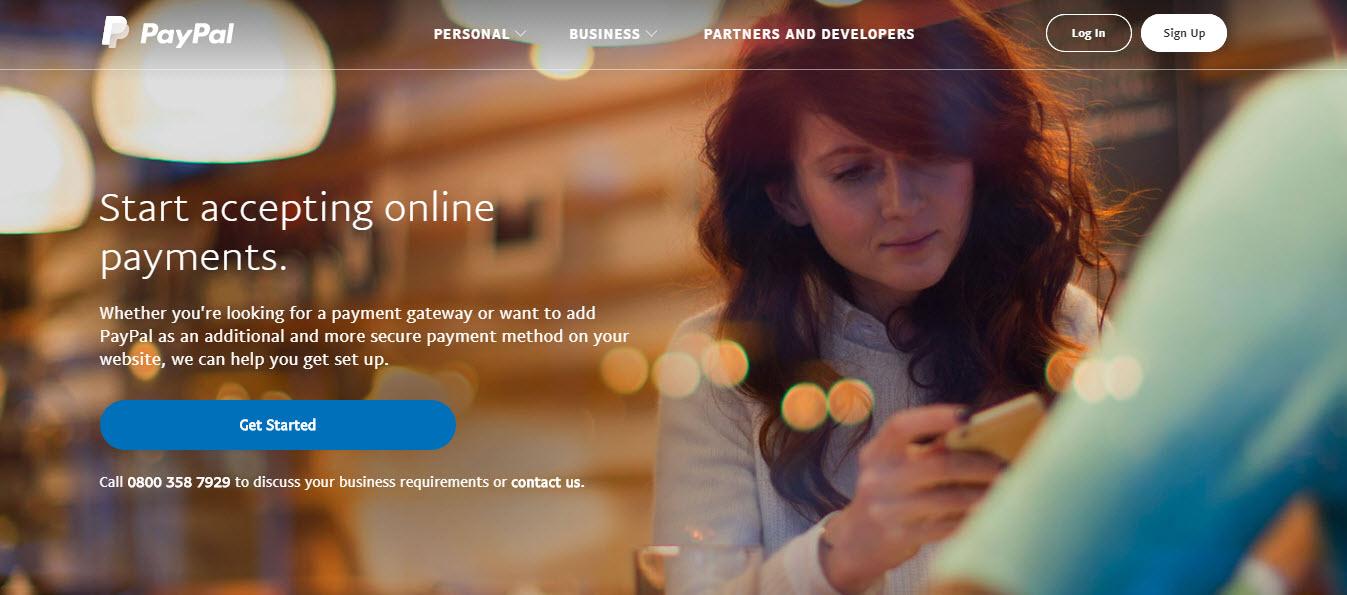 You will need to integrate your website with a payment gateway if you want to charge businesses to add their listing. To prevent you losing potential sales, it is important that the payment system is straightforward and caters for a range of payment options.
Both Paypal and Stripe provide easy integration of their payment systems into WordPress websites, and are reputable and reliable options. Many directory themes and listing plugins also already come with support for, or built-in, payment systems. So do your research to find a payment platform that best suits your site's need.
Add Search and Filter Options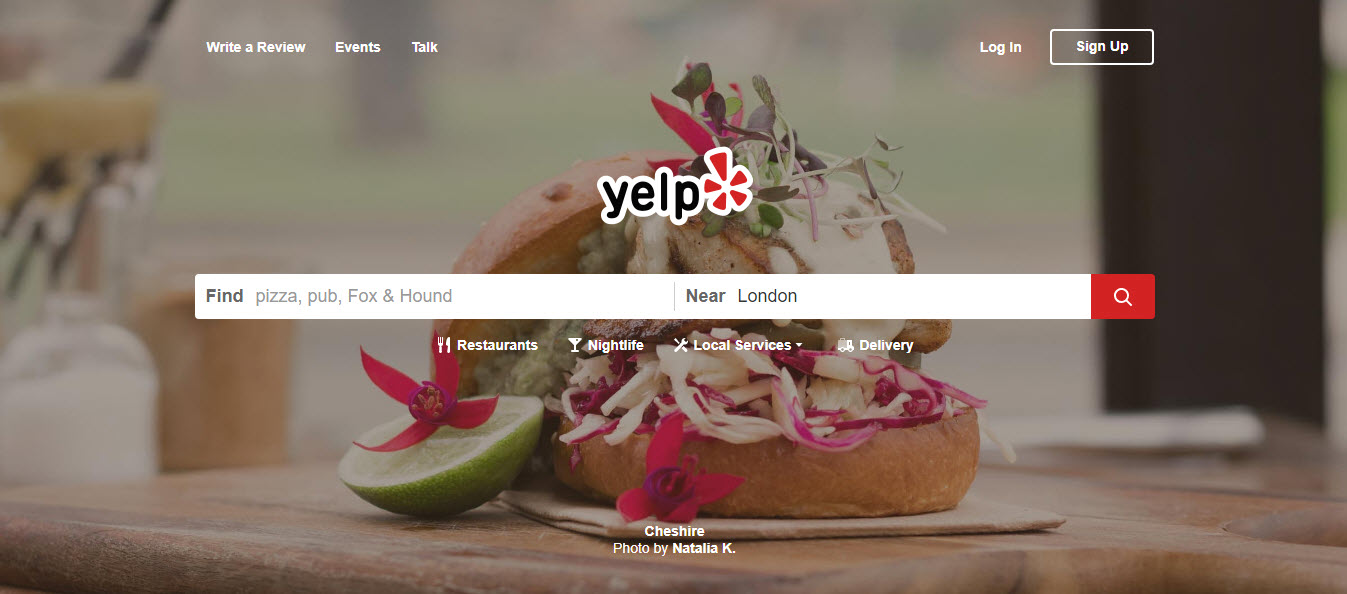 Proving search and filter options is an essential feature of a business directory website. Many visitors will arrive at your site with an idea of what they are looking for. By making it as easy as possible for them to use your site, and find the service or business they are after, they are more likely to return to use your site again.
If you are looking for an advanced search solution, Search WP may be a good option for you. This premium WordPress plugin enables you to turn your site into a fully functioning search engine. Integration to your site involves no coding, and visitors can search and filter your listings quickly, finding what they need with no fuss.
Encourage Reviews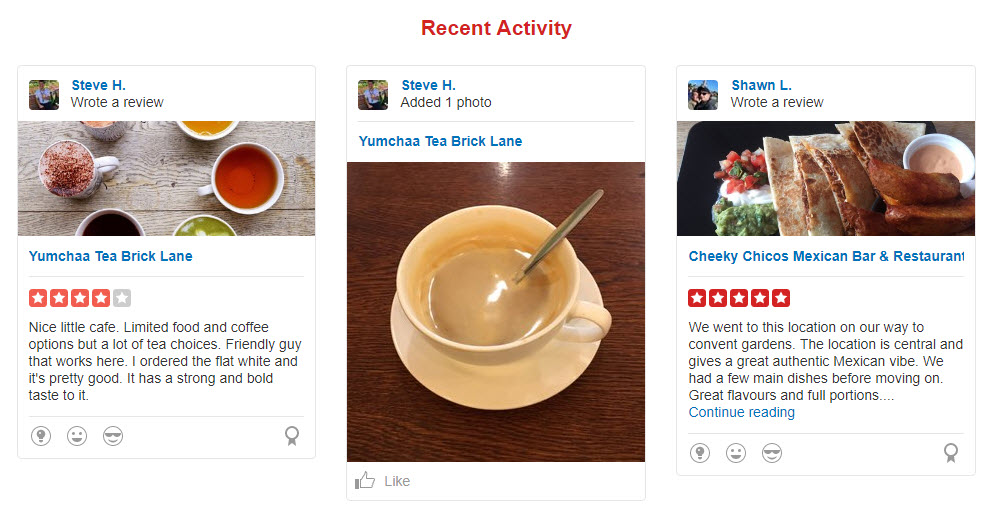 Giving your site-visitors the ability to leave reviews is an important way to create an engaged and regular audience. Reading reviews of other consumers is an important part of the selection process for many when they are choosing a hotel, restaurant, or other service. The more reviews your listings have, the more your audience will see you as a useful source of information.
If the review functionality of your directory theme or plugin is not up to scratch, try WP Review. This free, powerful and customizable WordPress plugin gives you the ability to add a points or stars rating system to each listing, as well as a written review option. Using WP Review on your directory website should help improve user interaction, drive traffic to your site and make it popular in the search engines.
Use Google Maps

For the majority of business directory sites, displaying Google Maps to help your site visitors find the physical location of a premises is a must. WP Google Maps Pro allows you to add an unlimited number of maps to your WordPress website. You can add custom markers to each map, displaying useful information like a businesses name, description, links, pictures, icons, and even video. Maps can also be resized to make them responsive for different devices.
Another great feature that may be particularly useful to some directory sites is the Google Maps Pro Store Locator. This allows users to input their address or ZIP code and find listings in their vicinity. This is ideal for site visitors searching for restaurants, shops, or other physical establishment in their location.
Display Social Media Share Buttons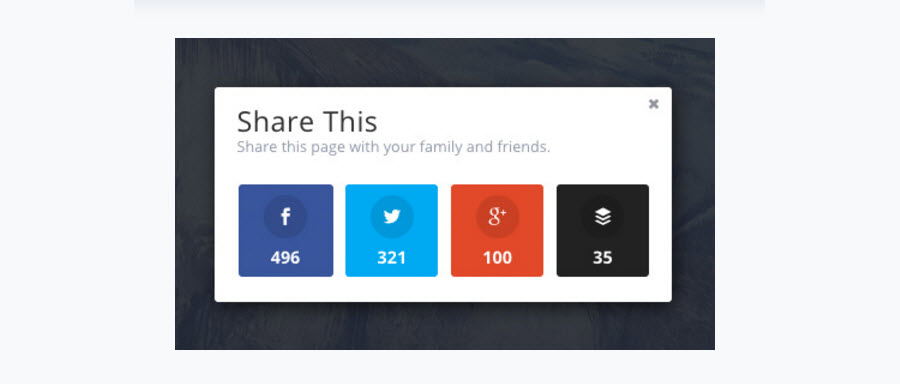 Social media is an extremely effective way to advertise your site, display listings, reach a new audience, and create a following. Display social media share buttons on your business directory website to encourage your site visitors to share your content and follow you on social media.
Monarch by Elegant Themes is a premium WordPress plugin that enables you to display beautiful and stylish share buttons on your site. Choose from numerous icon designs, and select how and where the social icons are displayed. By promoting your social media channels on your WordPress site, you will increase your social shares and follows, and begin to create an engaged and interactive social community around your business.
Final Thoughts on Creating a Business Directory Website
Creating a business directory website is hard work and can take time. However, if you do it right, and include all the features mentioned above, it can be a very profitable venture. Good Luck!
What is preventing you from starting your own business directory website? Please share your thoughts in the comments below…