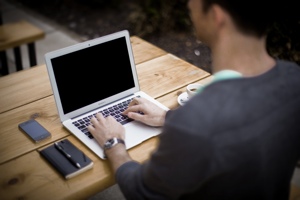 If you have a freelance business a website is an essential marketing tool. It's how you tell potential clients about you and the work you do. It's an important part of your freelance business and should be developed and handled with care.
A carefully planned website will help you look more professional, speed up your marketing process, and provide an online brochure that's available 24/7. It not only provides a fast way for others to see your work, it would promote your business while you're busy doing the freelance work.
Okay, you need a website. That's without question. WordPress is my favorite choice and it's the option I recommend the most. But what does your WordPress website actually need?
The WordPress Basics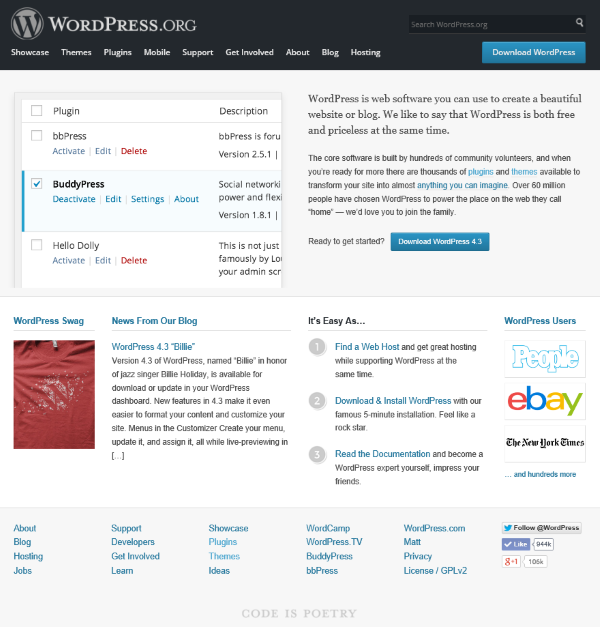 Well you're going to need to get WordPress up and running. This requires a hosting plan, URL, WordPress installation, theme, and plugins. You might even want a logo.
Hosting Plan
You don't need anything fancy for hosting. You just need to host a single WordPress website. You really don't even need bandwidth for massive amounts of traffic. You're just providing a place where clients can see your work and contact you. There are lots of good choices for hosting. They include:
You can read more about each one in the WordPress Web Hosting section.
Domain Name
The type of domain name you need depends on your business goals. If you just want to promote your work, then you are the business. In this case you just need yourname.com or some variation of it. If you want to build a business that doesn't focus on you and can grow beyond you, then you'll want a name for the business that is descriptive and get the matching domain name.
Themes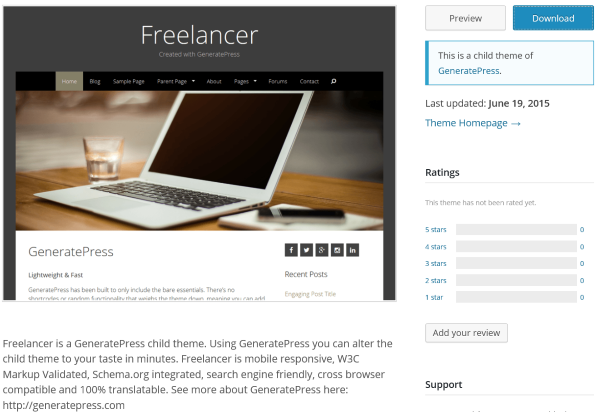 Your WordPress theme should be clean, sharp, be kept up to date, load fast, and be free of errors. It should help make you look good. The portfolio style theme is the most popular for freelance work.
Here's a quick list of good themes:
You can see more high quality WordPress themes in The Best Premium WordPress Themes Collection
Plugins
You just need the basics. Something to keep down spam, to keep your website secure, keep it backed up, keep it loading fast, and provide features that your clients need.
Here's a quick list of just a few essential plugins:
For a detailed look at some essential plugins check out the 13 Essential WordPress Plugins (Almost) Everyone Should Be Using in 2015.
Logo
You don't really have to have a logo, but they do help you stand out and be more memorable. You can get a clean logo design by drawing it yourself or hiring a professional. If you want a nice logo then I recommend hiring a professional. I created my logo in Photoshop by placing text over an image. You can also use tools such as PowerPoint for images and text or online logo creators. Search in your favorite search engine for logo generator.
Pages You Need

Once you have your WordPress website running you need to turn it into your freelance business site. To do this you need a few specific pages. Example images are from Divi.
About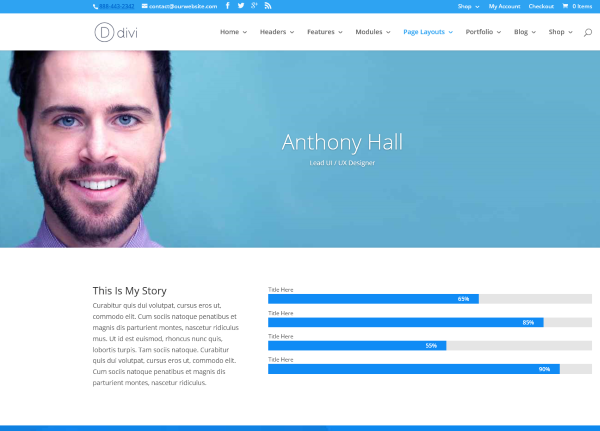 This is a short bio of you and why you're doing the work you're doing. This is your story that tells where you came from, where you are, and maybe even where you're going.
Contact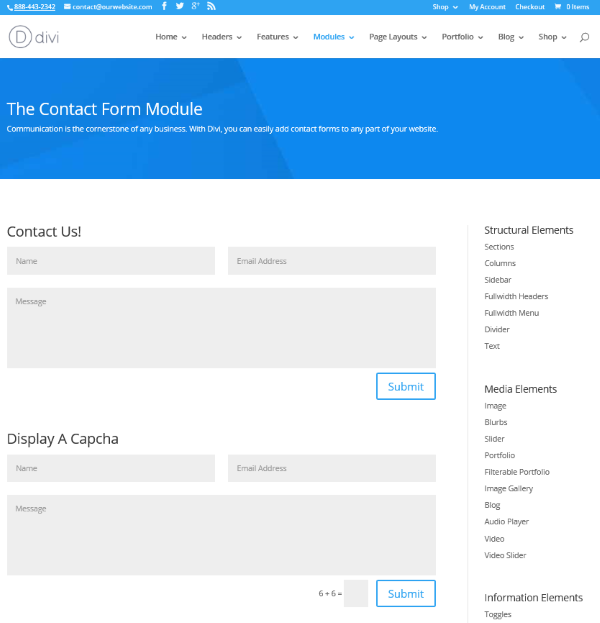 This should include every possible way that you want to be contacted including email, a contact form, phone number, social media, etc. This information is prominent on this page, but it shouldn't be the only place it appears on your site. You should use it in your sidebars and in the footers of your other pages.
Portfolio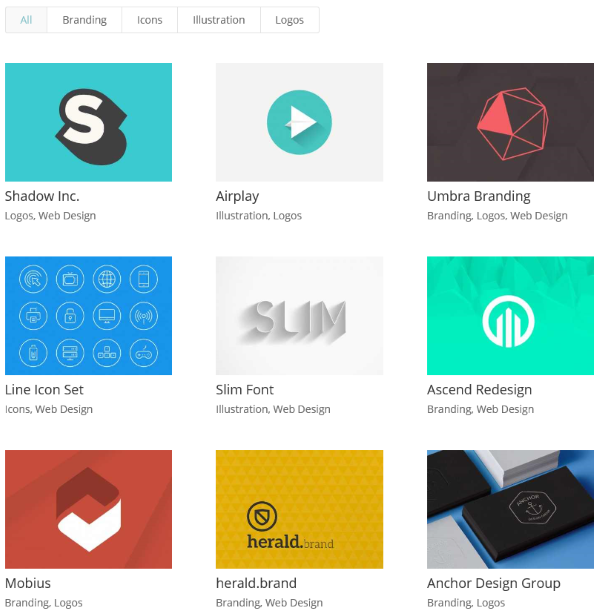 This is the body of your work that you to display to potential clients. The number 1 reason potential clients will visit your site is to see samples of your work. It's the first thing clients want to see when making a decision to work with you.
There are several ways you can display your work. How you do it will depend of the type of work you do. You don't have to show everything you've ever done on this page. Just show a few of your best samples.
PDF's
You could place images or text within a PDF for clients to download. Make sure they have a small file size, but also make sure the text and images are large enough to read. Keep in mind that clients might not want to download your samples. It's best to at least place an image to give them something they can see on the page. If they want to see more they will download the sample.
Images
You could show jpegs of pages or images that open in a larger format for clients to view. The advantage of this one is it would give them a taste of the work and they can decide if it's something they want to see. This can be a link to a sample of the work on your site or to the work itself.
List of Links to Samples of Your Work
If you've done work online, it's a good idea to place a link to that work. This creates a list that you can use. This could even be a separate page that serves as a complete list of work. They might click on links if they're interesting enough.
Should You Show the Work?
Some like to ask clients if it's okay to include the work in their portfolio. If not then they might need to consider this in their pricing structure since this isn't something they can use for marketing purposes. Another option is to go ahead and use a small clip of the work. Unless they've discussed ahead of time that the work should be kept private most clients don't mind and probably appreciate the extra exposure.
Services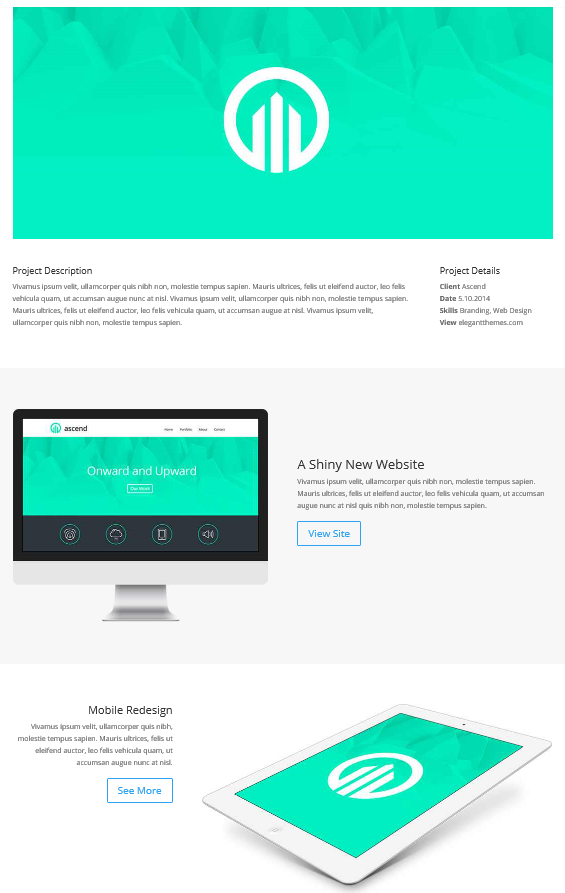 This is a list of the services you offer. Keep this list clear and concise. It should be specific. It should show if you're a generalist or a specialist. If there's something related that you don't do it should tell that too. If not then you'll get a lot of questions and part of your goal is to field the questions. Don't make them ask. Let them know up front. Try to keep services that are related close together.
You should also be clear about the type of client you're interested in working with. This will help them make the decision if you're a good fit to develop a partnership.
Should You Include Your Prices?
It's up to you if you include prices for your services. Some are more comfortable with this than others and there are advantages and disadvantages both ways. Some potential clients are more comfortable contacting you if they at least have a ballpark price-range to go by. Many prefer to use their website to show off their work and worry about prices later.
Every project is different and every client has different needs. It's difficult to give a ballpark figure when you don't know the details of the project. Any example price you give could price your work too high or too low for any given project. For this reason most freelancers prefer to discuss prices only after they know more details about the individual project.
Testimonials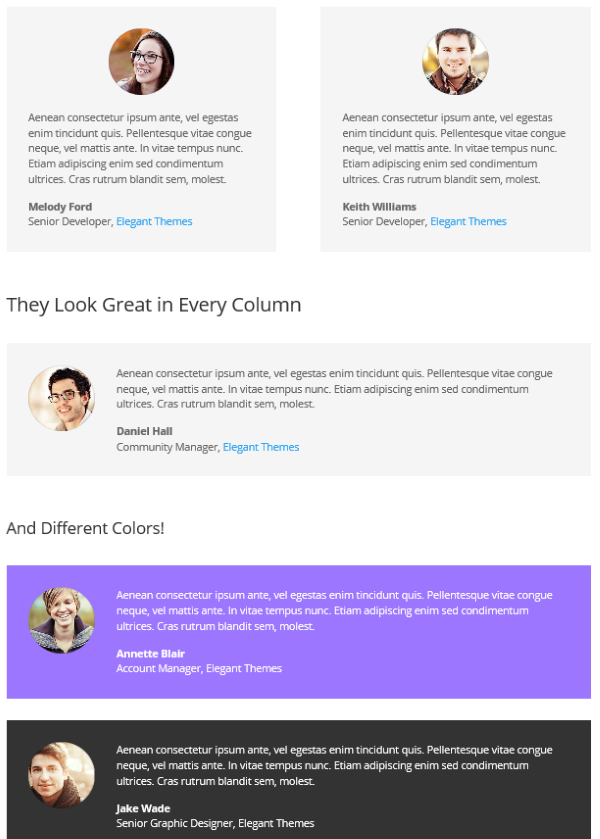 You need a list of testimonials from clients you have worked with. This will be a short statement or two with a picture and a name to give credibility. It is okay to use the company's logo for the picture. If you don't have any clients yet then don't add this page. Your site will look better if it doesn't have this page than if it has this page and it's empty.
There's a secret to getting testimonials – ask.
If you're working with an ongoing client then wait until you've done enough work so they know enough about your quality and work ethic before asking them for a testimonial. They will feel more comfortable putting their name on it if they know your work well enough and you'll get a better and more detailed testimonial. They will have a better idea of how you've contributed to their business.
If it's a client that you've done a single job for then ask anyway. Just make sure you feel good about the quality of your work before asking. Don't demand or require it of a client. You never want to make a client feel uncomfortable. It's okay if you need to give them a polite reminder. We ALL get busy with work and forget, and they're just as human as you are. If they don't respond then don't keep pushing them for it.
Testimonials build your credibility and shows proof that you're running a business like you mean it. This is the second item that potential clients want to see when making a decision to work with you because it gives them an idea of what it's like to work with you. Don't be bashful. Make it a habit of asking for testimonials.
List of Clients

If you have a body of work already and your clients have some recognizable names then you should consider showing off those names. This doesn't have to be a page. It can be their logos placed in your footer. They don't even have to be clickable.
Terms
Tell how you do business. This includes information such as money up front, when payments are expected, how you expect communication to work, what's included and what's not, what the contract involves. This helps to keep down surprises by both parties.
Home Page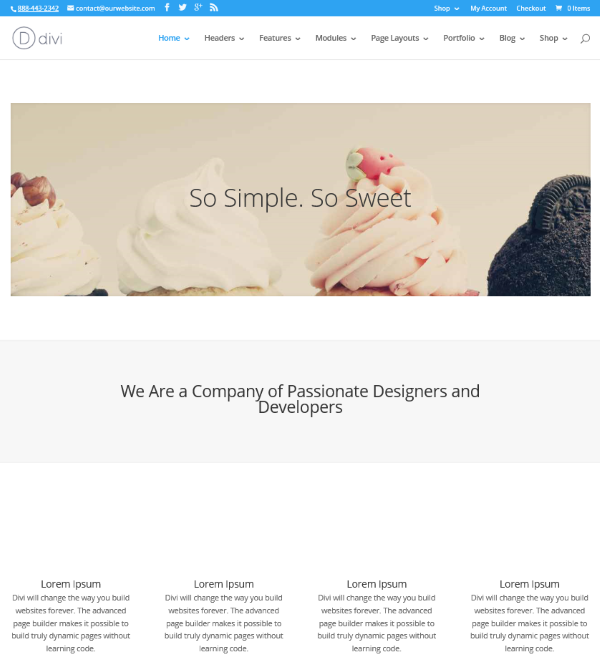 The home page can be either a landing page that shows the main information you want clients to see or it can be a blog. If you use a landing page make sure it's clean and to the point. It should answer the questions of who you are, what you do, and why they should choose you.
Use Photos
Use a professional quality photo on your site. Portraits are best but you can also use tasteful photos that show a little bit about who you are. Don't use anything awkward that will make your potential clients uncomfortable. One on your home page and another on your about page should be fine.
To Blog or Not to Blog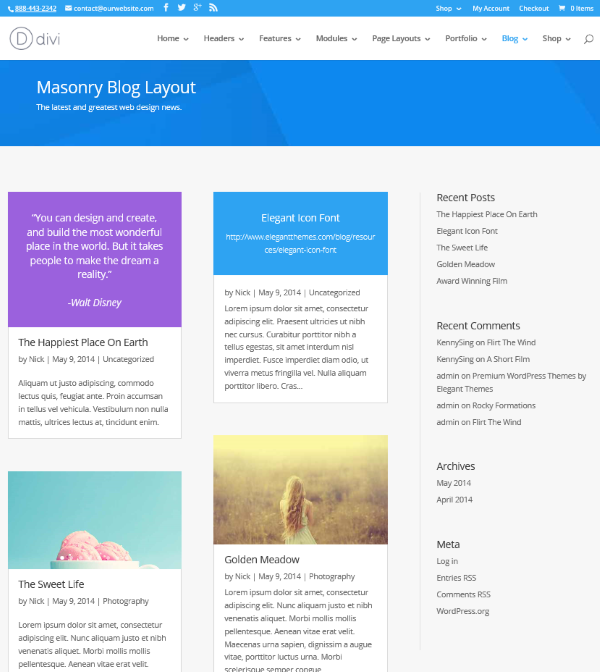 Depending in the type of freelance business you have, you might not need a blog. There are pros and cons to including a blog on your website.
Pros
Increases traffic
Creates samples of your work (if your work is writing)
Builds credibility
Makes you a thought-leader
Cons
Must be maintained
Must be industry focused
Must be relevant
Can be difficult to get noticed
It might take a long time to get readers
If you decide to blog you have to determine who your audience is. Is the audience you're blogging for going to hire you? Will the contents of the blog serve as samples of your work? If you have other samples then the blog won't be necessary. If your blog hasn't been updated then it might give your potential clients the wrong impression. If you're just starting out then you won't have any traffic and you'll be talking to yourself instead of working on building your client-base. If your business is blogging, then yes… you need a blog. If you're just showing your work then focus on the work. Of course a short article every two weeks can't hurt.
Keep it Simple
Make sure your website is clean and easy to navigate. Don't have topics and pages that aren't relevant to your business. Keep your home page simple. Take a look at other freelancer's websites in your field and see what you like and don't like and make your better.
Don't make your visitors have to load and sit through a presentation before they can see your site. You only need a few pages with information the client needs to make a decision about you, and you only have a few seconds to make that first impression.
Final Thoughts
There's no question that freelancers need a website to show off their work and provide a way for potential clients to contact them. WordPress makes it easy to get a site set up quickly. Building short and simple pages like these is all you need to get your freelance business website ready for business.
Your turn. Do you have a freelance business website? Do you have pages similar to these? Is there something else you recommend for a freelance business website? Let us know about it in the comments.