Understanding your audience is essential if you want your website to convert against its goals. The way to do this is to analyze your site's metrics so you can learn about your audience and their habits. You can then make improvements to your site accordingly, to suit your visitors needs and create a positive user experience.
In this article, we will look at what important metrics you need to focus on. We will discuss what tools you need, what to look for, and what to do if your statistics aren't as you would hope for.
Use Google Analytics

Google Analytics is a free tool that will give you valuable insights into your audience. Quick and easy to set up, simply sign up and add your website as a new account. Google Analytics will then create in-depth reports and charts on your sites important metrics.

If you want to access the key metrics in your WordPress dashboard, you can install Google Analytics Dashboard for WP. This free plugin inserts the Google Analytics tracking code in each page of your website. It then displays the metrics in your WordPress install.
Once you have set Google Analytics up, you are ready to start analyzing the data. But what are the important metrics that you need to understand?
Time Spent on Site

The average time spent on your site is an important metric to monitor. In Google Analytics this can be found under 'Audience < Overview'. The longer visitors spend on your site, the higher the chance of conversions. If time spent on your site is short then you want to look at where your viewers are leaving to try and ascertain why.
You should always track this metric over time to make sure it isn't going down. A slow but steady decline should cause alarm bells to ring. If you make changes to the design of your site, this statistic is also a good way to see if the new layout is popular.
New v Returning Visitors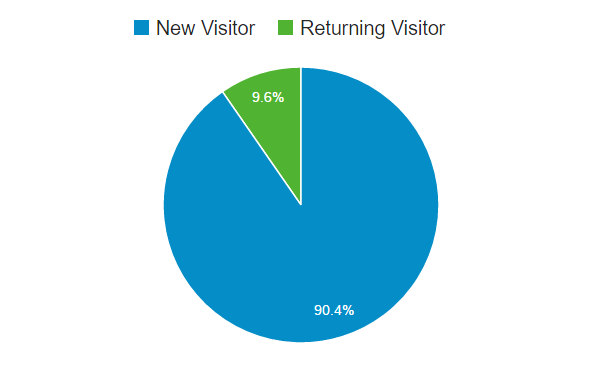 New and returning visitors are equally as crucial. Obviously, you want returning visitors, these people become your long term readers, clients, and consumers. Successful websites have high numbers of returnees. However, to grow your business you need to be constantly reaching out to new customers too.
If your new visitors metric is low, you should consider your SEO. Try and rank for keywords and improve your position in the search engines. Also look at how you are promoting your site elsewhere, most importantly on social media.
If returning visitor numbers are low then you should be concerned, as it means visitors aren't liking what they are seeing. This would call for further research as you need to find out why they are leaving. Reasons could vary from the quality of the content, the site design or layout to slow loading times, too much downtime or too many popups.
Where Is Your Audience Coming From?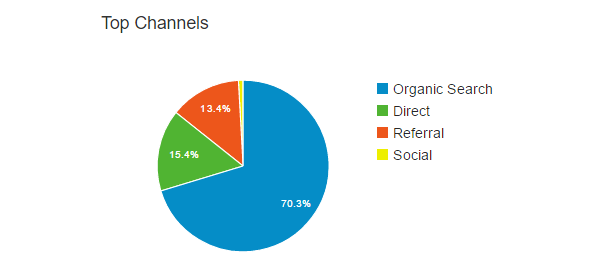 Understanding where your traffic is coming from can help you target more visitors in the future. This metric can be found under 'Acquisition < Source/Medium'. Where most of your traffic comes from will very much depend on your website and how you promote it.
However, you should never be reliant on one traffic stream. If this metric tells you that all your viewers are coming from one place, try other ways of attracting new visitors. If your Organic Search is low, focus on SEO. If your social media traffic is down, it's time to push your social media campaigns. If you receive limited numbers from referrals, write some guest posts for sites in your niche.
Your Top Pages

In Google Analytics under 'Behaviour < Site Content' select 'All Pages'. This displays information about each page, including number of visitors, time spent, and bounce rates. Importantly, here you can see which are you most popular pages and what content your audience is really interested in.
Under 'All Pages' select 'Landing Pages'. This will show you where most of your traffic is arriving on your site. This is a significant metric, as it helps you understand what content is bringing viewers to your site.
Statistics like these help you to understand what content is working for you, and what you should produce more of. It also shows you where to put promotions, popups, and calls to action, as these should be where the largest number of visitors are.
Bounce Rates

If your site has high bounce rates then you need to find out why. It isn't necessarily because your site is not up to the task. Look at where your audience is coming from. If you are ranking for the wrong keywords then you will be attracting people who are not your key audience. This will result in people immediately leaving your site and creating a high bounce rate.
Another reason for high bounce rates might be that your site isn't very accessible on a mobile. In Google Analytics under 'Audience' select 'Mobile' to see how many of your users view your site on their mobiles. If a large number of visitors use mobiles and your bounce rate is high then it might be time to update your theme.
Who Is Your Audience?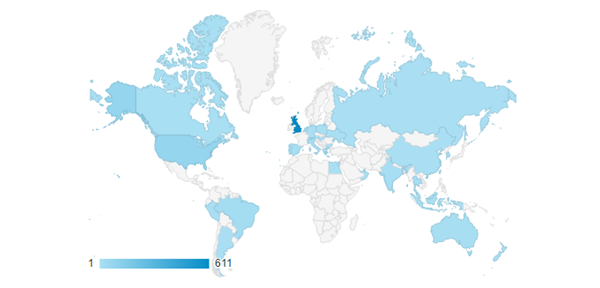 It is crucial that you know as much as possible about your audience. Their demographics, hobbies, interests, and behavior are all key to understanding who your audience is.
Under 'Audience' in Google Analytics, you can get an overview of the users on your site. Here you can see the age range of those visiting your site, their sex, their interests, their location, and language they speak. Metrics like these are particularly useful if you are setting up a Google ads or social media advertising campaign.
Track Your Conversions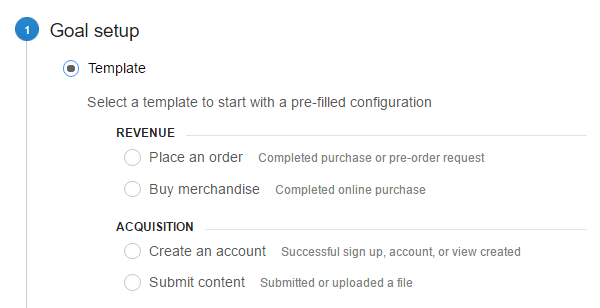 It is imperative that you have a way of tracking your conversions. This will help you know how your site is achieving against its goals. Under 'Conversions < Goals', you can set up the goals that you would like to track. These can be related to revenue, inquiries, or engagements. Once setup, you can track your viewers to see how and when they convert.
Final Thoughts
Although there are many more statistics that you can analyze, the ones covered here are a great starting place. Tracking these important metrics will help you understand your website audience. However, it is what you do with these insights that will make the difference between an average website and a truly successful one.
What metrics do you think are important to analyze? Please share your thoughts in the comments below…
Readers Rating

Rated 5 stars




5

/ 5 (

Reviewers

)

Spectacular
---