Does your website spend a lot of time offline? Do you even know how much downtime it has? It may be a much bigger problem than you realize and could be costing you clients, customers and, most importantly, money. So how can you monitor your sites up, and down, time?
In this article we are going to look at what uptime monitoring is and why you should consider using a plugin or service to track your site's uptime. We will then discuss the best WordPress uptime monitoring plugins and tools that are available.
What is Uptime Monitoring?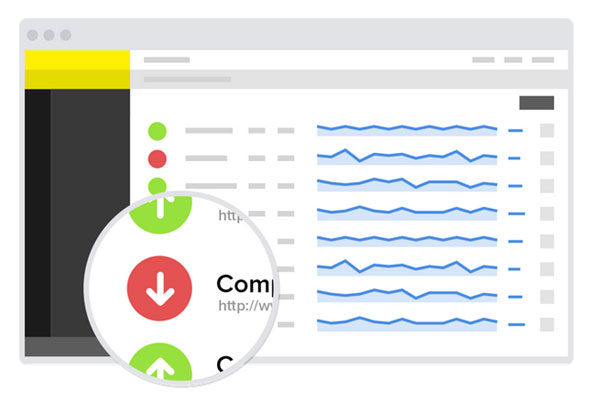 There are many WordPress uptime monitoring plugins and solutions out there. But what do they do?
A monitoring solution quite simply monitors the amount of uptime your site has. It will periodically check in with your website to make sure it is online. The frequency of these checks will depend on the service you use, as will the response if it is discovered that your site is offline.
Most uptime monitoring systems will email you if your site is found to be experiencing downtime. They'll also provide analytics to show you exactly when and how often your site is having problems. However, again, each plugin or solution offers a slightly different service.
Why Should You Use Uptime Monitoring?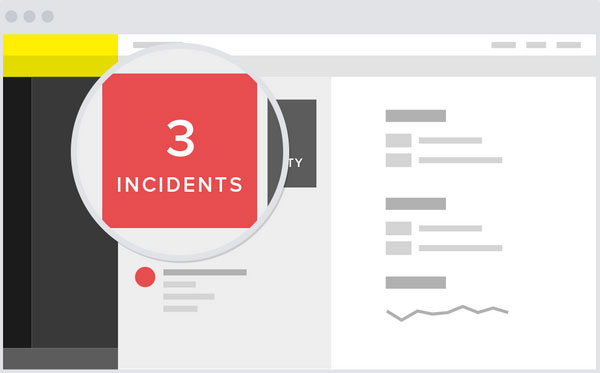 It is extremely important to know if your site repeatedly suffers from downtime so you can fix it before some permanent damage is done. A site that consistently has downtime can really start to suffer.
Downtime is a surefire way to lose both new and regular visitors. New visitors will think that the site doesn't actually exist and won't return, costing you leads and potential followers. Regular visitors will get fed up with your site not always being available and find a competitor's site that is more reliable.
The same is to be said for clients and customers. Sites that have high levels of downtime don't present a professional appearance, and clients and customers won't be confident to deal with your business. Again they will soon be migrating to your rivals site, resulting in lost revenue.
Lastly, a site that has high levels of downtime will lose its position in the search engines. Search engines don't look kindly on sites that aren't always available. However hard you try with your SEO, if your uptime isn't high your site won't rank well.
If you don't use an uptime monitoring service you will have a very limited knowledge of when your site has actually gone offline. But you can't constantly check your site, especially during the night. Therefore, it is a job best left to a WordPress uptime monitoring plugin or solution.
What Are the Best WordPress Uptime Monitoring Plugins and Tools are Available?
So far we have discussed what uptime monitoring is and why we need to do it. Now let's have a look at the best WordPress uptime monitoring plugins and tools available…
ManageWP Worker

ManageWP Worker is a WordPress plugin that helps you efficiently manage and optimize your websites from one dashboard. One aspect of what this plugin offers is uptime monitoring.
ManageWP monitors your site every minute and if it does go offline it will send you an email or SMS notification. It also has the option of sending out emails to your clients to let them know a site is down. Although many of ManageWP Worker's features are free, monitoring uptime is a premium add on.
Uptime Robot Plugin for WordPress

Uptime Robot Plugin for WordPress is a free plugin that monitors your website's uptime every 5 minutes. It works by asking for your websites headers, and if it receives certain status codes  then it knows that your site is not working.
If this happens Uptime Robot Plugin will make several more checks over the next 30 seconds and then if your site is deemed down you will be notified. Alerts can be sent via email, Twitter, SMS or other options. This is plugin also comes with a premium option.
Pingdom

Pingdom is a popular web performance management tool, costing as little as $7.95 a month. It helps you not only monitor your sites uptime, but also understand how your visitors are using your site and the experience they are getting.
Pingdom can be enabled via a WordPress plugin. It checks your website's uptime every minute from locations all over the world and provides uptime and response time reports and graphs, so you can get a clear picture of what your site is doing. Each time you have trouble with downtime, Pingdom will run further tests to see if they can establish what is causing the problem.
Super Monitoring

Super Monitor is a premium uptime monitoring service. Easy to install using a WordPress plugin, Super Monitor will check to see if your site is available and working correctly every minute. If there is a problem they will notify you via text and email.
Super Monitor also provides detailed analytics of your sites downtime. Importantly these reports will help you to verify the quality of your hosting service, an important feature if your site is experiencing a lot of time offline. If this solution is something you are interested in, Super Monitor can be purchased from just $59 a year.
Website Monitoring by internetVista

Another premium solution, internetVista, monitors your website's performance. This advanced service monitors your site, and the different applications it uses, every minute. It will notify you in case of downtime, investigate the possible causes behind your site going down and help analyze the response time of your servers.
InternetVista provides a WordPress plugin to help get started quickly and easily. Their prices currently start at $4.18 a month but they do offer a month's free trial.
Final Thoughts
Once you have selected and installed one of these uptime monitoring solutions, wait and see how your website performs. If you learn that your site is having more downtime than you realized then you may well need to consider changing your website's hosting.
Which WordPress downtime monitoring plugin will you choose? Please let us know in the comments below…
Readers Rating

Rated 5 stars




5

/ 5 (

Reviewers

)

Spectacular
---