Plugin Hunt Grid is a new grid layout child theme for the Plugin Hunt theme from Epic Themes and Plugins. Plugin Hunt is a content curation WordPress theme that allows you to build a site similar to the Product Hunt website.
Users can submit content from the front end and the content is grouped by the day of submission. You can submit any type of link and it will embed that content into the pop out panel. It supports embeddable content from 30+ websites (such as YouTube, Vimeo, Spotify, Instagram, Kickstarter, TED, Tumblr, Twitter, Vine, Soundcloud, Blip, Flickr and more).
So the plugin hunt package therefore gives you the ability to create ranking websites in a wide range of fields. Visitors can view the content is a "pop out panel", comment in the fly-out box, and vote up / down content using the wpeddit algorithm. Its built on the Bootstrap framework, is easy to install, translation ready and mobile friendly.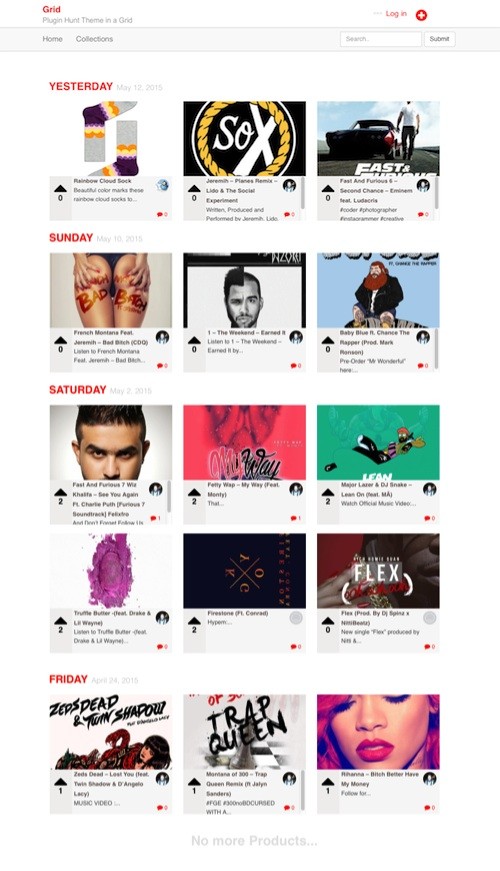 Price: $79.99
Demo & Release Page | Download