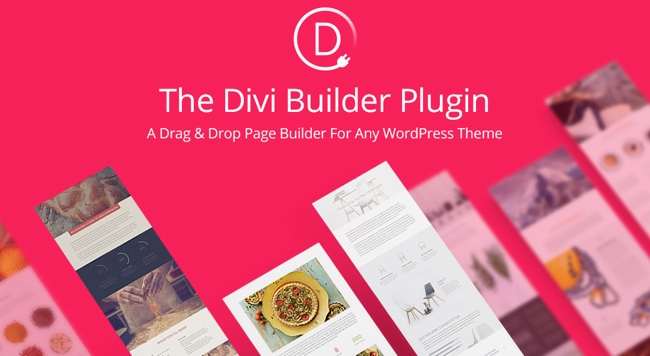 Divi Builder is a complete drag & drop page builder plugin for WordPress that works with any WordPress theme.
Elegant Themes have packaged the powerful drag and drop page builder functionality that forms the core of their popular Divi theme into a stand-alone page builder plugin you can use with any WordPress theme.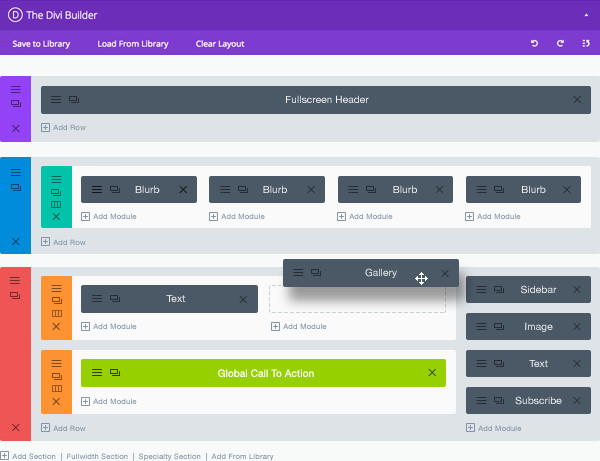 With the Divi Builder plugin you can easily create beautiful, unique and advanced mobile responsive layouts inside any WordPress theme. The Divi Builder plugin gives you essentially endless layout possibilities all without requiring any coding knowledge. It comes with 20 column structures that can be combined in heaps of different ways, 40+ content modules, and 1000's of design settings so you can create countless amazing layouts on your website.
The release of the Divi Builder plugin also makes using the powerful Divi Theme much more appealing. Before you if you built a website using the Divi theme you would essentially be "locked in" to that theme. However now you can easily migrate away from the Divi theme if you wish and keep all your custom post and page layouts by installing the Divi Builder plugin with whatever theme you decide to switch to.
40+ Different Content Modules
Divi has over 40 Content Modules. The modules are like building blocks and they can be combined and arranged in any number of ways with drag and drop ease to create just about any type of website.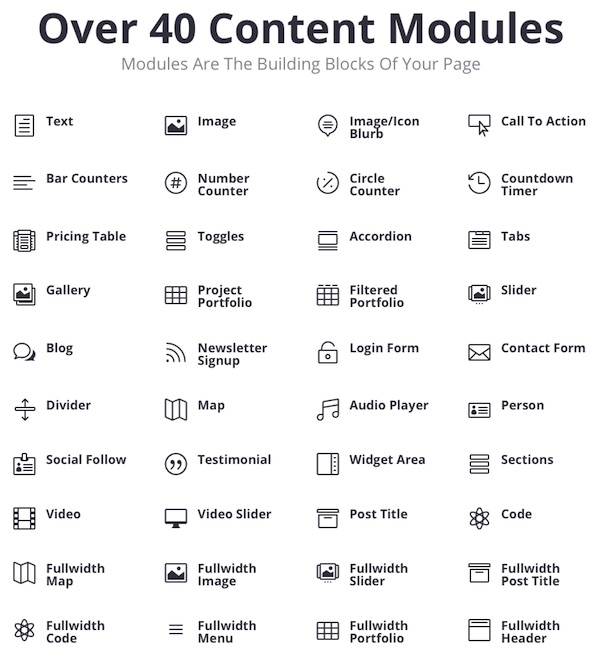 Advanced Design Settings
Each module has its own set of powerful design and configuration controls that can be used to adjust every part of the module's design. Choose custom fonts, colors, line heights, font weights, custom spacing, sizing and more.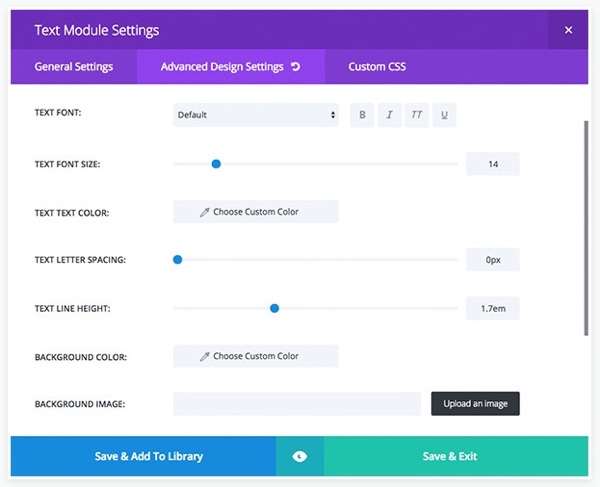 Complete Control Over Size & Spacing
The Divi Builder gives you a wide range of tools that let you control the spacing within and around the items on your page.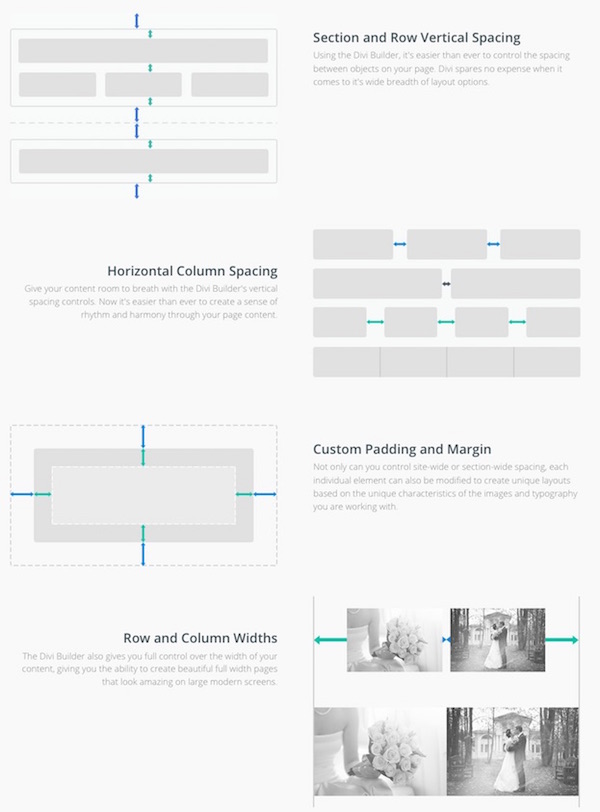 Endless Layout Possibilities
Divi Builder gives you the freedom to build just about anything you want – stunning landing pages, story driven blog posts, beautiful project pages or portfolios, or standard and well structured pages.


Key Features of the Divi Builder Plugin
Works with Any WordPress Theme
Endless Layout Possibilities – 3 section types, 20 row types, and over 40 content modules that can be combined and arranged in any number of ways to create just about any type of website
Advanced Design Settings – each Divi Builder module comes with a complete set of design controls so you can customize everything. Choose custom fonts, colors, line heights, font weights, custom spacing, sizing, custom backgrounds and more without coding or add your own custom CSS
30 Pre-made Layouts – includes numerous pre-made layouts for quick and easy setup and a jump start on the design process
Divi Builder Library – allows you to save layouts, modules or collections of modules for later use and save time on development. The library can house an unlimited number of custom builder elements and pre-made layouts. You can also import and export from your library to other websites
Global Builder Elements – allows you to mirror elements you build within the Divi Builder across multiple pages (or your entire website)
Divi Builder Controls – control the content, layout and design of each Divi Builder layout with intuitive controls
Live Preview System – makes it easy to see what you are building on the fly using the live preview system
Complete Control over Layout Spacing and Size – Divi gives you a range of tools that let you control the spacing within and around the items on your page
Custom Project Post Type – allows you to create posts that can be aggregated by the Divi Builder Portfolio Module. These project posts display project categories, skills, and the date you posted the project
Beautiful Portfolio Modules and Layouts – allow you to display project thumbnails anywhere within your layouts in any column
100% Translated into 32 Languages
Full Right-to-Left (RTL) Support
100% Fluid and Mobile Responsive – everything is completely fluid and responsive so your layouts not only adapt to different devices but also different content widths within whatever theme you are using
More
Price
To get the Divi Builder plugin you'll need to sign up for an Elegant Themes Developer or Lifetime Access membership package which start at just $89. Membership provides complete access to 87+ premium WordPress themes, all their premium plugins, technical support and more. It's amazing value for money!
You can find out more about the Divi Builder plugin at ElegantThemes and download Divi Builder here.