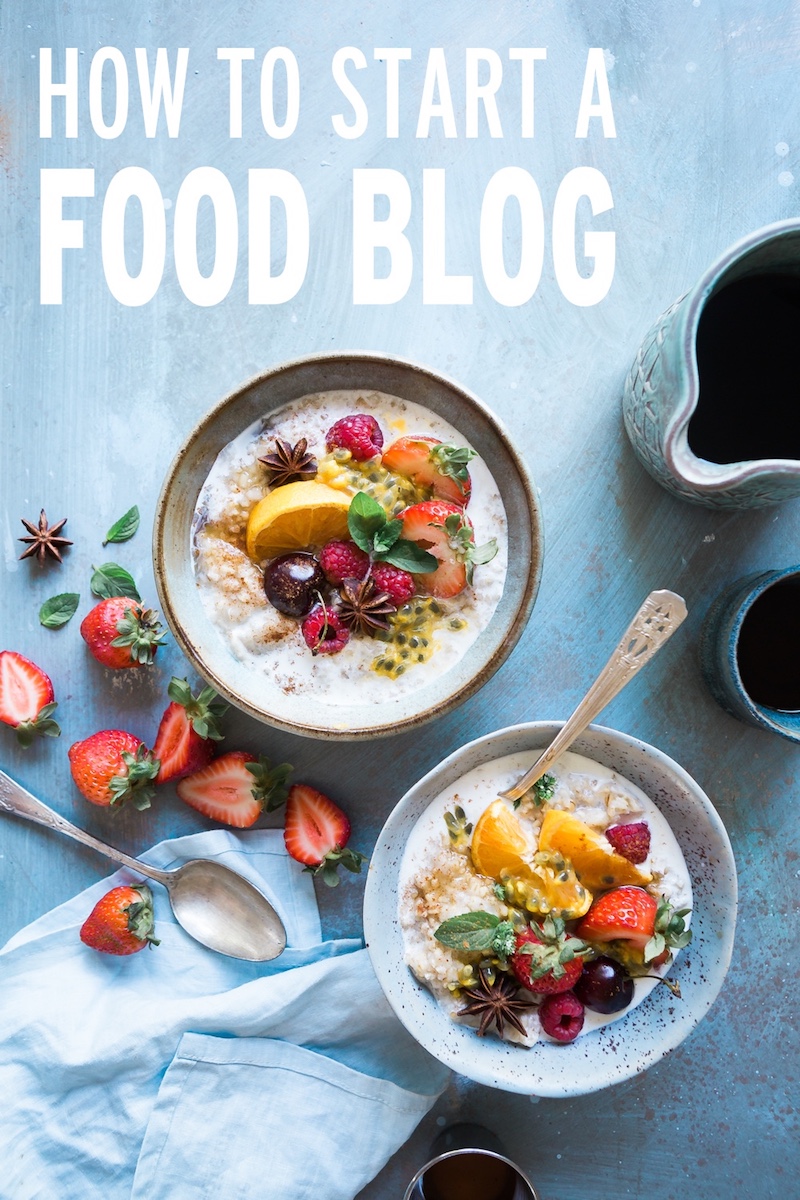 If you are looking to start your own food blog then you have come to the right place. Researching the right theme, features and functionalities for a food site can all be time-consuming, so we have done the hard work for you.
In this article, we will look at choosing the right theme for your food blog, and the importance of using a recipe plugin if needed. We will discuss the need for high-quality content and using beautiful images and video, as well as installing an easy to use search function. Lastly, we will consider why you should set up Pinterest's Recipe Rich Pins for your WordPress website and how to monitor your blog's analytics. Let's get started…
Choose the Right Theme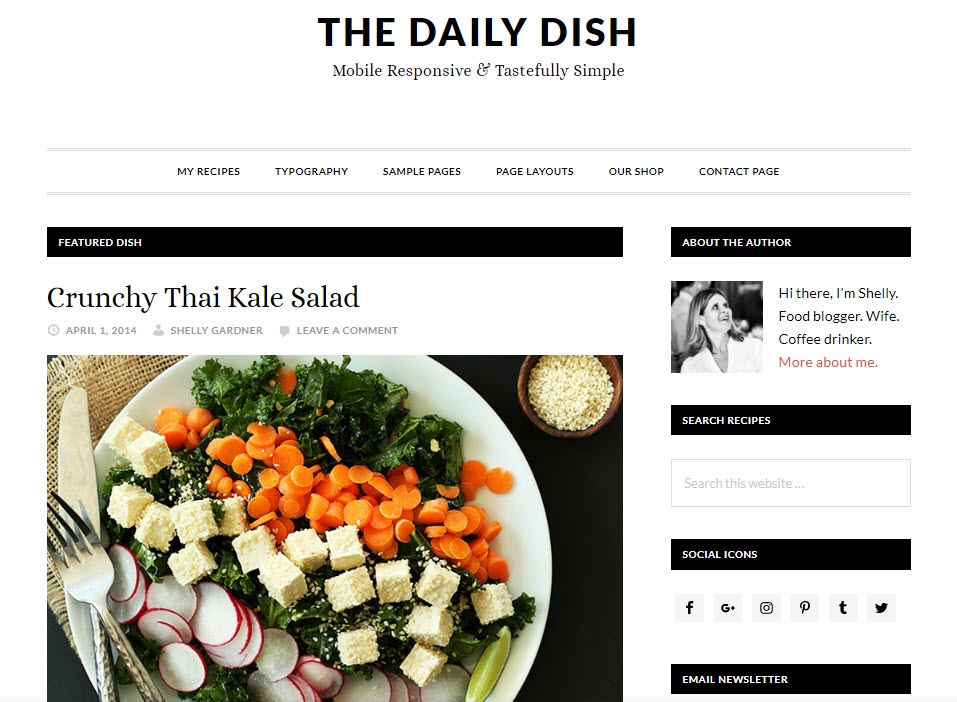 When selecting a theme for your food blog there are two main options; a built-for-purpose theme or a multipurpose theme.
Built-for-Purpose Themes
There are numerous stunning and easy to use built-for-purpose food blogging themes. Most of these themes will have all the built in features that you need to create a successful food blog.
Food blog themes will let you easily add recipes, ingredients, cooking instructions, and more, in an organized layout, making content accessible to your audience. This makes built-for-purpose themes a great choice for those wanting to focus solely on their food creation.
Multipurpose Themes
Many people can find built-for-purpose themes restrictive, especially if you are the type who wants total control over the design of your website. If this is the case you then you are better off opting for a multi-purpose theme, that allows you to create a site to your exact specifications.
For more information on picking the right theme for your project, check out our 'Ultimate Guide to Choosing a WordPress Theme'.
Install a Recipe Plugin

If you are using a theme that has not been designed with food blogging as its number one purpose, then you will need to install a recipe plugin. Recipe plugins give you the ability to add all the information necessary for each recipe your site displays.
WP Recipe Maker is a free WordPress plugin that does just that, turning your theme into a useable and beautiful food blog. Easy to use, you can quickly add stylish and attractive recipes, ingredients and cooking instructions to your posts and pages. This is a must have plugin for those wanting their food blog to make an impact.
Content is Key
Content, as always, is key to a successful food blog. Firstly, for those just starting out, choose a niche for your blog. For example, focus on vegan food, kids meals, budget eating or seafood recipes. You want to become a go-to blog for your target audience, so stick to your niche, don't spread yourself too thinly.
Secondly, make sure your recipes are original and appetizing. Include trending foods and cooking methods that your target market are interested in using. And practice each meal at home until they taste truly delicious. If readers try your recipes and love them they will become followers for life. Likewise, a poor tasting dish will quickly lose you your audience.
Lastly, focus on your writing. Use a personable voice, with clear and easy to follow instructions. Food blogs should have a strong and unique identity that your visitors relate to. A well-written blog will help you connect with your visitors and convert them into loyal and regular readers.
Post Beautiful Images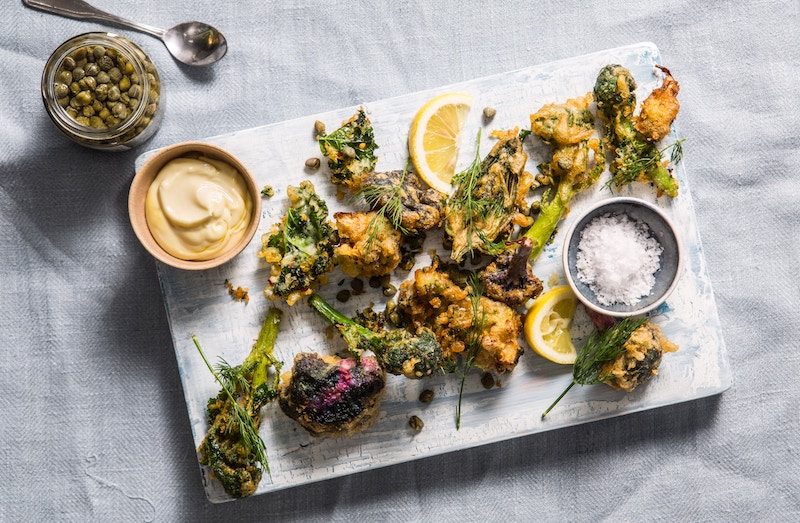 Having beautiful foodie images is another crucial aspect of a successful food blog. Displaying appetizing and inspiring photographs will encourage readers to try out your recipes and become followers of your site.
Investing in photography equipment can be worthwhile once your blog takes off. As you take your pictures, think carefully about how the food and the cooking implements are arranged. Then use a photo editing program like PicMonkey to add filters and effects to your images, ensuring the food is showcased at its best.
Installing a gallery plugin on your WordPress website is another top tip to ensure your images grab your viewers attention. Hugh-IT is a free portfolio gallery WordPress plugin. Show off your images with beautiful, clearly organized galleries. Add as many galleries as you need, displaying images and videos, and select from seven different types of presentational layouts. A great plugin to give your images an edge over the competition.
Use Video

Using video is a great way to engage with your audience. Walking through how to cook different recipes, or demonstrating difficult cooking methods, can not only help your audience in the kitchen, it can help to build a relationship between you and your viewers.
If you choose to use video on your blog then you should consider starting your own YouTube channel. YouTube is the second largest search engine after Google and can be an effective platform for growing your blog's following.
YouTube Embed Plugin lets you easily integrate your YouTube channel with your WordPress food blog. You can embed recent videos from your YouTube channel into your WordPress website, as well as adding a YouTube gallery or live feed to your blog. By linking your website and YouTube channel in this way, you can promote your videos and grow your following.
Get on Board With Pinterest Recipe Rich Pins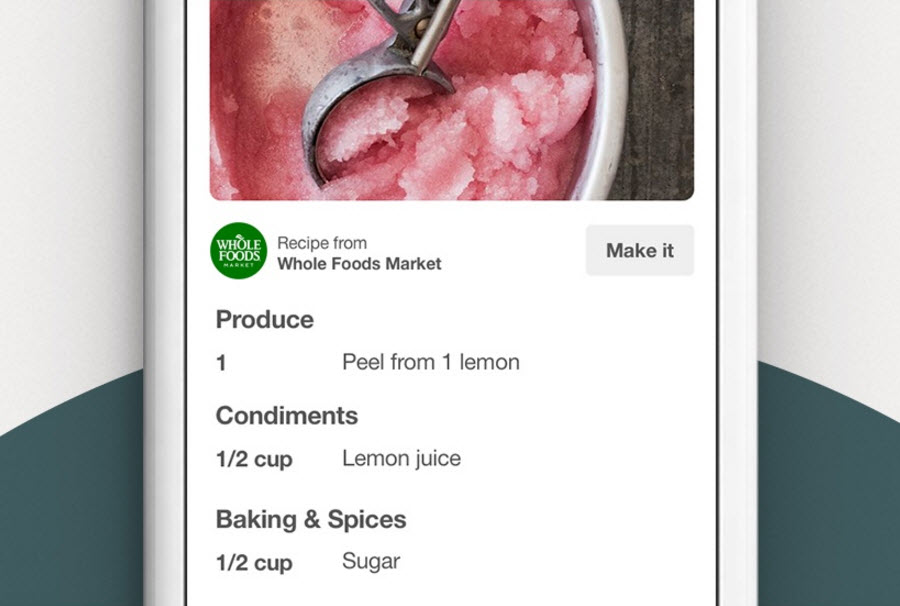 Due to the photographic nature of food blogging, Pinterest (with over 100 million users) is an ideal platform to promote your food blog. There is much you can do to get your content shared on Pinterest and grow your Pinterest following, which you can read about in one of our previous articles 'How Your Business Can Benefit from Pinterest'.
However, as a food blogger, it is important to set up Recipe Rich Pins for your WordPress website. Enabling Rich Pins enhances your Pins with extra information, giving your audience a 'richer' experience and helping to improve user engagement with each Pin. This increases the chance of the image being re-shared, reaching a wider audience, and driving traffic to your website.
Recipe Rich Pins specifically add information about the ingredients of a recipe, cooking times, and serving sizes. If you choose to use WP Recipe Maker to add recipes to your food blog, you can easily set up Recipe Rich Pins. This WordPress plugin automatically creates metadata for your recipes. So simply confirm and validate your website with Pinterest and your images will then be posted as Rich Pins.
Add an Easy-to-Use Search Function

Many visitors to your blog will be looking to find a specific recipe, or a meal involving a particular food. So adding an easy to use search function, that has the ability to filter your content and display relevant recipes to readers, is very important.
Search WP is a premium search plugin that scans all indexable content, enabling it to return useful search results that match the requests. This feature is an essential for a food blog, so make sure you incorporate it into your WordPress website.
Monitor Your Analytics
As a food blogger, it is imperative that you know what recipes are resonating with your audience and which ones aren't. Use Google Analytics to find out which recipes are attracting big crowds, being shared on social media and increasing your readers time-on-site.
Posts that draw large crowds are the types of recipes, ingredients, and cooking methods that your audience is interested in, so you should focus on publishing variations of this type of content. By understanding your target market in this way, you can create a content strategy to help you grow your food blog's following.
Final Thoughts on Creating a Food Blog
Once your food blog is up and running, promoting your content should be your next mission. Aside from the generic tasks like building an email list, and growing your social media following, try and market your blog specifically on other 'foodie' websites.
Guest posting on other food blogs, speaking as a guest on food related podcasts or vlogs, and sharing recipes on food sites like FoodGawker, are all effective ways to reach out to your target audience. Building a powerful food blog with a strong following can take time, but if you persevere then the rewards can be worth it.
What features do you think are key to a successful food blog? Please share your thoughts in the comments below…