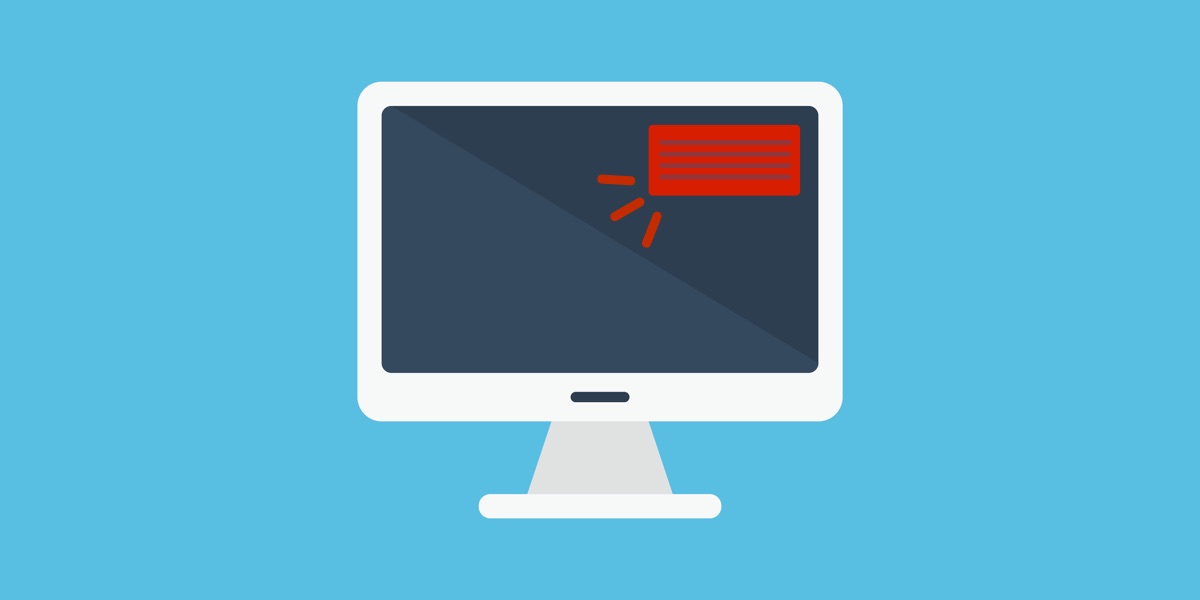 Keeping in contact with your audience once they have left your site, and ensuring they return, is a difficult job. Push notifications can be an effective solution to this problem, promoting new content to your target audience and encouraging them back to your WordPress website.
In this article, we look at exactly what push notifications are. We consider the many benefits they can bring to your website and business. And we then discuss a couple of feature-rich WordPress plugins that will enable you to add the push notification function to your website.
What Are Push Notifications?
Push notifications are a fairly recent new trend that you have probably been exposed to but not thought much about. Think back over the last few times you arrived at a new website. You will probably have been asked on at least one occasion to allow that site to 'send you notifications'. This message usually appears as a small pop-up at the top of the screen.

If a visitor accepts your invitation of 'sending notifications', then once leaving your site they will be sent notifications to their desktop or mobile devices. When one of these notifications is then clicked on by a receiver, they will be immediately taken to your website, and to the content that was displayed in the message.
Push notifications are quite a neat way of keeping in contact with your audience.  They can be used to promote new content, as well as interesting events that are happening on your site. Push notifications have in fact been around for a long time in the mobile world. However, the technology now exists to send notifications from WordPress websites. And to make it that much easier, there are a number of WordPress plugins that can set push notifications up for you.
Before we look in more depth at the push notification plugins that are currently available, let's first consider some of the benefits of using push notifications. And importantly, how they can be used to help your website achieve its goals…
The Benefits of Using Push Notifications on Your WordPress Website
There are a number of reasons to use push notifications. Here are some of the most important…
Stay Connected with Your Target Audience
Push notifications can only be sent if the reciever has opted-in in the first place. Therefore, we can quite confidently say that those who decide to receive push notifications will do so because they have an interest in your website and niche and want to hear more from you in the future. It is this target audience who, with the encouragement of your push notifications, will return to your website, engage with your content, and ultimately buy a product or service.
Improve Your Website's SEO
With so many websites competing for your audience's attention, even if your visitors are impressed with your content, there is no way of guaranteeing they will remember to revisit your website. By reminding your audience of your website with a range of notifications, you will increase the amount of traffic visiting your site. This, in turn, will have a positive effect on your site's SEO. Thus helping your pages and posts climb the search engine rankings.
Convert Against Your Goals
It is important to plan out a careful push notification content strategy. This will help you to increase the conversion rates against your website's goals.
For example, if your goal is to create a community of regular readers for your blog, then you should use push notifications to promote new blog posts, as well as your most popular and commented on articles. This will encourage your users to return to your site on a regular basis, and interact with your content.
However, if you are running an eCommerce store, then use your push notifications to market your newest or best-selling products. You could also share any top reviews, and advertise sales or discounts. By tailoring your push notifications content in this way, you can quickly increase your site's results.
So, now we know what push notifications are and why we should be using them. Let's next have a look at a few push notification WordPress plugins that you can use on your site.
OneSignal

OneSignal is a popular free WordPress solution, that currently sends over one billion push notifications a day. This plugin has numerous advanced features so you can set up and customize your push notifications to your exact specifications.
One Signal lets you target visitors with notifications based on the number of times they have visited your blog. Or, if you'd rather, you can create your own attributes to target. You can set notifications to be sent automatically after a new blog post is published, or if a user hasn't visited your site for a couple of days. And you can also modify the opt-in popup, deciding when and how to ask your visitors to accept notifications. Other top features include tracking notification analytics and split testing. This makes OneSignal is a great all-round solution if you are looking to add push notification functionality to your WordPress website.
PushCrew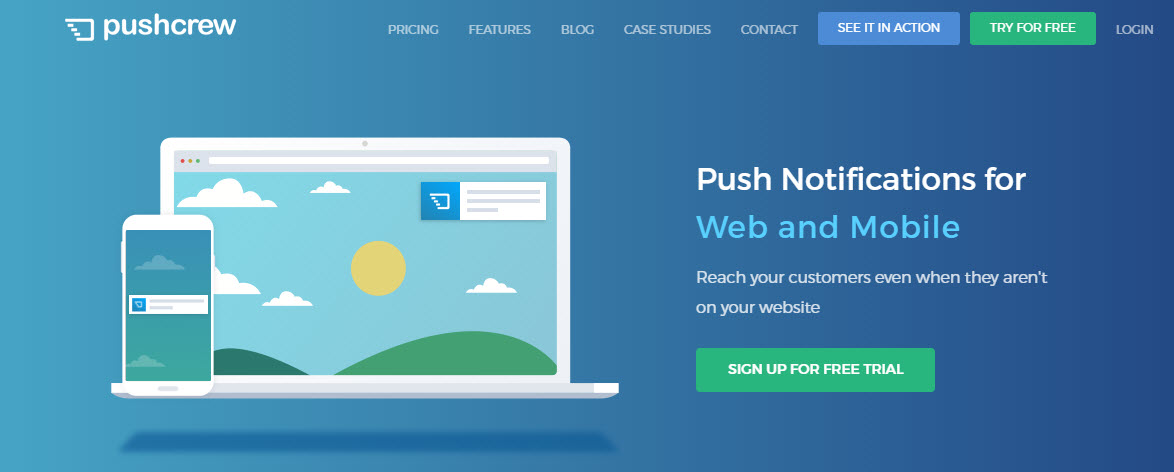 PushCrew is a freemium WordPress plugin that is free until you reach up to 2000 push notification subscribers. After that, you will need to opt for a premium plan.
Extremely quick and easy to set up, PushCrew offers a range of impressive features. These ensure that your push notifications engage with your receivers and encourage them back to your site. PushCrew allows you to segment your audience so you can send personalized notifications and schedule notifications for when users are most active. You can also add custom images, emojis, calls to action, and much more.
PushCrew provides push notification metrics as well as extensive support via email and Skype. So if you are looking for a fresh and modern take on push notifications, that will cater to both the needs of your audience and yourself, PushCrew is the tool for you.
Final Thoughts
As you can see, push notification functionality can be a useful addition to your WordPress website. Push notifications can help drive traffic to your website and help create a community of loyal followers. Notifications can also be used to promote services, products, and premium content.
Using one of the high-quality plugins mentioned above will ensure you have access to the necessary features to target and personalize your push notifications. This will ensure your notifications connect with your audience, prompting them to act in accordance with your site's goals.
Which push notification WordPress plugin appeals to you? Please share your thoughts in the comments below…