CM Ad Changer is a WordPress advertising management plugin that enables you to turn WordPress into an ad server. The premium plugin from CMplugins allows to you run and manage advertising campaigns across multiple WordPress sites simultaneously, or just within the one site if you wish. It has inbuilt functionality for ad rotation, targeting urls, and other control options as well as tracking and reporting information – measuring impressions, conversations etc for each campaign.
CM Ad Changer is constructed of two plugins, the Server Management Console plugin and the Client plugin which can be installed on several sites. The CM Ad Changer server includes a campaigns management panel and statistics module that shows each campaign's performance, while the Client Plugin includes the basic connection information to retrieve campaign information from the Ad Changer server.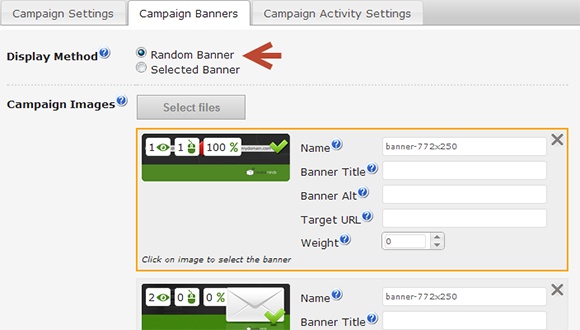 CM Ad Changer is available in a free version and a Pro version with extended functionality.
Free Version Features
Includes impression & clicks count per each banner
Each campaign can serve banners randomly or selectively.
Each banner can have its own weight allowing it to have more impressions when selected randomly
Each banner can have a unique target URL
Ads are inserted into post / pages using shortcode
Shortcode support debug mode
Shortcode also includes ability to wrap banner with div
Can run several campaigns simultaneously
Each campaign can manage unlimited number of images / banners
Pro Version Features
Includes all the features of the free version with the following additional features:
Client Plugin – Includes a client plugin which can be installed on a remote WP installation and serve campaign banners from the CM Ad Changer Server. Each server can serve many clients simultaneously
Statistics – Include several statistics and access log modules. Log can be downloaded in csv format. Statistics reports can be shown by month. Statistics also include geo location information by country name
Restrict by Dates – Campaign can be restricted based on dates
Restrict by Days – Campaign can be restricted based on days in the week
Restrict by Domains – Campaign can be restricted based on client domains (which Ad Changer clients will be served or not per a specific campaign)
Restrict by Clicks – Campaign can be restricted when it reaches a max amount of clicks
Restrict by Impressions – Campaign can be restricted when it reaches a max amount of Impressions
Custom JS – JS function can be added per campaign and executed once banner is clicked
Price
CM Ad Changer Pro: $29
You can find more information, try the demo and download CM Ad Changer here.