RichWP is a new site offering "Rich WordPress Solutions" including premium WordPress themes for sale. They have launched with 6 themes catering for a variety of niches including: magazine, professional blogging, business / corporate, portfolio and photo gallery.
RichWP Themes
Superblogger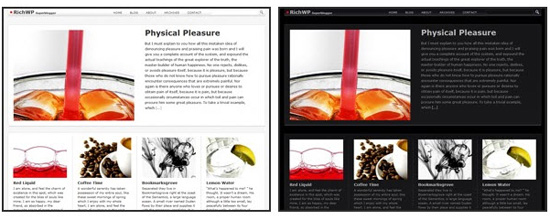 Fastblogger/Magazine



Magazine



Personal Agency



Photo Theme



RichBIZ



Check out all the themes available at RichWP and try live demo's here.
While the name might be RichWP you don't have to be rich to purchase the themes. Individual theme packages start at an affordable $59.90, and the 'all themes package' which includes access to all current and future themes is $249. For more information and live theme demo's visit RichWP.
As an opening and Easter Special RichWP has a 2 for 1, buy one get one free deal.