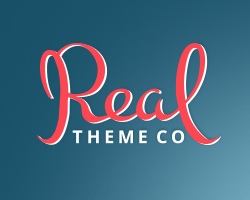 Update: Real Theme Co. appears to have shut down and is out of business.
Real Theme Co. is a new premium WordPress theme shop specializing in responsive blog WordPress themes for bloggers. Founded in 2014 by Tyler Herman, a long time web designer residing in in northern California, Real Theme Co. is a "small team of designers and developers dedicated to creating great WordPress themes for the people who publish content – bloggers, artists, content marketers and others".
Real Theme Co. explain that their "focus is building clean and usable themes. Easy to read and digest on all devices. Simple to publish, edit and update. Our themes are built with valid mark-up and load fast with search engines in mind".
Real Theme Co. currently has 1 free theme and 4 premium WordPress themes for sale.
Carnelian
Carnelian is a simple and versatile blog theme with a classic 2-column structure. It has a clean, elegant and mobile responsive design. Some of the key features include: big featured images, a slider, support for post types (video, audio, images and galleries), colour change and customisation options, logo uploader and theme options.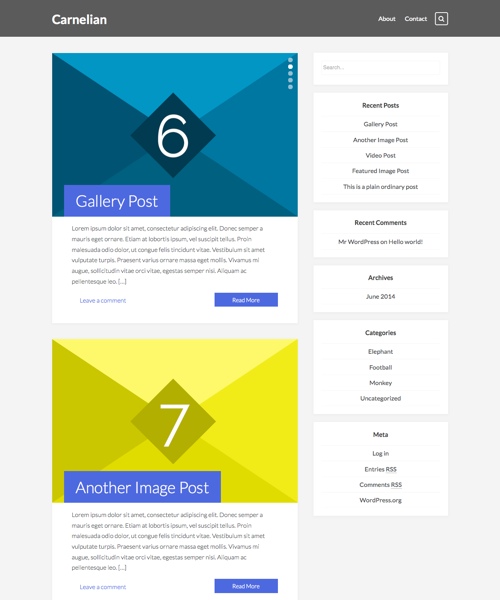 Onyx
Onyx is a big and open one column WordPress theme with a mobile responsive design. It has a big, wide layout with lots of white space and has customisation options.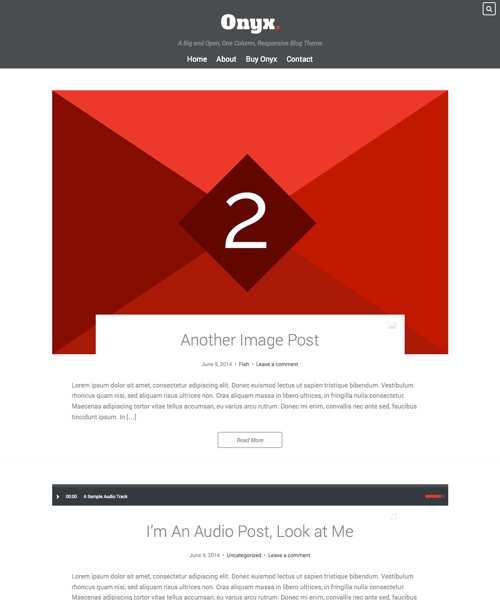 Moonstone
Moonstone is a clean and responsive blogging theme with a background header image. It has a one column design and clean easy to read typography. Othe features include: logo uploader, colour change options, three footer widgets and more.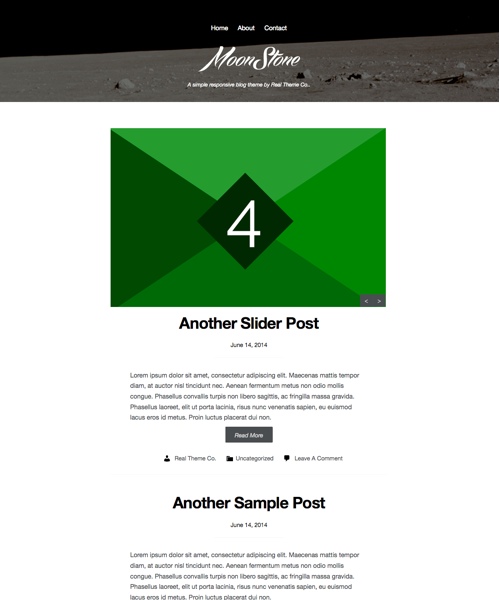 Citrine
Citrine is a responsive and minimal, one column blog theme that is designed to put your content centre stage. It has a hidden menu, custom logo, colour change options and support for various post types (video, audio, galleries, quotes etc).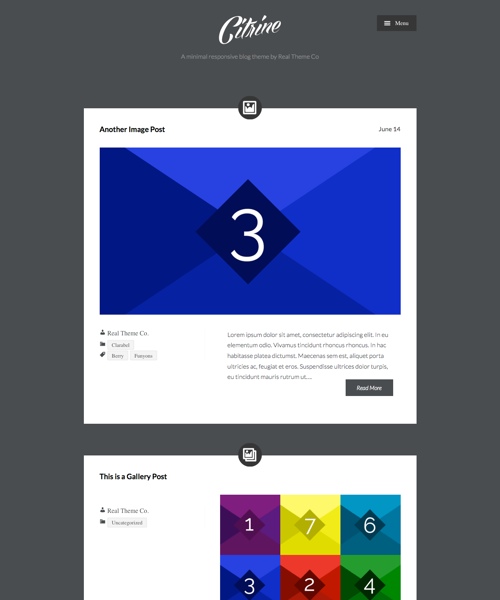 Pricing and Licensing
Themes are priced at $64 each and all their WordPress themes are released under the GNU Public License version 2.
Blogging Themes Only?
On their launch blog post Real Theme Co. state they've "made a conscious decision to start with blogging themes, and blogging themes only". It's an unusual move for a new theme company. With so many high quality WordPress blogging themes available for free these days it will be interesting to see if Real Theme Co. finds any success selling general blog style themes. I think it'll be very tough. The days when theme companies could easily sell traditional blog style themes are long gone and unless they create more niche themes for specific purposes I think they'll struggle. Anyway we wish Real Theme Co. all the best and we'll be following their progress and new themes.
To learn more about Real Theme Co. and their WordPress themes visit www.realtheme.co