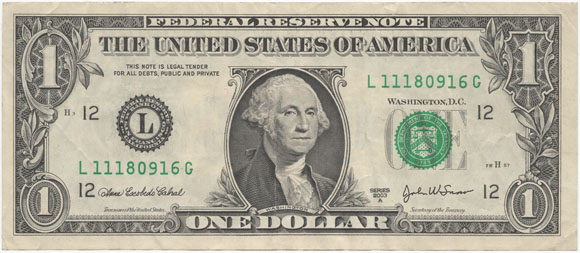 "Premium WordPress themes for $1". That was the search term used in Google that brought a visitor to this site recently. In bemusement I wondered what type of cheapskate thinks they can buy a premium WordPress theme for only one dollar. Come on, $1 for a premium WordPress theme! The notion was laughable. But is it?
Prices of commercial / premium WordPress themes typically range from $35 to $100+ each, with the average around $50 per theme. So what sort of person thinks they can buy a premium theme for only one dollar? That's just too cheap. No one trying to run a sustainable theme business would sell themes for that ridiculously cheaply price. However upon more reflection of that $1 premium WordPress theme searcher, I realized it's actually not stupid at all. You can in fact get some really great premium WordPress themes for five dollars, for one dollar, and even less than $1 each.
You Don't Have to Pay Anything for a Great WordPress Theme
You can of course get lots of WordPress themes for free. If you don't want to spend any money on a theme, there are thousands of free WordPress themes available. In the official WordPress themes directory there are over 1,500 free themes with new ones added every day. Sure many of the free themes are a bit boring and dated design wise, but there are some themes in the WordPress.org directory that are really very good. Thousands more free themes are available all over the internet if you search for them with Google, but with so many potential dangers lurking in free themes from untrustworthy websites you should never search for free WordPress themes. But we are looking for premium commercial themes for $1, not free themes. So these free themes are not the answer.
Premium WordPress Themes for Free
You can sometimes download premium WordPress themes for absolutely nothing from certain dark corners of the web if you're so inclined. Premium themes can often be found on dodgy warez and file sharing websites as well as on torrent sites. There are even some shady operators that give away or resell premium themes for a dollar each, or a fraction of their original price in an attempt to make a quick buck or grab some attention. Using a theme obtained from one of those places is not only wrong, it's just plain dumb with all the potential malware and hacking risks. You also miss out on the security and peace of mind, the regular updates and of course the support if you don't buy the theme from the original developer. So of course I'm not suggesting getting premium themes cheaply by these means.
So How to Legally Get A Premium Theme for Less than $1?
Prices of individual premium themes typically range between $35 and $80, with some more specialist themes and developer editions costing $200+. But it is possible to legitimately get a premium theme for less than $1. Here's how.
When looking to buy a premium theme most people tend to only consider purchasing an individual theme. However a smart and great value option often overlooked are theme club memberships and all-theme package options that can give you access to a lot of themes for a very reasonable price – some as low as $1 or even less per theme.
Below are 14 of the best WordPress all-themes packages and theme club memberships that give you premium themes for $5 or less. The cheapest is a mere $0.50 per theme!
Elegant Themes have 77+ high quality premium WordPress themes for a whole range of different niches including CMS, business, ecommerce, magazine, news, portal, portfolio, blogging and other niche applications. Elegant Themes don't sell themes individually but have a membership subscription for $39 per year which gives you access to all their current themes, 2-3 new themes each month, updates and support. It's incredible value, working out to be less than $0.50 per theme!
CSSIgniter have a membership model similar to Elegant Themes and don't sell individual themes. For only $39 you get unlimited access to all the themes in their catalogue, current and futures themes for a whole year, and support. The currently have 25 premium themes, which works out to be only $1.56 per theme.
Themes Kingdom is another shop that sells their themes on a membership only basis. Membership costs $29 per year, and they currently have 37 themes available and add 2-3 new themes each month. This works out to be only $0.78 per theme which is incredible value. They have a lot of unique theme styles for: magazine, blog, photography, ecommerce, business, portfolio, charity and non profits, restaurant websites, and more.
Graph Paper Press is a premium WordPress theme shop that specializes in minimalist themes for visual artists, photographers, video, and new media producers. They don't sell individual themes but a subscription which gives you access to all their themes. An annual subscription costs $99, which gives you access to 33 current themes, new themes, tutorials and support. This works out at $3.00 per theme.
Themify have professional and highly customizable WordPress themes, many of which have mobile responsive designs. They have themes for portfolio, magazine, blog, ecommerce, business and multimedia websites. Single themes are only $39 each which includes an extra free bonus theme. The best value however is the Club Subscription for $69 per year which gives you access to all 28 current themes. This works out to be only $2.46 per theme.
Theme Junkie has an awesome selection of professional newspaper, magazine, personal blog, video, gallery and business premium WordPress themes. They also have a 6 month club membership option for only $49 which gives you access to all 26 current and future themes. The membership deal makes it a measly $1.89 per theme which is top value.
Viva Themes offer a range of professional WordPress themes for different niches including: business / CMS, portfolio, photography, personal and professional blogging. Individual theme packages are priced at $45 each which is cheap but they also have an All Themes Pack with 38 themes for $160, which brings the price to only $4.20 per theme.
Obox Themes have premium themes with gorgeous designs and functionality. Styles include magazine, blog, business, ecommerce, video and multimedia, portfolio, and some great responsive themes. Membership costs $140 which gives you access to all 33 current themes. There is monthly recurring payment if you wish to stay a member, but this Membership option will give you the themes for only $4.42 each.
WPZOOM have a nice selection of modern and professional themes. They have business, magazine / news, responsive, portfolio, and multimedia themes. A standard membership costs $199 (recurring fee of $9 month) which gives you access to all 50 of their current themes. That works out at only $3.98 per theme.
StudioPress is one of the largest, most trusted premium WordPress theme shops and has been around the longest. They currently have 46 beautiful themes all powered by the Genesis Framework – a search optimized, flexible and secure WordPress theme framework with extensive layout and design customisation options. They have a Pro-Plus All Themes package which gives you access to every current and future theme they make, unlimited support and updates. It costs $349.95 which makes it $7.60 per theme. Its initially a bit more expensive than the others, but when you factor in that's it's a one off cost which gives you access to all future themes that cost per theme will decrease over time, making it great value.
So there you have it. There are premium WordPress theme shops where you can get a theme for 1 dollar or less. If you're looking for a new WordPress theme it's defiantly worth considering if an all-themes package or club membership is a good option for you.