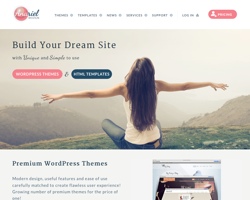 Anariel Design is a web design agency that specializes in premium niche oriented WordPress themes and templates.
Founded in late 2012 by Ana and Marco Segota, Anariel Designs was initially just meant to serve as a portfolio presentation site. However it soon turned into a fully-fledged shop website selling themes with a subscription model.
Anariel Design is all about matching unique and fresh ideas with simplicity and user friendliness for their premium WordPress themes. As they explain "life is complicated enough and we believe that most people need simple yet effective solutions for their online presence. This very philosophy is built into everything we do".
The Themes
Anariel Design currently has thirteen premium WordPress themes as well as one free theme. They have a really nice selection of themes for bloggers, restaurants / bars / cafes, bands and musicians, charities and non-profits, travelers, online magazines, female websites and others. See them all here.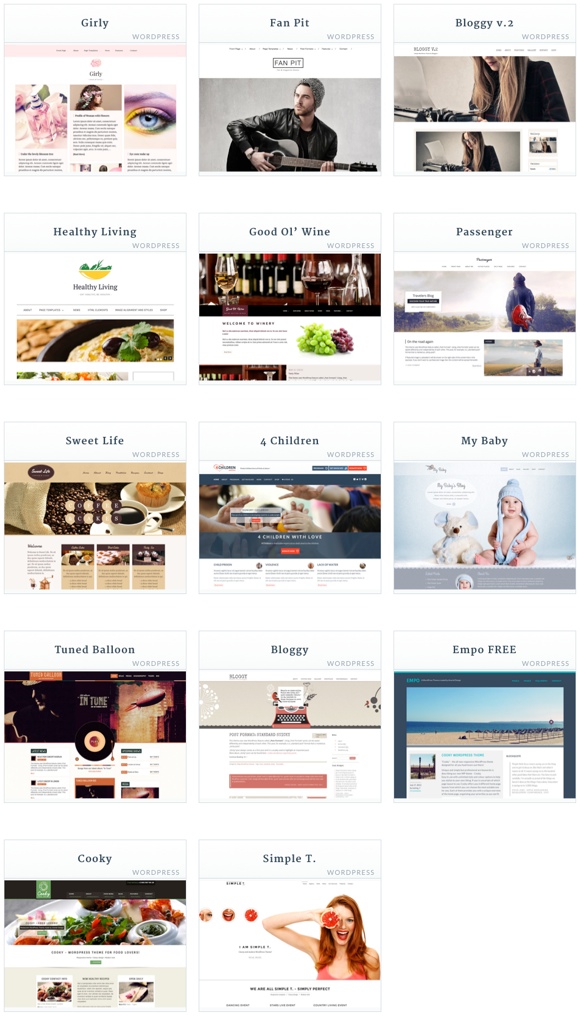 All the themes have responsive designs so work on tablets, phones and other mobile devices. Commendably the themes don't appear to be packed full of features and options, but have a restrained set of features including custom page templates and post formats, theme customizer support, custom widget areas and widgets, and support for various plugins such as WooCommerce, Soliloquy and JetPack.
Anariel Design also have a couple of their premium WordPress themes for sale on WordPress.com. Its not easy to get your themes on WordPress.com so that should be a pretty good indicator that their themes follow WordPress standards and are top quality products.
Pricing and Licensing
Anariel Design sells their themes via a subscription plan. The "WordPress Plan" costs $49 and gives you access all their WordPress themes, updates and support for 1 year. It's awesome value for money! Getting 13+ premium themes for a price of what a single premium theme typically costs is a great deal.
All Anariel Design's WordPress themes are under the GNU General Public License so you can modify and use the themes on an unlimited number of websites.
For more information about Anariel Design and their WordPress themes go to www.anarieldesign.com