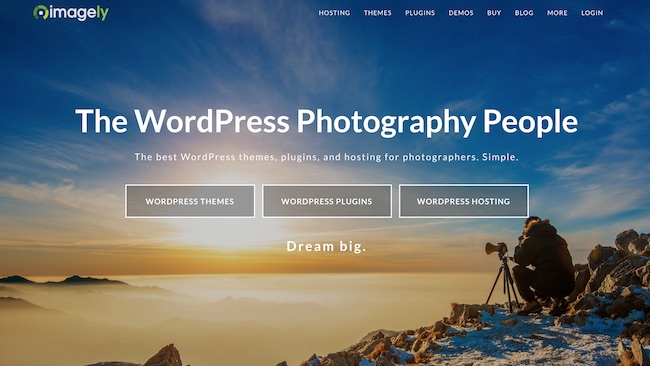 Imagely is a WordPress product and service provider of premium WordPress photography themes, plugins, and managed web hosting for professional and amateur photographers.
Imagely are the makers of the Photocrati Theme, the powerful all-inclusive WordPress theme for photographers, and NextGEN Gallery, the popular gallery plugin for WordPress.
Imagely is not a new company but a rebrand of Photocrati. Previously Photocrati was both the company name as well as the name of their flagship project – the Photocrati WordPress theme. Photocrati has now become just the product, and Imagely the new brand and company name.
Under the new Imagely brand they're now offering premium WordPress themes, the nextGEN gallery plugin and managed WordPress hosting for turnkey photography websites for photographers.
WordPress Themes for Photographers
Imagely offer an impressive collection of premium WordPress photography themes. They're clean, modern and photo-centric designs that put your images front and center. All the themes are Genesis child themes so you'll need to purchase the Genesis Theme Framework as well. However that's a good thing. Genesis is a top notch WordPress theme framework with rock solid security, ultra flexible foundational code, blazing fast performance and excellent out-of-the-box SEO. It means your building on a highly optimized, well built and future proof platform.
They currently have 10 stunning photography themes with more on the way. You can get all the themes for only $79 (currently on sale for $49).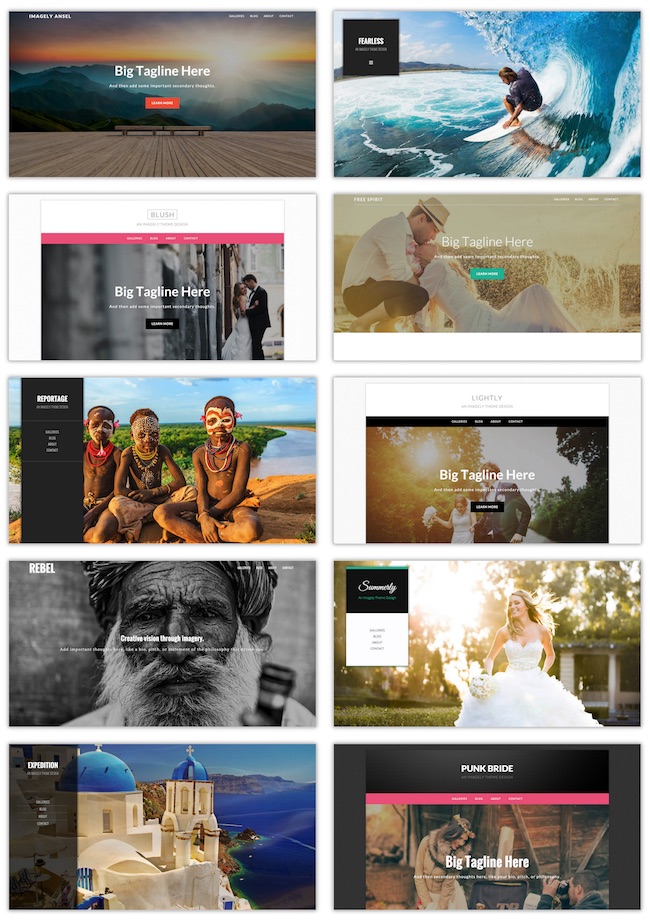 Have a look at the live demos of the themes here.
NextGEN Gallery WordPress Plugin
NextGEN Gallery is one of the most popular and advanced WordPress gallery plugins available. NextGEN offers a complete gallery management system for WordPress that's simple enough for general use, and powerful enough for the most demanding photographers, imaging professionals and visual artists.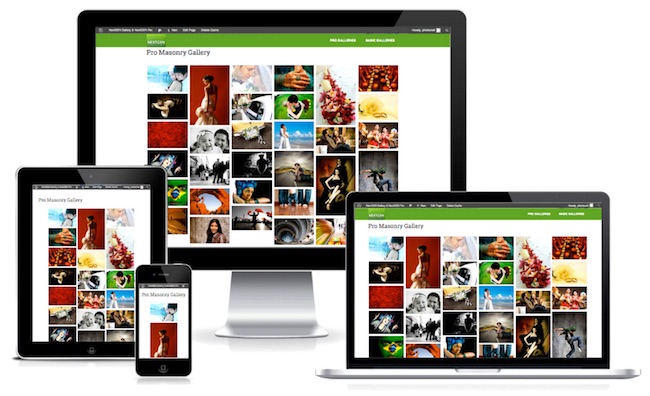 NextGEN comes in three different versions – NextGEN Gallery, NextGEN Plus and NextGEN Pro.
NextGen Gallery is free and provides basic galleries styles with lots of options for controlling size, style, timing, transitions, control, lightbox effects etc, and the ability to batch upload, import meta data, add/delete/rearrange/sort images, edit thumbnails, group galleries into albums, and more.
NextGEN Plus and NextGEN Pro are premium extensions for NextGEN Gallery that add new gallery displays, lightboxes, ecommerce, proofing, and pro support. NextGEN Plus costs $69 while NextGEN Pro costs $99. Check out all the features of each version here.
Managed WordPress Hosting for Photographers
Imagely also offer managed WordPress hosting for a turnkey photography website. Their hosting is on high performance, rock solid Amazon servers and includes all Imagely themes and plugins. It includes everything a photographer needs in an easy turnkey package. All Imagely themes and plugins, unlimited galleries, proofing, ecommerce (sell prints and digital downloads), blog, security, updates, backups, 24/7 support and more are included in all Imagely website hosting plans. Hosting plans start from just $24.95 per month. Find out all the features and benefits of Imaegly hosting for photographers here.
You can find out more about Imagely WordPress themes, plugins and hosting at Imagely.com