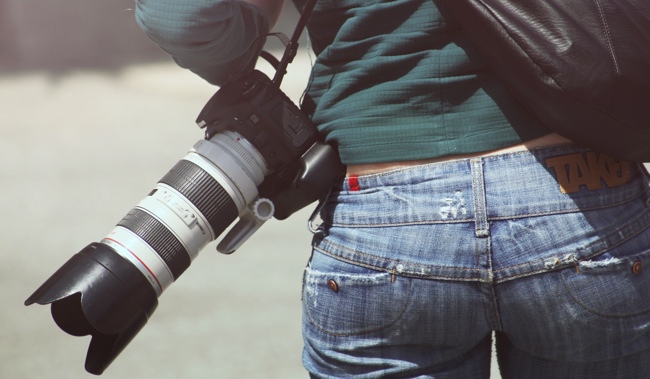 If you're a professional photographer and want to earn more money this article is for you.
You are about to learn how to use a website to get more clients. Not only that, we will also cover some other ways you can use your website to supplement your income.
While freelancing and offering your services as a photography professional has many positives, it also has a few drawbacks. These negative aspects include being limited by your physical location – unless you have clients willing to fly you around the globe – and only having so many hours you can work in a day.
By the end of this article, you will have learned how to use your website to generate more photography clients, as well as how to earn money from your site via some new income streams.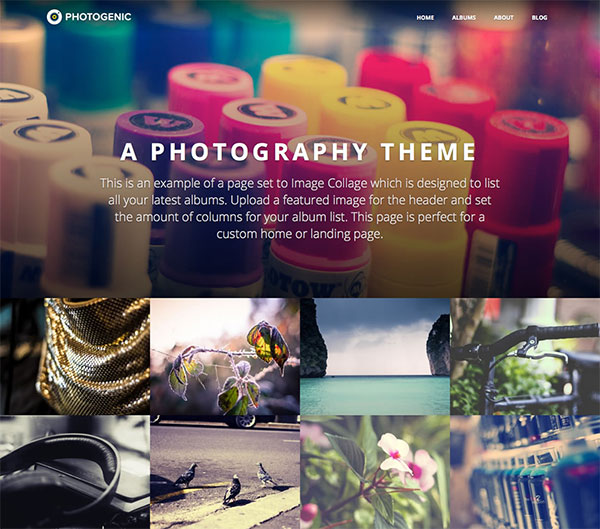 Promoting Your Services Locally
The main goal of your website will be to help you find more photography clients. By using the WordPress software and selecting an appropriate photography theme, you can have a professional looking website up and running in very little time and with very little financial outlay.
Once you've outlined your services and the benefits on offer to your clients on your new website, the two best ways to begin sending visitors to your site is to start a blog and invest in online advertising.
Online Advertising and Blogging
Blogging is free but generally takes longer to deliver results. While online pay per click (PPC) advertising, such as Google AdWords, is costly but can have immediate results. Whether you choose to invest in PPC advertising or not, starting a blog is highly recommended.
The reason for this is that the more content you have on your website in the form of a blog, the more chances you have of your potential clients finding you online. Furthermore, as you will see shortly, this blog content can be turned into an income-generating asset in its own right.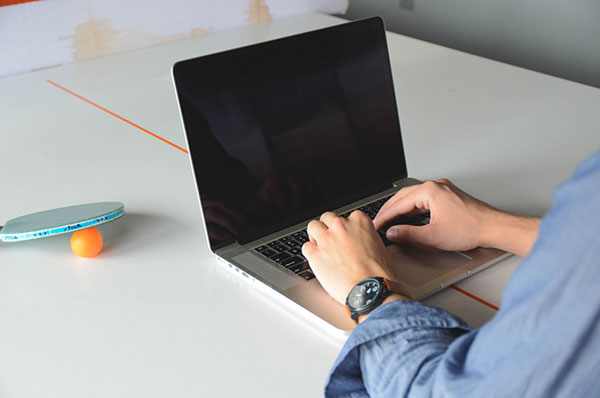 How to Write Effective Blog Posts
Your blog content should be focused on answering and solving the questions and problems your clients have. Each blog post can answer a common question you often get asked by potential clients. As this content builds up on your blog, you will get more visitors to your site who have used search engines like Google to find answers to their photography queries.
If you just don't have the time in the day to write content for your blog, you could always hire a freelance blogger to create this content for you.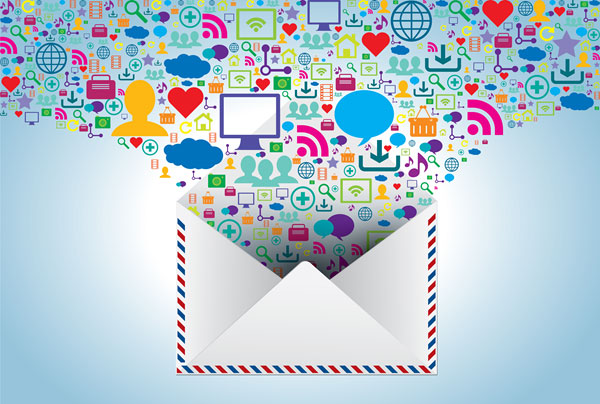 Start an Email Newsletter
Now that you've set in motion the process of having a steady stream of visitors arriving at your site via your blog, it's time to start capturing leads. After reading your advice and recognizing your capabilities as a photographer, a portion of your local visitors will be tempted to check out your services and perhaps hire you.
But what about the majority of visitors who aren't in your local area?
In the rest of this article, we will be looking at ways you can generate an income online from your global audience. However, the first step in this process is to start an email newsletter and begin growing this list of potential clients and customers.
You can find out exactly how to do this in our guide to building your email list.
Offer a Signup Incentive or Lead Magnet
By adding email newsletter sign up forms to your website and offering your visitors an incentive to sign up, perhaps in the form of a free cheat sheet on how to take great portraits, you can quickly start building your list of subscribers.
As the number of visitors to your website and subscribers to your email newsletter grows, it's time to start thinking about how you can further help this audience and generate an income from doing so.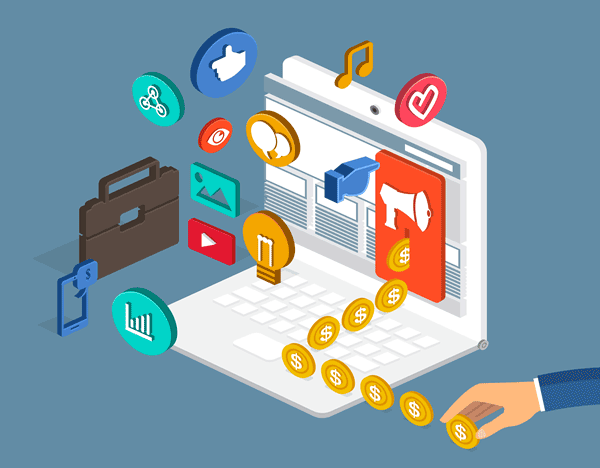 Monetize Your Skills and Knowledge
Apart from using your photography website to get new clients, your site can also be used to generate an income in a number of other ways.
Freelancing is great, but there are only so many billable hours in a day. Therefore creating an asset that can be sold an unlimited number of times on an automated basis is a proven way to grow your income. Some options for generating an income from your website include:
Recommending products
Teaching others to take better photos
Help others to become freelance photographers
Selling your photographs online
If the idea of making money while you sleep and breaking free from the earnings constraints of a freelancer appeals, here are is some more details on the different ways you can make money online:
Get Paid to Recommend Products to Your Visitors
One of the quickest ways to get started with making money from your website is to recommend products and services as an affiliate. If you mention any products in your blog, such as lighting equipment or specific cameras or lenses, be sure to link to that product on a site link Amazon.com.
By joining the Amazon Associates program, you can earn up to 10% commission on each purchase your visitors go on to make. Many other websites and online stores have their own affiliate programs so be sure to check when recommending a product or service to your readers.

Create an Online Photography Course
If you are offering your services as a photographer then you already know much more than most people when it comes to taking a good photograph. Therefore, you are in the perfect position to teach your skills and knowledge online.
While teaching your target audience how to do the job themselves might seem counterintuitive, there are a few reasons why should consider teaching photography online:
Passive source of income (after the initial course creation)
Easier than you might think to set up
Can reach more people than just those in your local area
Creating an online photography course is easier than you might think. By using WordPress and a suitable membership or eLearning plugin, such as MemberPress or LearnPress, you can start adding protected content to your website that can only be accessed by paid-up members.
It's unlikely that the visitors to your site who are searching for a freelance photographer to capture their special day will decide to take your course and invest in the necessary and costly equipment themselves, in an attempt to take their own photos.
However, your website and online course can be set up to attract a different segment of visitors: those who want to learn more about photography but don't want to hire a photographer.
As your online photography course can be accessed from all around the world, you are no longer limited to clients in your local area. Furthermore, as the whole process of collecting payments and granting visitors access to your course can be fully automated, offering an online course is a proven way to make money while you sleep.
When it comes to creating your course materials, your course content can comprise of simple videos, written content, or any mixture of formats. Getting started doesn't have to be a massive project. There's no need to create your full course initially. Simply create your first module and wait until you've signed up your first few students before investing more time in the project.
As for what content you should cover in your course, as a professional photographer, you should know which questions you are asked most often and what areas amateur photographers struggle with. Any tips and tricks you know that can help turn an average looking photo into something more pleasing on the eye are perfect content for your course.
Teach Others to Become Professional Photographers
In the eyes of many aspiring photographers, you have the ideal job – something that you are in the perfect position to teach others how to obtain.
By following the steps for creating an online photography course, you can create a membership website or online course teaching aspiring photographers to make money from their hobby and land their dream job.
Again, don't create the whole course from the outset. Simply launch the first module and wait until you've got your first few paid-up members. Then start creating the additional course materials.
Create a Photography eBook
If the thought of creating an online course sounds like too much work, then publishing an eBook might be a more attractive option.
If your website has a blog that shares photography tips and advice, these posts can easily be collated and turned into an eBook. This eBook can then easily be sold from your WordPress website. Even if you don't already have the content for an eBook, there's nothing stopping you from creating something in Word and publishing it as a PDF.
Once the eBook has been created, a plugin like the free Easy Digital Downloads makes selling it to your audience about as simple as it gets. Furthermore, the Amazon Kindle Direct Publishing program is another option for selling your eBook.
Like creating an online course, there is no need to produce the definitive guide to photography from the outset. Start small and cover a few tips in a mini-eBook to test the market and then go from there.
Topics for your eBook could include how to become a freelance photographer, buyer's guide to the best photography equipment, how to take the perfect baby portrait, and anything else you are skilled in or get asked a lot from your friends, family, or clients.

Sell Your Photos Online
As a pro photographer, you probably have a large library of high-quality photos sitting on your hard drive. By using a free eCommerce plugin, such as Easy Digital Downloads or WP iSell Photo you can easily list these images for sale with the ability to collect payments and distribute the files to your customers on a fully automated basis.
If you want to sell printed copies of your photos, as well as add-ons, such as frames and other items the process will be a little more hands on. However, by using another free eCommerce plugin, such as WooCommerce, and one of its many relevant extensions you can quickly build an online store to accompany your website.
After that its just a case of shipping out the products your customers order, or finding someone to take care of this task for you. Then you've just added another income stream to your business.
Action Plan for Photographers to Make More Money
There's a lot of good advice in this article that will help you start making money online and supplementing the income from your day job. Now that you know what to do, it's time to take action.
Here is a checklist of things you can do to get started:
Create a WordPress website and install a suitable theme
Begin blogging to share your knowledge and help others
Recommend useful products and services as an affiliate from your blog
Start an email newsletter to keep in touch with your visitors
Create a product or course you can sell from your website to your global audience
Final Thoughts
Each phase of this project will take time. The first goal is to start getting more visitors to your website in order to build up your photography client base.
Then it's time to start working on a way to generate money from the wider global audience who are able to access your website. This could be from simply recommending products and services as an affiliate, through to creating your own eBook, course, or paid community.
If you put in the work now, who knows, in a few years you could've replaced the income from your day job with something much more passive that isn't constrained by the hours in the day and the number of potential clients in your local area.
What stage are you at in the process of creating a website for your photography business? Is there any area you are stuck on or need more help? What ways do you plan to use your website to supplement your income? Please share your thoughts in the comments below.