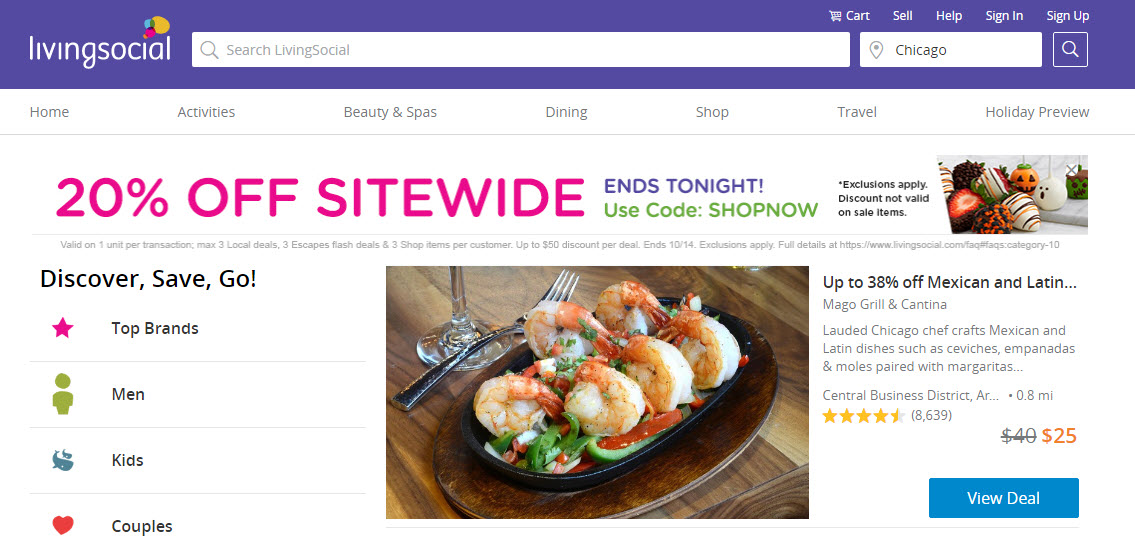 The coupon website scene can be extremely profitable. If you pick the right niche, and work hard at growing the business and reaching your target audience, then your site should quickly start to turn a profit. So what features does your coupon website need to ensure its success?
In this article, we cover all things 'coupons'. We consider picking a niche and a coupon theme or plugin, adding affiliate links, displaying daily deals, and using a search function and a front-end submission form. We also look at creating advertising space on your site to increase your revenue, and using content lockers to grow your email list and social media following.
Pick a Niche or Location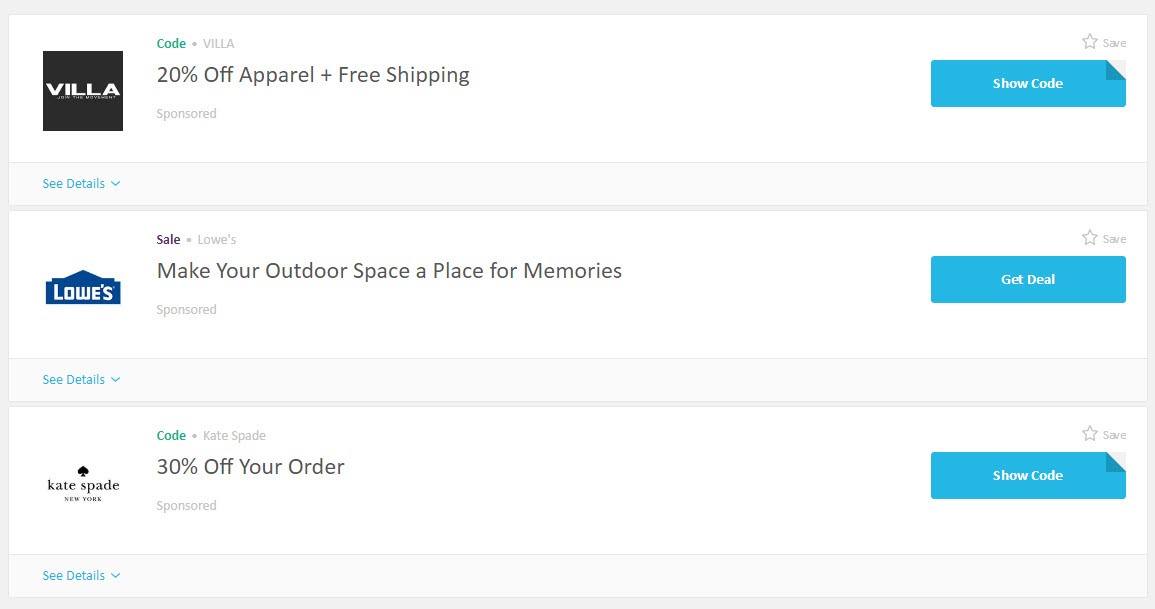 If you want a truly successful coupon website you need to pick the right niche. Before you start creating your website, make sure you do your research. You need to identify a potential niche, or location, that isn't already crowded with other coupon websites. If you can target the right market and audience, then your coupon website will quickly begin to generate revenue.
Choose a WordPress Coupon Theme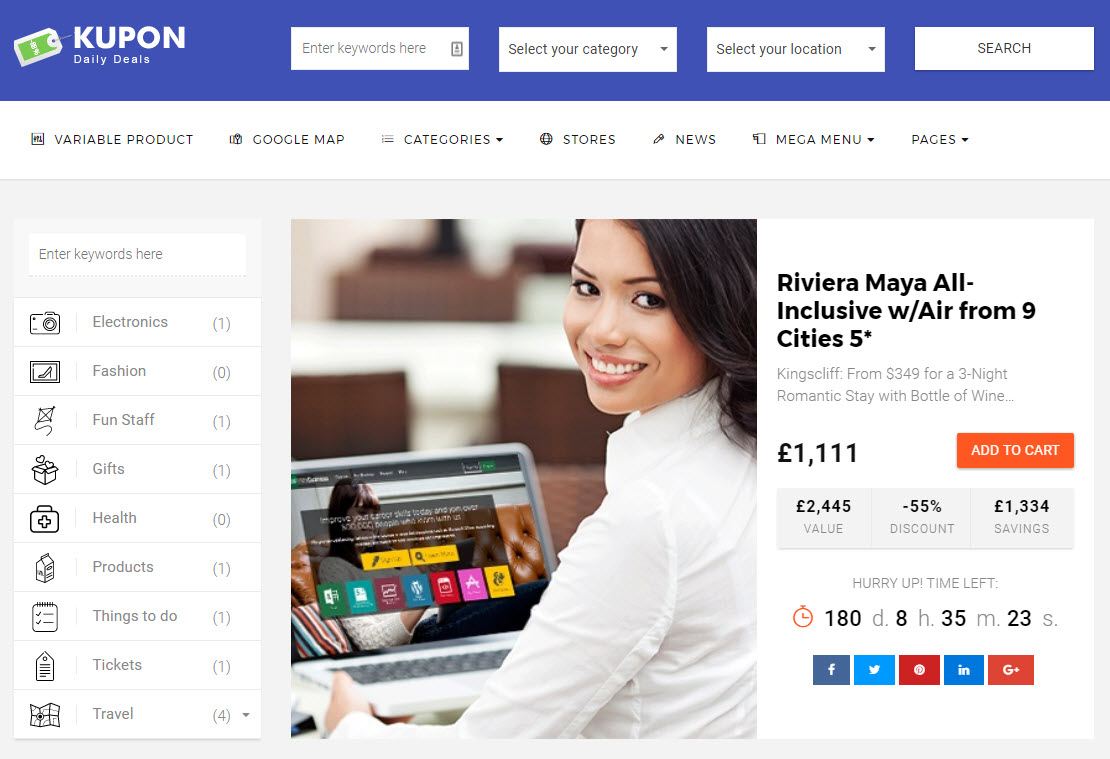 There are many WordPress themes that have been designed especially to cater for the needs of coupon websites. Choosing a coupon theme makes it much easier to set up and manage your website, as coupons can be quickly created and displayed for your audience to peruse.
Other important features and functionalities specific to coupon websites are also included in these built-for-purpose themes. When selecting a pre-built coupons theme, features you should look for include front-end coupon submission, custom search, affiliate support, payment gateway integration, and membership options, to name a few.
The WordPress coupon theme you select will depend on the type of coupon site you want to create. Check out our collection of the '10+ Best WordPress Coupon Themes currently available to help you make a choice.
Use a WordPress Coupon Plugin

You may already have an existing website that you want to turn into a coupon site, or add pages of coupons to. If this is the case, then instead of using a WordPress theme, you could consider installing a WordPress coupon plugin.
Coupon Creator is a free WordPress plugin that will enable you to add coupon functionality to your website. This plugin will allow you to create and display individual coupons on any post or page on your website, or you can create a whole page of coupons. However, to add affiliate links to your coupons you will need to upgrade to Coupon Creator Pro. To find out more about using Coupon Creator read our article on 'How to add a Coupons Codes Page to WordPress'.
Add Affiliate Links to your Coupons

Using a coupon theme or plugin will make it extremely easy to add coupons to your website. However, once the coupons are created, it is important that you add affiliate links to each coupon so you make a profit each time coupons are redeemed and purchases made by your site visitors.
Built for purpose coupon themes should already include affiliate functionality. However, if you are looking for a more powerful affiliate tool then take a look at the free WordPress plugin ThirstyAffiliates. This plugin assists you with inserting links into your website, creates pretty links that aren't obviously identifiable as affiliate links, and tracks your link analytics.
Display Featured Deals

You should always display either daily deals, or your most popular deals, either on your homepage or in widget areas on your site. This can be an effective way of grabbing your audience's attention and encouraging them to use your coupons.
Soliloquy is a premium WordPress slider plugin. This tool will give you the ability to add beautiful and attention-grabbing sliders displaying coupons, anywhere on your site. Create sliders based on custom post types, carousels showcasing thumbnail images of your offers, schedule sliders or individual slides to display promotions at specific time intervals, and lots more.
Use an Advanced Search Function with Filters

Often people will come to your site looking for a coupon to reduce the price of a particular purchase. Therefore, it is important that your site uses an advanced search function with filters. This will allow visitors to quickly search your site and find what they need. If this is an easy process with a positive outcome, then they will be more likely to return and use your site again.
For a search function that won't disappoint, try WP Solr. This premium plugin is a powerful search tool that can search large amounts of data and quickly return accurate results.
Display a Front End Submission Form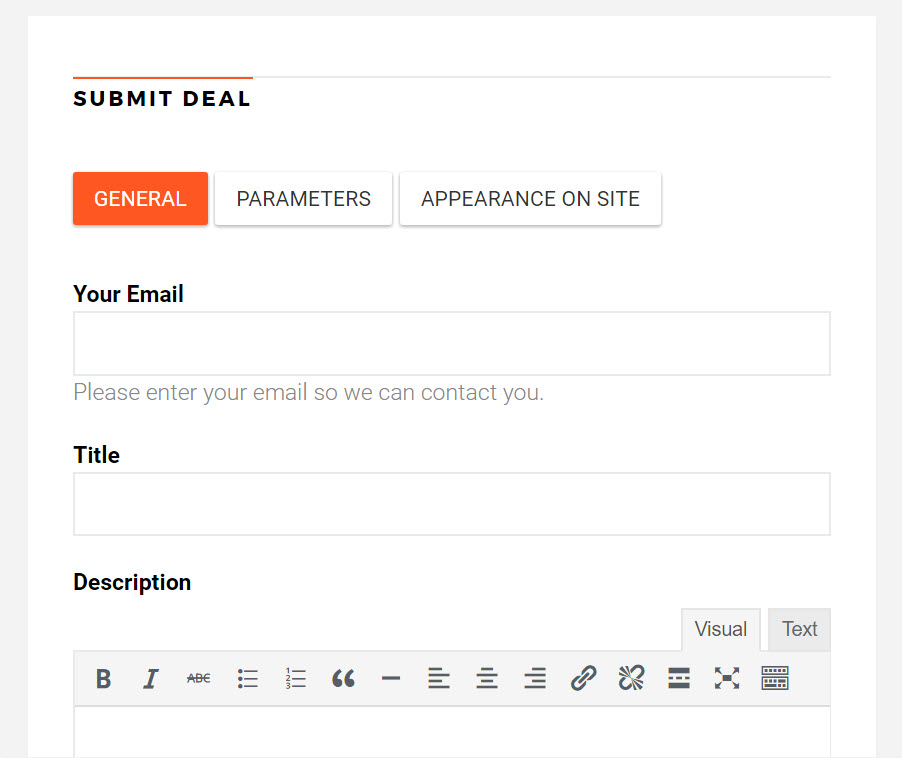 Finding and adding coupons to your website can be an endless task. Letting businesses submit their own coupons, or your audience share coupons they have found, is a great way to ensure you have all recent and relevant coupons displayed on your website. Adding a front-end submission form to your website makes it easy for people to submit coupons.
Frontend Publishing Pro is a premium plugin that will enable you to add a stylish submission form to your WordPress website. Quickly create a form using the plugins drag and drop builder, add your own fields, offer a media upload option, and set up a thank you email to be sent once a submission has been made. This advanced form plugin offers you all the features you need to display a successful submission form.
Advertise on Your Site
Displaying adverts on your site, relevant to your coupon niche, is another good way to generate revenue for your website. By creating banner areas on your coupon website, you can let businesses display their ads in these spaces. And then charge them accordingly.
AdSanity is a premium website that lets you insert banners into your site, then schedule and automate which ads are displayed where. You can charge businesses a one-off or recurring fee to advertise on your site, helping to increase your income.
Use a Content Locker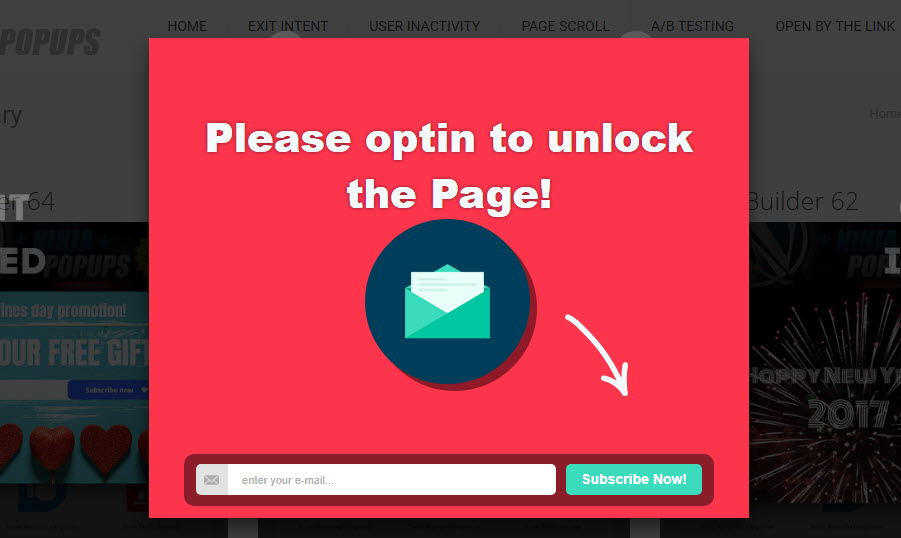 Building a community of regularly returning visitors is an important part of running a successful coupon website. You should concentrate on growing both a mailing list and a following on social media. You can then promote your daily or weekly deals through these channels.
However, getting people to part with their email, or follow you on social media, can be a challenge. An effective method to combat this can be to use a content locker. A content locker works by locking interesting or valuable content away. Your audience can then access it if they share their email address, or follow a social media page.
A content locker can be particularly successful on a coupon website, as visitors are after a discount, and parting with an email or follow is a small price to pay for money off a product. For more details on how to use content lockers on your WordPress website, check out our 'Content Locker' tutorial.
Final Thoughts on Creating a Successful Coupon Website
As you can see there are numerous aspects involved in creating a successful coupon website. Choosing the right niche and theme are arguably the most important factors, as well as the promotion of the site once it is up and running. Don't forget to check out our discounts and coupon codes page to save you some money when setting up your WordPress coupon website.
Have we missed any important features that you think a coupon website needs? Please share your thoughts in the comments below…