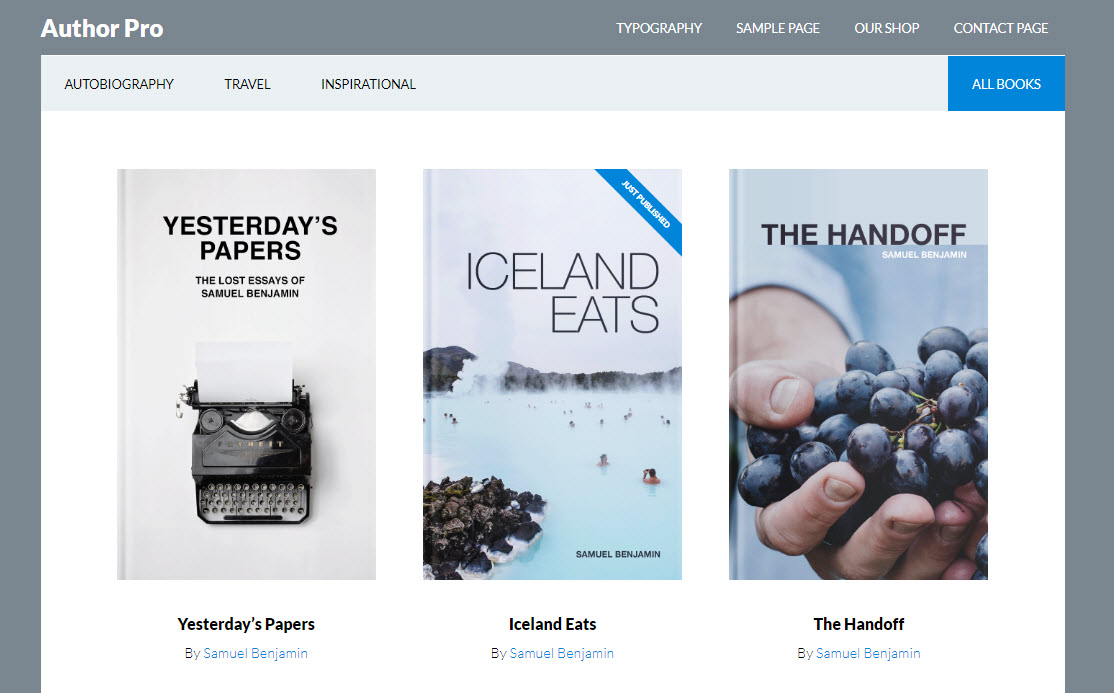 If you are a budding writer, or have already published content, you need a stylish and reputable website to promote and sell your work from. So it important, when creating your own author website with WordPress, that you think carefully about the project and include the right features and design elements.
In this article, we look at what you need to include in your author website. We discuss themes that have been purpose-built for writers and authors. We consider how to showcase your work by creating a library of your books, providing excerpts and displaying reviews. And explain how to sell your work on-site or via Amazon. We also cover the importance of a bio page, a blog, and how to connect with readers by building a mailing list and using social media.
Pick an Author Theme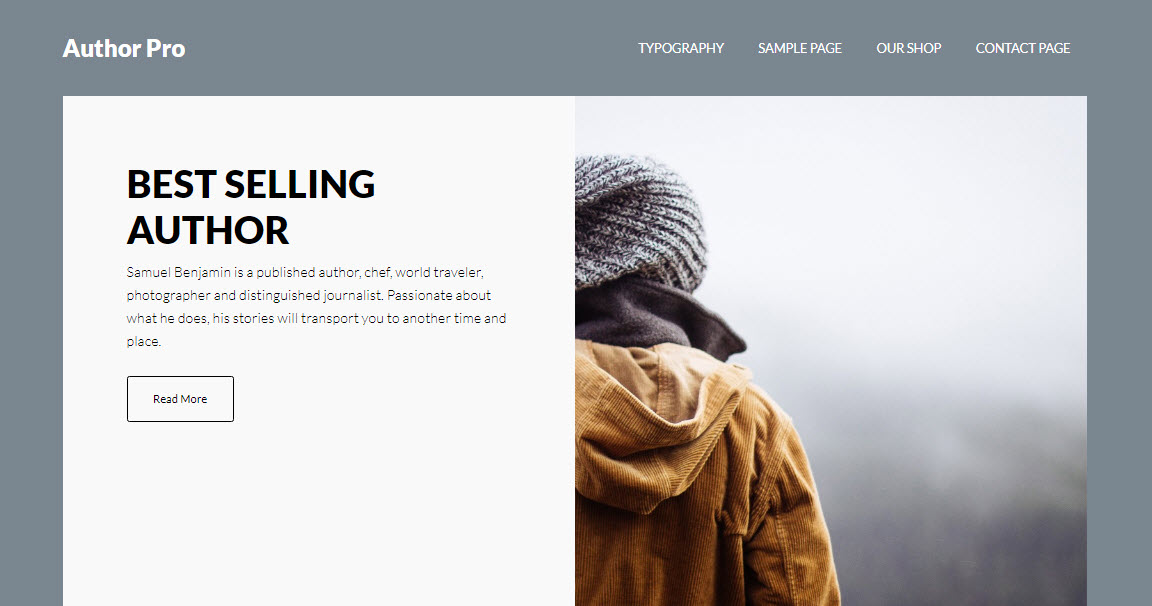 There are numerous WordPress themes that have been designed especially for writers and authors. Built-for-purpose themes incorporate specific features that you will need to help sell your books and promote your writing. These include homepages with large full-screen images, a library function to display your books, WooCommerce support to enable you to sell your work on-site, and much more. Always check the features and functionality of a theme before you make a purchase.
Showcase Your Work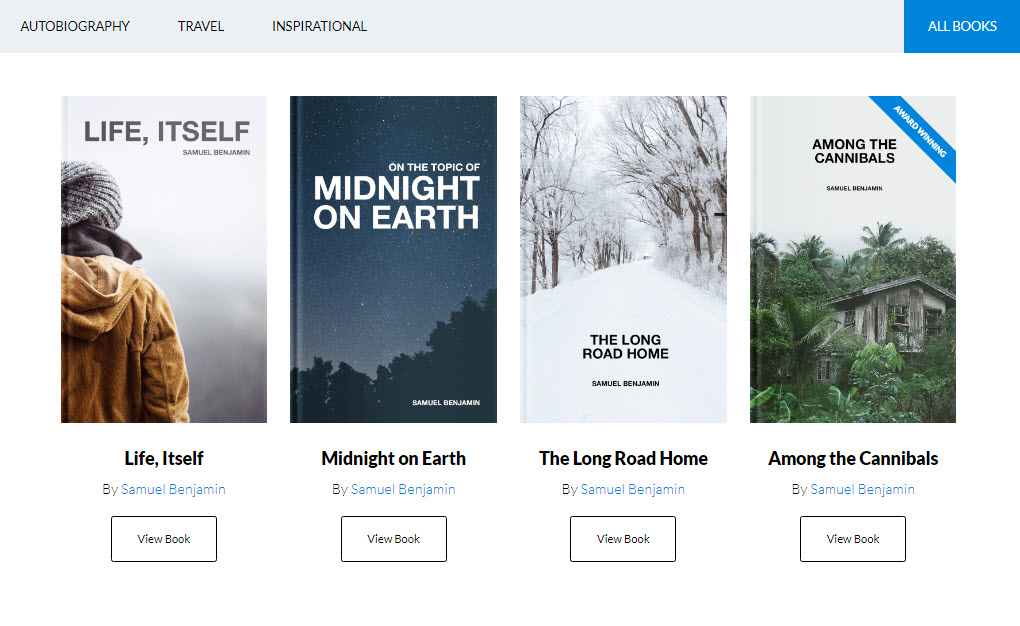 If you have published more than one book then you will want to showcase your collection on your website in a clear and easy to access layout. If your theme doesn't offer a library function, then you should consider installing the WordPress plugin Genesis Author Pro, created by StudioPress.
Genesis Author Pro creates a library on your website, enabling you to display an image of each book you have published, with additional info like text, price, ISBN, publisher, and lots more. You can also feature a book from your library in any widget area of your site. This is an effective way to exhibit your books, making it easy for your audience to view your work.
Provide Excerpts
Providing excerpts of your books can be a successful way to create an interest in your writing amongst your audience. Some authors like to display the first page or chapter of their book, others pick a juicy part half way through the text to share with their readers. Make sure the excerpt you choose is attention-grabbing and leaves your visitors wanting more, as this will ultimately increase your book sales.
Display Reviews

People are often swayed by the opinions of others, so displaying reviews about each book can be an effective way to draw in customers. Testimonials Widget is a free WordPress plugin that lets you add a slider or list quotes or reviews, as well as images and videos. Insert content onto your website via a shortcode or widget to easily showcase your book's reviews to your readers.
Sell Your Books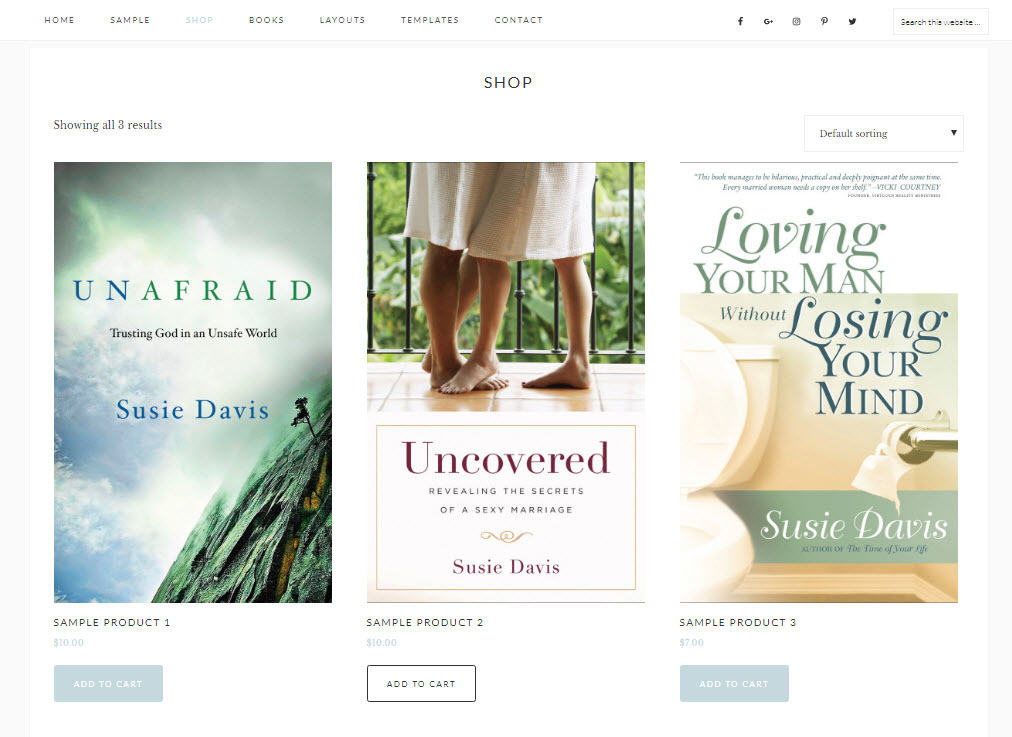 Whether you are selling physical books or eBooks, you can use the WordPress plugin WooCommerce, to turn your author site into an online store. WooCommerce is a popular and extremely effective eCommerce solution that will enable you to sell your books on-site.
WooCommerce is a free plugin that can be used straight out of the box. Add a checkout system to your website, automatically take payments on site using one of the built-in payment gateways provided, and then easily organize and manage your orders.
Another option, if you are not keen to run your own eCommerce store, is to join Amazon as a seller. Again, Amazon sells both physical books and eBooks, making this online retail giant an ideal platform for authors wanting to sell their work. Amazon offers a variety of options for sellers, including Fulfillment By Amazon (FBA), wherein Amazon takes care of all sales and shipping for you. Just remember to link the books in your library on your website to their Amazon product pages. Your audience can then quickly click through to Amazon, easily find your work, and make a purchase.
Add a Bio Page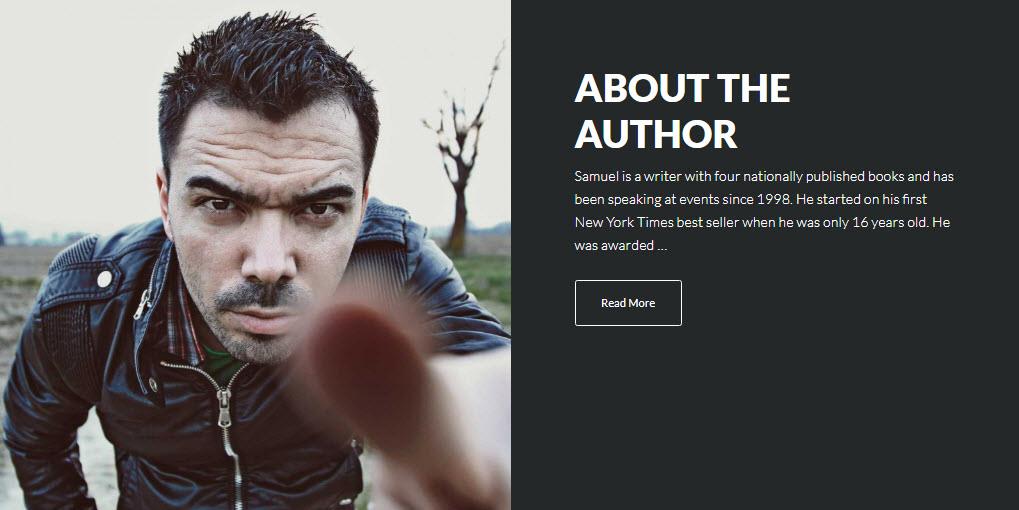 Your readers will want to know about you as a person, so it important to add a dedicated Bio page to your WordPress website. Display pictures of yourself alongside information about your life, family, work, and anything else you are happy to share with your followers. The more personable the better, as making a connection with your readers will help cement a fan base.
Create a Blog
If you write other content, as well as your books, then you may want to create a blog for your site. A blog has a wide assortment of benefits, including improving your site's SEO, reaching a wider audience and increasing traffic to your site. It can also build a strong and loyal following of regular returning visitors who you can market your books to.
Build a Mailing List

Taking the time to build a mailing list can be a very rewarding venture. A large mailing list gives you an audience to advertise new books and promote deals to, as well as share news with. Displaying a popup on your website can be a successful way to connect with your audience and grow your mailing list.
OptinMonster is a popular premium lead generation software solution. You can use OptinMonster to add attractive customizable pop-ups to your site, that suit your website's look and will appeal to your target audience. Once setup, OptinMonster will automatically collect any emails shared by your site visitors, and send them to your email provider. By using an OptinMonster pop-up you can increase your mailing list, and keep in contact with potential future customers.
Social Media
Social media is another key way to engage with your target market and promote your work. Adding follow buttons to your WordPress website will help build your following on social media, and help create a community of people who are interested in your writing.
Jetpack has a Social Media Icons module that will enable you to quickly add social media follow icons to your sidebar or other widget areas. These will enable your site visitors to immediately find and follow you on social media. As with your mailing list, you can then advertise your books to this social audience.
Final Thoughts on Creating an Author Website with WordPress
Take your time to create a stunning and functional WordPress website that represents you and can sell your work. By incorporating all the features and strategies mentioned in this article, once your website is completed, you should be more than ready to connect with your audience, promote your work, and start selling your books.
Have we missed any features that you think should have been included? Please share your thoughts in the comments below…