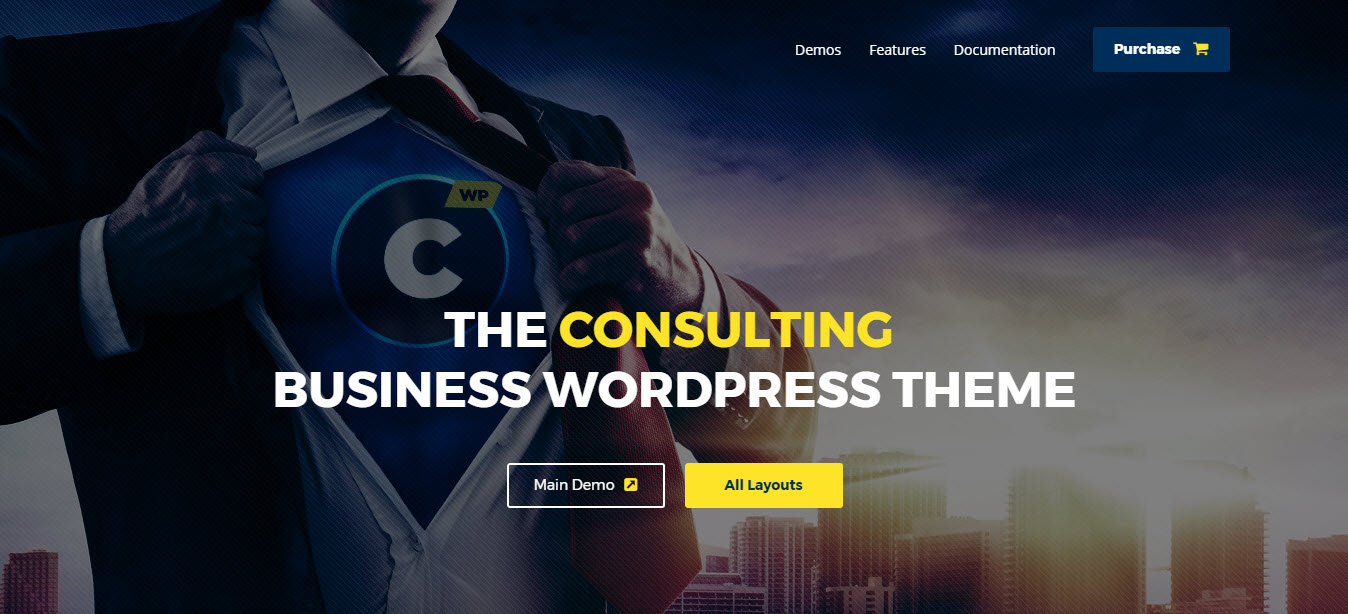 If you are just starting off in the world of consultancy, creating your own website can be a daunting task. Your consultancy website should represent you and your brand, impress visitors and win you clients. So what should you include in your WordPress website to help your business reach the top of its game?
In this article, we consider what elements you need when building a website for consultants with WordPress. We will discuss choosing a theme, and look at the different features and functionalities a consultancy site shouldn't be without.
Choose a Consulting Theme
Portraying the 'right' image is important in the consultancy businesses. You need your clients to perceive you as an authority in your field if they are going to pay for your services. A consulting website needs a professional and sophisticated layout, style, and feel, so the theme you choose is extremely important.
Built-for-purpose Themes
For the majority of consultancy businesses, a built-for-purpose WordPress consultancy theme is a great option. There are numerous business themes available that include all the features a consultancy website needs. They are quick to setup and easy to customize if necessary.
Purpose built consultancy themes also look the part, using a professional layout, color scheme, selection of fonts, and much more. Ultimately they provide an impressive user experience, a crucial factor when trying to win business.
Multipurpose Themes
If you are a web designer, or have experience of creating websites, then you may want to design your own WordPress consultancy website. Divi from Elegant Themes is a multipurpose theme that allows you to create a totally unique site. Customize every element, and design your website in the layout and style that works best for your business.
Features of a Website for Consultants
Once you have chosen your theme, it is time to set up your website. But what elements make up a successful website for consultants? Let's find out…
Promote the Services You Offer

A services page or section is key to an effective consultancy website. Explain what you are offering and, importantly, how these services will benefit your clients business. Make sure your services page is clear, well laid out, and the text is to the point so readers can easily understand what they will be getting from you.
Share Case Studies or Projects You Have Consulted On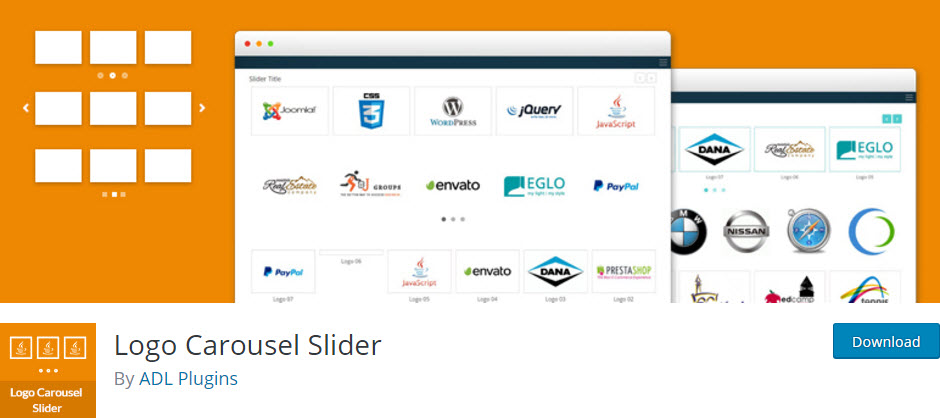 Potential clients want to see that you have experience and are successful at what you do. They need to trust your judgment and buy into the idea that you can improve their business. Sharing case studies or projects you have worked on, on your WordPress website, is a great way to demonstrate your expertise.
A popular trend is to display the logos of well-known companies you have worked for. This will help portray you as an expert in your industry and help to impress your clients. Logo Carousel Slider is a free WordPress plugin that will allow you to add images of your client's logos in a slider format to any page or post on your site.
Create an Engaging About Page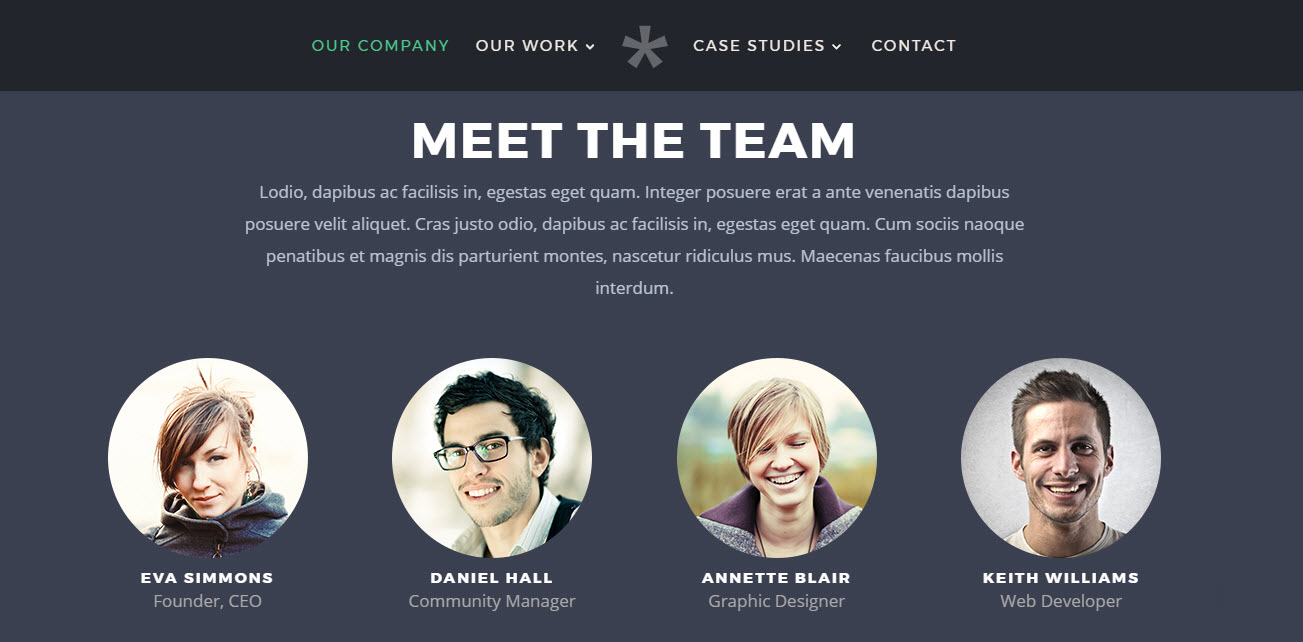 With any consultancy service, to get new business it is critical that your clients feel they can relate to you on a business level. The About page is where clients will come to find out about your business, your ethos, and you as a person.
The About page is often the first time your clients will get to 'meet you', or at least get a feeling for you. A great way of engaging with your audience and making a lasting impression is to put up photos of yourself and your team.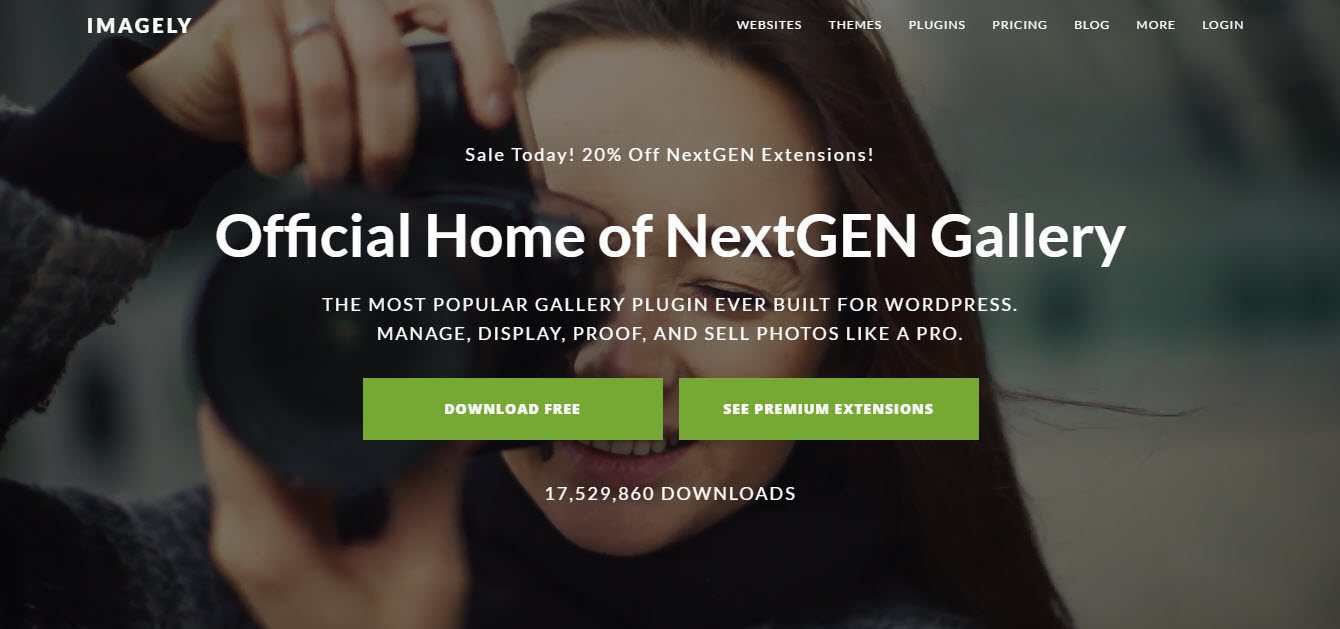 NextGEN Gallery is a free and premium WordPress plugin. However, for a simple gallery on an About page, the free version would be more than suitable. NextGEN is one of the oldest and most popular gallery plugins available and it is a great option for those wanting to add photos and other images to a consultancy website.
Add a Detailed Contact Page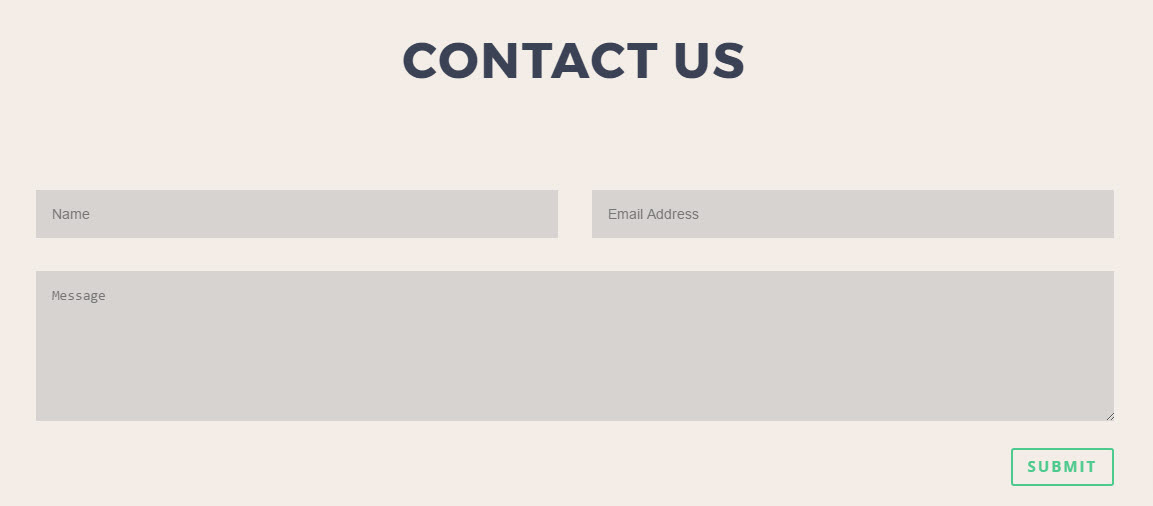 A contact page is a significant page for most websites, but especially so for a consultancy website. Add a contact form, email address, address, office opening times, and map, as well as any other important or helpful information that clients may need to make contact with you.
Use Clear Calls to Action
When creating a website for consultants, clear calls to action are vital. Your website is there to promote your services and bring in new clients, so making it as easy as possible for clients to contact you is a must.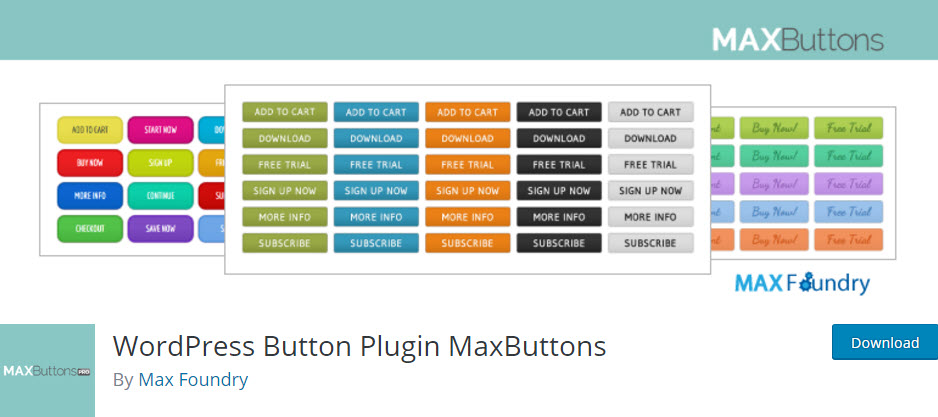 Adding stunning 'Contact Us' buttons, that link to a contact form or landing page, can encourage potential clients to get in contact. MaxButtons is a popular and free WordPress plugin that provides an assortment of beautiful and eye-catching buttons. With this plugin you are sure to find a selection of suitable call to action buttons that best fit your site's style and design.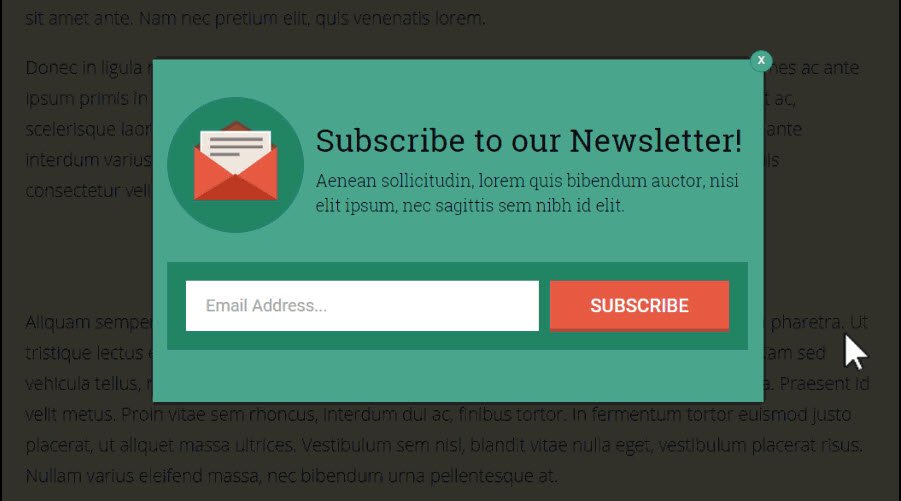 Using pop-ups on your WordPress consultancy site can also be an effective way to generate leads. Thrive Leads is a premium plugin that will help you to add stunning opt-in forms to your website. Customize the design of the pop-ups to match your branding, and select when and where you would like the pop-ups to appear.
Create a Successful Landing Page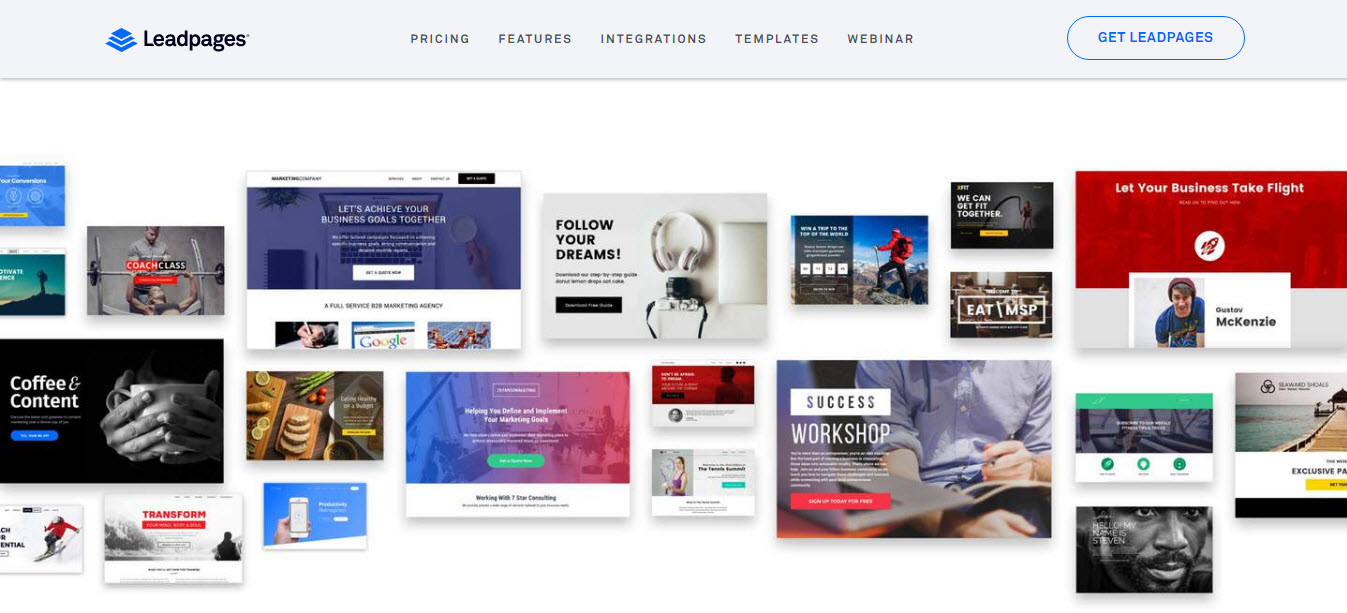 Landing pages can be very successful at capturing leads and turning site visitors into clients. The aim of a landing page is to help a website convert against its goals. For consultancy websites, the main goal should be to collect emails or contact numbers of potential clients. Once this is achieved, you can then further promote your services and turn these interested parties into paying customers.
Leadpages is a premium WordPress product, that will enable you to create attractive landing pages that convert. Choose from 350 highly optimized templates, all that can be customized to match your site's needs. A well-designed landing page will increase your site's results and help win you business, so the type of landing page you display on your consultancy site if worth careful consideration.
Final Thoughts on Building a Website for Consultants
As a consultant, your website is one of your most important assets. If you are not confident creating your own website, or if you don't think your final product is up to scratch, then don't hesitate in contacting a web designer who can create the site for you. An experienced web designer will be able to produce a high-quality website that will truly represent you and your business.
What elements do you think a top level website for consultants should include? Please share your thoughts in the comments below…