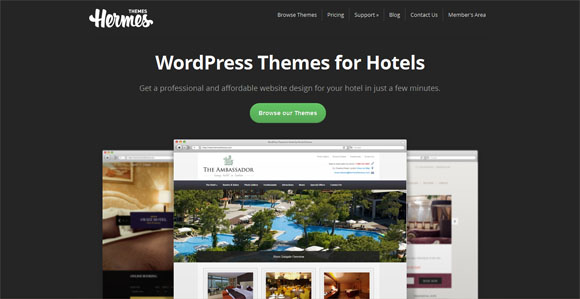 Hermes Themes is a brand new WordPress themes shop that specialise in creating premium WordPress themes for hotels. The niche theme shop is focusing on developing modern, professional and user friendly WordPress themes for hotels, guest houses, hostels, inns, B&Bs, resorts and other small and medium sized businesses in the hospitality industry.
Dumitru Brinzan is the founder and lead developer of Hermes Themes. Dumitru has over 7 years of experience in the hotel / travel industry and a wealth of experience with WordPress. He is also the co-founder and developer at WPZOOM who have been creating beautiful, high quality premium WordPress themes since 2008, so you can be sure the new themes from Hermes Themes will be of the same high standard.
Hermes Themes have launched with three great looking, modern hotel WordPress themes: The Ambassador, Palazio Theme, and Royal Chateau. All the themes feature mobile friendly responsive layouts, fast loading speeds and easy customisation options. They don't come packed with thousands of theme options and bloated code that can slow a website down. So that's a good thing.
The Ambassador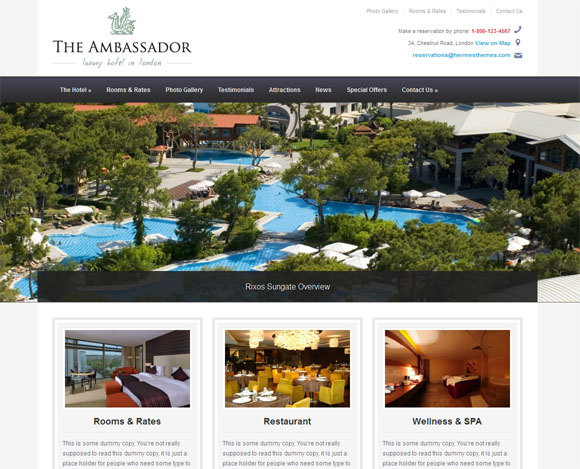 Palazio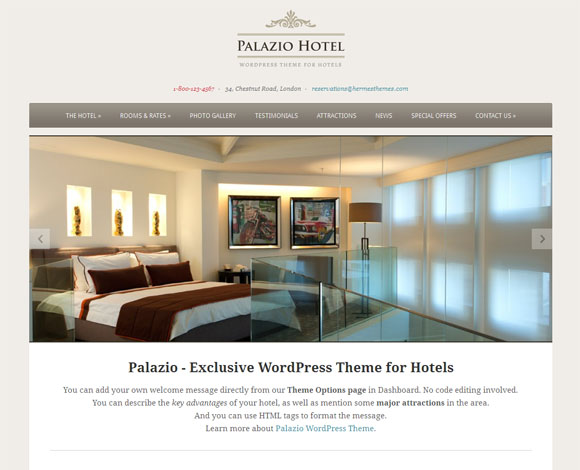 Royal Chateau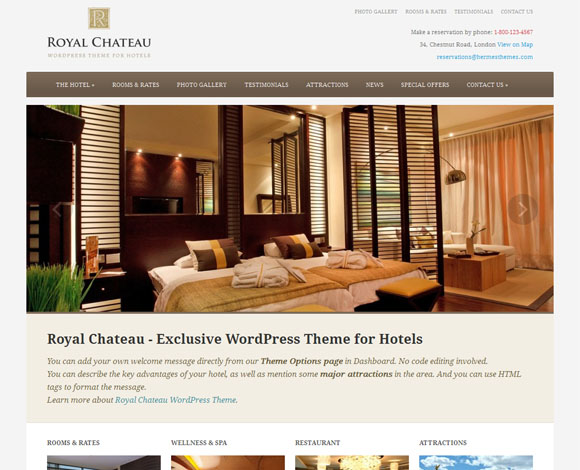 License and Pricing
Hermes Themes are released under the GPL (GNU general public license). The themes are priced at $199 each which includes one year of technical support and theme updates. While $199 might seem rather pricy compared to other premium WordPress themes, it's actually very reasonable when compared to the alternatives of a custom hotel website design or other proprietary solutions for hotel websites which can costs thousands of dollars a year.
Have a look at the live demos and all the themes features at Hermes Themes.
What do you think about Hermes Themes? Let us know in the comments below.