Gavick Pro is a theme development studio based in Poland that creates professional quality templates and extensions for Joomla as well as premium themes for WordPress. Gavick Pro was established in 2007 and focused on Joomla product development for 5 years before venturing into the WordPress CMS in August 2012 with the launch of a WordPress themes club.
Joomla Developers Struggling With the WordPress Economy
Like many of the other Joomla theme shops trying to break into the WordPress themes market they have found it challenging to gain much traction or success selling their WordPress themes to WordPress users. I would suggest this is because Joomla developers are trying to sell WordPress themes in the same manner they sell Joomla templates. Most Joomla theme shops sell their templates by a subscription / membership model, do not offer single theme purchase options, and have restrictive licenses for limited domains. This is quite a contrast to most specialist WordPress theme shops which typically offer single theme purchase options (as well as club options from many), unlimited updates and support, and 100% GPL licensing and the associated freedoms it provides.
I think the club subscription only model used by these Joomla+WordPress theme shops is the main reason they are not attracting that many WordPress buyers. While the club membership subscription option may appeal to Joomla web developers and designers, most WordPress users are individuals managing their own website and are just looking for a good value, single theme for their site.
The Joomla and WordPress ecosystems are quite different with very different users. I wonder if most Joomla developers have failed to really understand the WordPress community, what WordPress users want, and how the commercial WordPress themes economy works.
Adopting the GPL
Earlier this month Gavick Pro adopted the GPL license for their WordPress themes which is a positive move. However themes are only available by purchasing a membership package and they require you to 'register your final projects' in their system for some reason. Another eccentricity carried over from the Joomla commercial ecosystem?
Gavick Pro WordPress Themes
Gavick Pro currently has 8 good looking premium WordPress themes available in a range of styles including news and magazine, business, blogging, portfolio, and other niche application designs. They also offer the free GavernWP responsive WordPress theme. All the themes have mobile responsive designs and are built on the Gavern WP Framework which has an extensive options panel and powerful set of features.
Membership gives you access to all themes and prices start at €40 for 4 months membership, €65 for 12 months membership, or €99 for a package which allows you to "Stay with Us Forever" whatever that really means.
Below are a couple of the themes on offer at Gavick Pro.
Creative Theme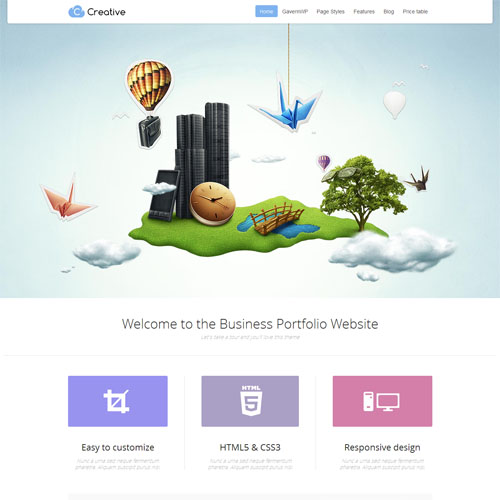 Fest Theme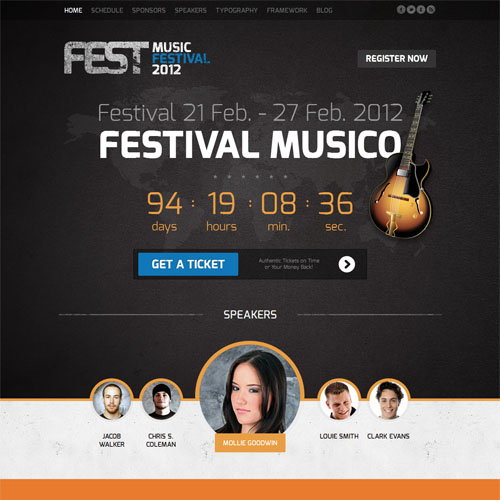 Magazine Theme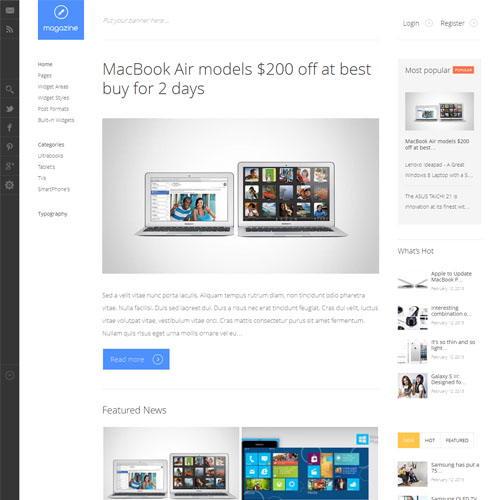 Game News Theme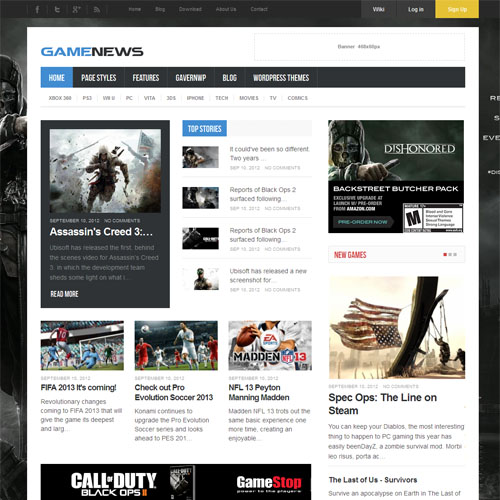 News Theme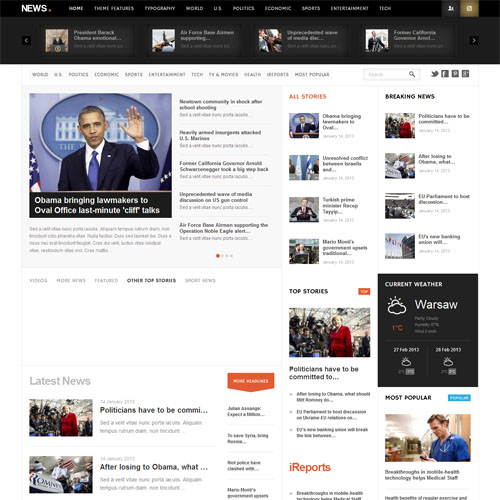 Start Up Theme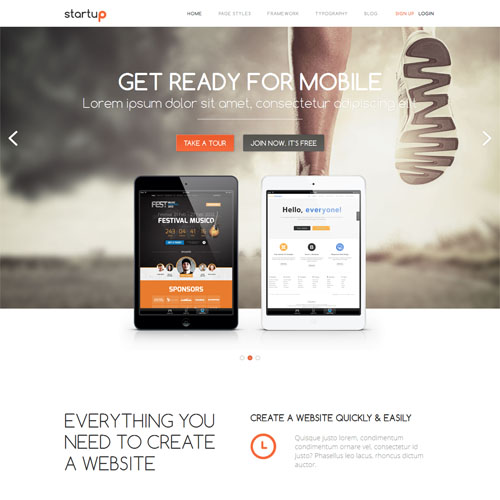 Have a look at all the WordPress themes from Gavick Pro here. Would you buy a WordPress theme from a 'Joomla template shop'? Or do you prefer to buy from a developer specialising is WordPress themes? Let us know what you think below.