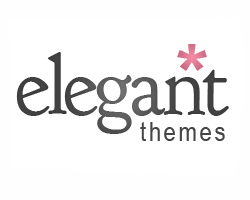 Elegant Themes have introduced a new "Lifetime Access" package to their premium WordPress theme club membership options. Lifetime Access to Elegant Themes is a one-time payment of $249 which gives you full access to their entire collection of current and future themes, complete access to every premium plugin, perpetual theme updates, premium technical support, and access to layered Photoshop files.
Elegant Themes currently have 81 premium themes (as of March 2013) and release 1-2 new themes each month. They've been in business since 2008, have more than 170,000 customers and are one of the biggest and most trusted premium WordPress theme companies around. You can be sure purchasing Lifetime Access at Elegant Themes is excellent value for money and will be a fantastic investment that gives you lots of great new premium WordPress themes (not to mention support and updates) for a long time to come.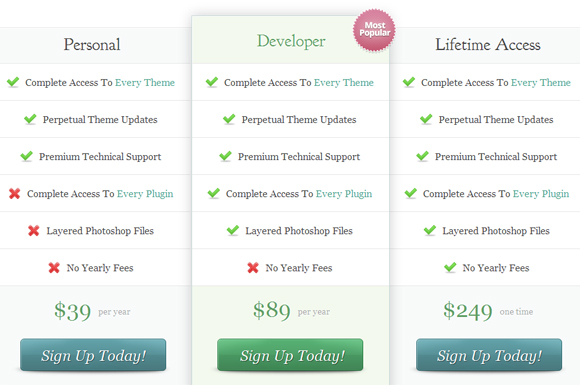 The one-off $249 payment for the Elegant Themes Lifetime Access package is one of the best premium WordPress theme club package deals around, but if thats a bit too pricy for you straight up they also have cheaper Personal and Developer membership options. The Personal option costs $39 per year and gives you access to every theme plus updates and support, while the Developer option is priced at $89 per year and includes the plugins and Photoshop files as well. You can always upgrade to Lifetime Access later on if you wish.
Have a look at all the premium WordPress themes and plugins from Elegant Themes here.

Elegant Themes create high quality, feature packed, and user friendly premium WordPress themes for various types of websites including: business, ecommerce, magazine, multimedia, portfolio, professional blogging and other niche applications