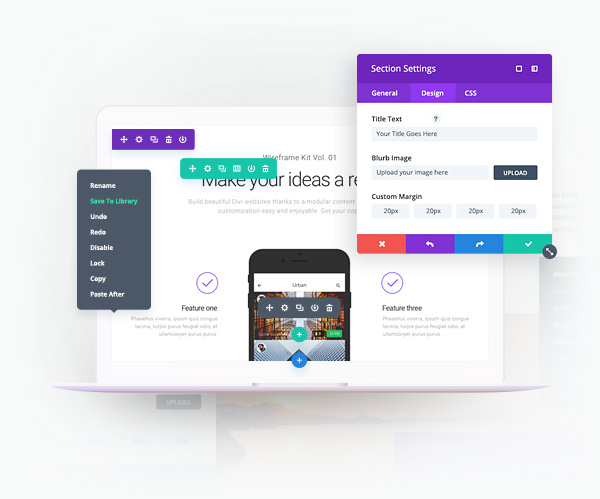 Elegant Themes have released Divi 3.0 – the largest update of their flagship premium WordPress theme to date.
Divi 3.0 isn't just an incremental update. The visual page builder has been totally reinvented with a completely new and improved visual interface that allows you to create and edit your pages on the front-end of your website. Check out what you can do with the new visual builder in the presentation video below.
Build Everything Visually
Divi 3.0 has a completely new visual interface that lets you make changes to your website… on your actual website. When you load the builder, you see your page exactly as if you were browsing your website normally, however everything is editable.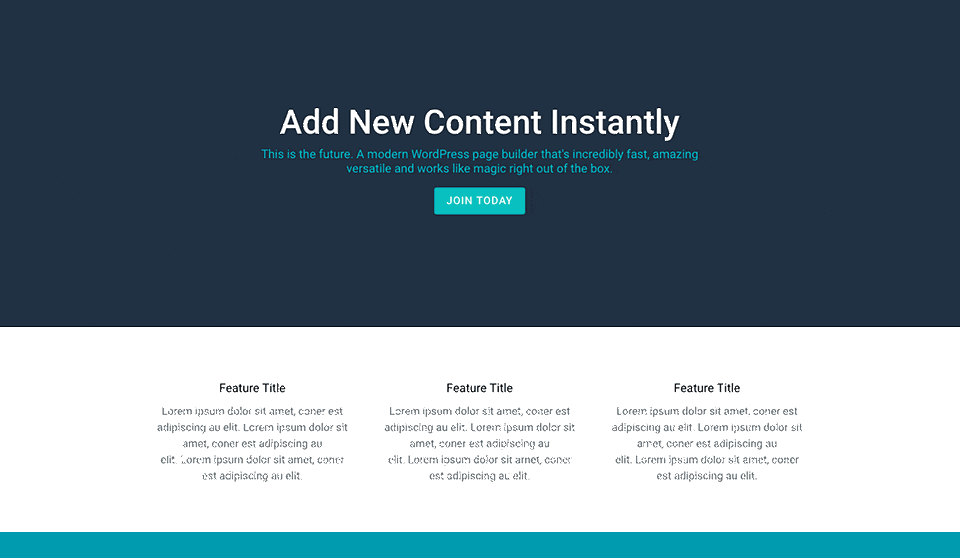 You can click into a paragraph and start typing. Click into any element and adjust its content, size, spacing, color and position. Highlight some text and adjust the fonts and styles. Add new content from any of Divi's 40+ content modules with drag and drop, adjust module settings, duplicate and delete content, save and load items from the library and see everything happen instantly.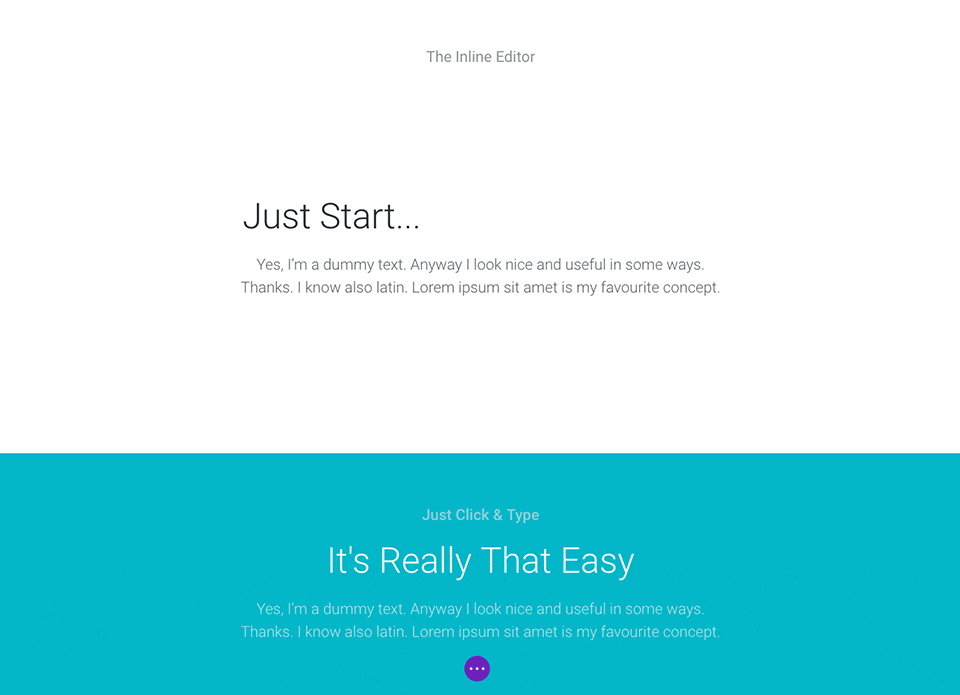 The new 3.0 visual builder also makes it easy to build beautiful mobile responsive websites. It comes with responsive design toggles that allow you to view your page on smartphone, tablet and desktop breakpoints and specify different setting values for each.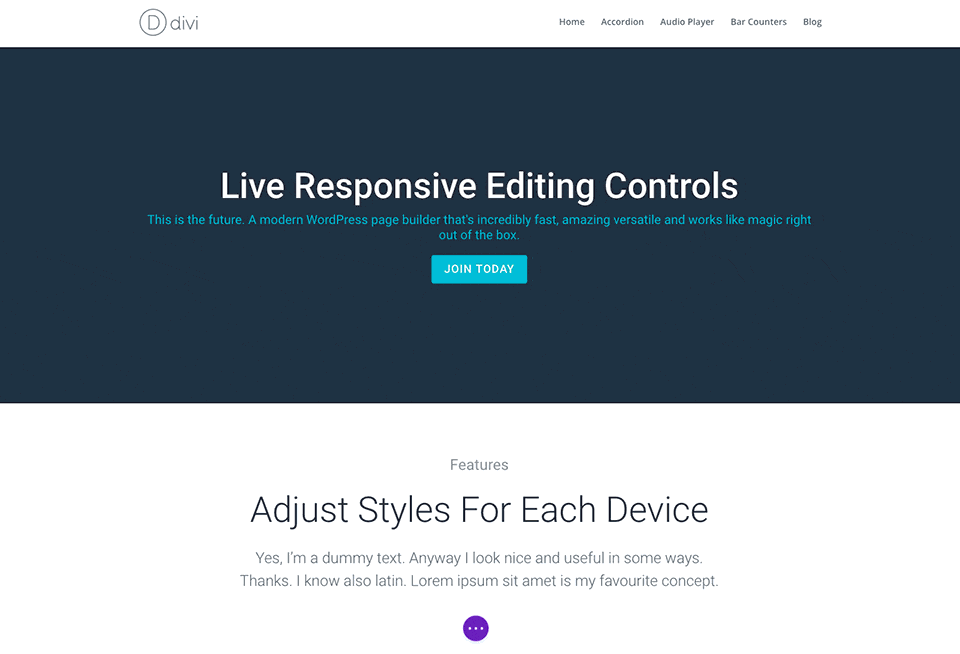 The Invisible Interface
With this latest version the goal was to create an "invisible interface" that gives you all the power without the clutter. When you first open the builder you might not even know its there. There are no floating sidebars, fixed headers, countless buttons or annoying grids and overlays. What you see is your actual website. However when you hover or click on any element everything you need to add, edit, control or customize it is right there.
You also have options to customize the interface. You can choose to have module controls appear inside a popup, or appear in a sidebar. You can adjust their size and position on the page as you like.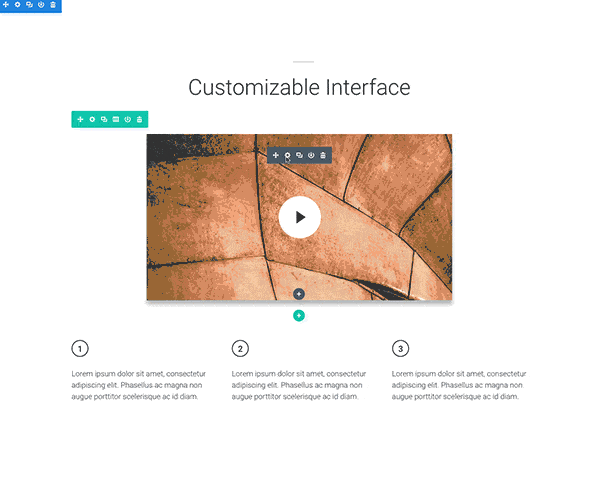 Built with React
Last year Matt Mullenweg (CEO of WordPress.com and WordPress cofounder) talked about the importance of JavaScript in the future of WordPress. This was highlighted by the WordPress.com team's release of Calypso – a totally new and modern WordPress interface built using React and Flux.
Inspired by WordPress's move to JavaScript the Elegant Themes team followed their lead to do the same thing with Divi. The visual builder of 3.0 is a completely new application built from the ground up using React and Flux – popular Javascript libraries by Facebook. The technology change has allowed them to take a huge leap forward, implement some really cool things and ensure Divi is well position for the future.
Fast – Observe Changes Instantly
Unlike most other front-end editors that can be slow and clunky – Divi is incredibly fast. When you make a change in the new visual builder your page is updated instantly. This is because the building takes place in your browser, not on your server. There are no page refreshes, little to no ajax loading bars and no need to "preview" your changes before everything happens in real time on your page. It makes the whole design more intuitive, easier and all the more fun.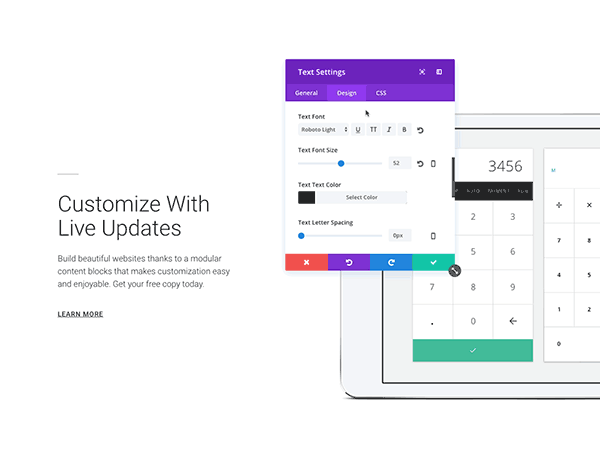 Divi 3.0
Divi 3.0 is fantastic. The beautiful and powerful new visual builder allows you easily build everything visually right on the front end of your website. Add content, customize the design, type directly on the page, drag an element and watch it move. Everything happens instantly right before your eyes. It provides a true front end editing experience.
Try Divi 3.0 for yourself. Elegant Themes have a demo so you can take it for a free test drive before you buy. An Elegant Themes membership is very reasonable priced and gives you full access to Divi and their other premium WordPress themes.
To celebrate the release of Divi 3.0 Elegant Themes are offering a big 20% off discount on account upgrades and new memberships. This offer is only available for a limited time, so don't miss out! Sign up for an Elegant Themes membership.
Readers Rating

Rated 4.5 stars




4.5

/ 5 (

Reviewers

)

Outstanding
---