7Theme is a new premium WordPress themes shop that launched in May 2013. They currently have 20 WordPress themes catering for corporate / business, portfolio, creative, photography, restaurant, and real estate websites.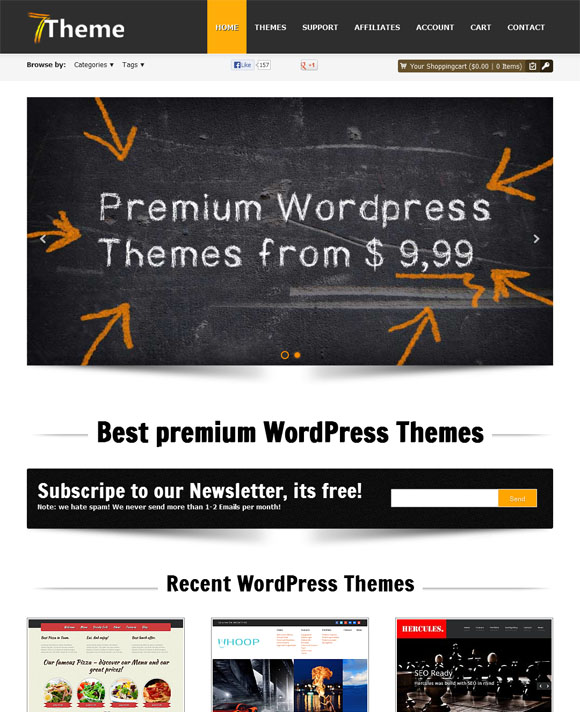 Unfortunately there's very little detail about 7theme on the site. They don't have a blog section, it's littered with spelling mistakes and poor English grammar, it's not obvious who actually owns and runs 7Theme, and there's no information about their history or what their all about. I don't know about you but I reckon a faceless shop like that doesn't inspire much confidence in potential customers looking to buy a theme (hint hint 7Theme).
So I contacted 7Theme to try and find out a little bit more about them. Emily a developer for 7Theme got back to me and explained that 7Theme is a team of 6 people with 5 WordPress professionals and 1 admin person based in Italy and Germany. They've been working with WordPress since 2006 and have completed about 270 custom WordPress projects. The 7Theme premium WordPress theme store was actually founded in July 2012 and opened for business in May 2013.
7Theme Themes
The themes actually look pretty nice and appear to have all the features, functionality and customisation options users expect in a premium theme. It seems all the themes run on a framework as it's stated on their site that "in the last three years we´ve developed a great WordPress Themes Framework, easy to handle, but powerful and brand free". All their WordPress themes, both commercial and free, are licensed under the GNU general public license which is good to see.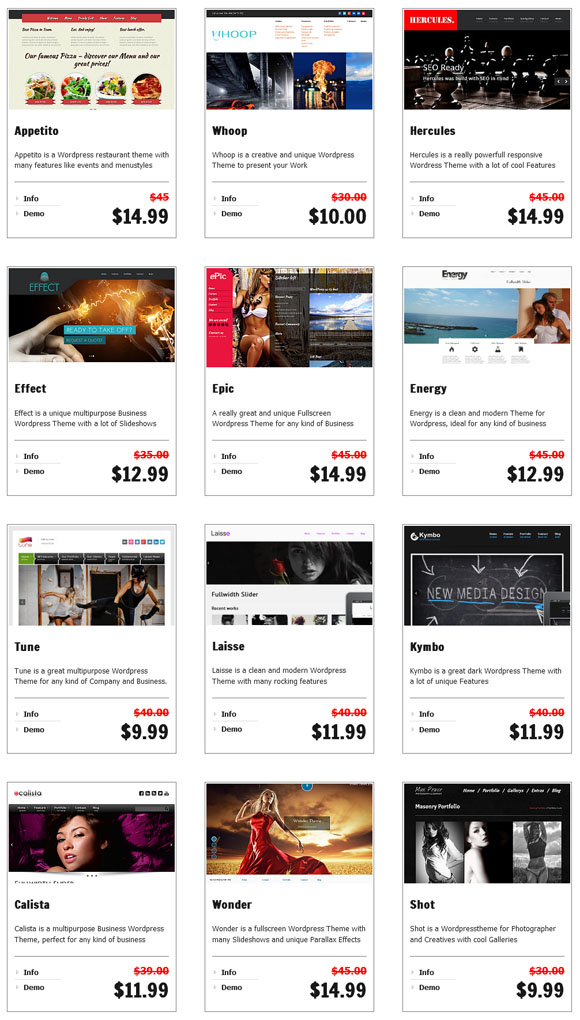 Prices
The prices of the themes are very reasonable starting from only $9.99 up to $45 each. They're currently having a BIG SALE and those already cheap prices have been severely reduced.
Check out all their premium WordPress themes and features at 7Theme.net