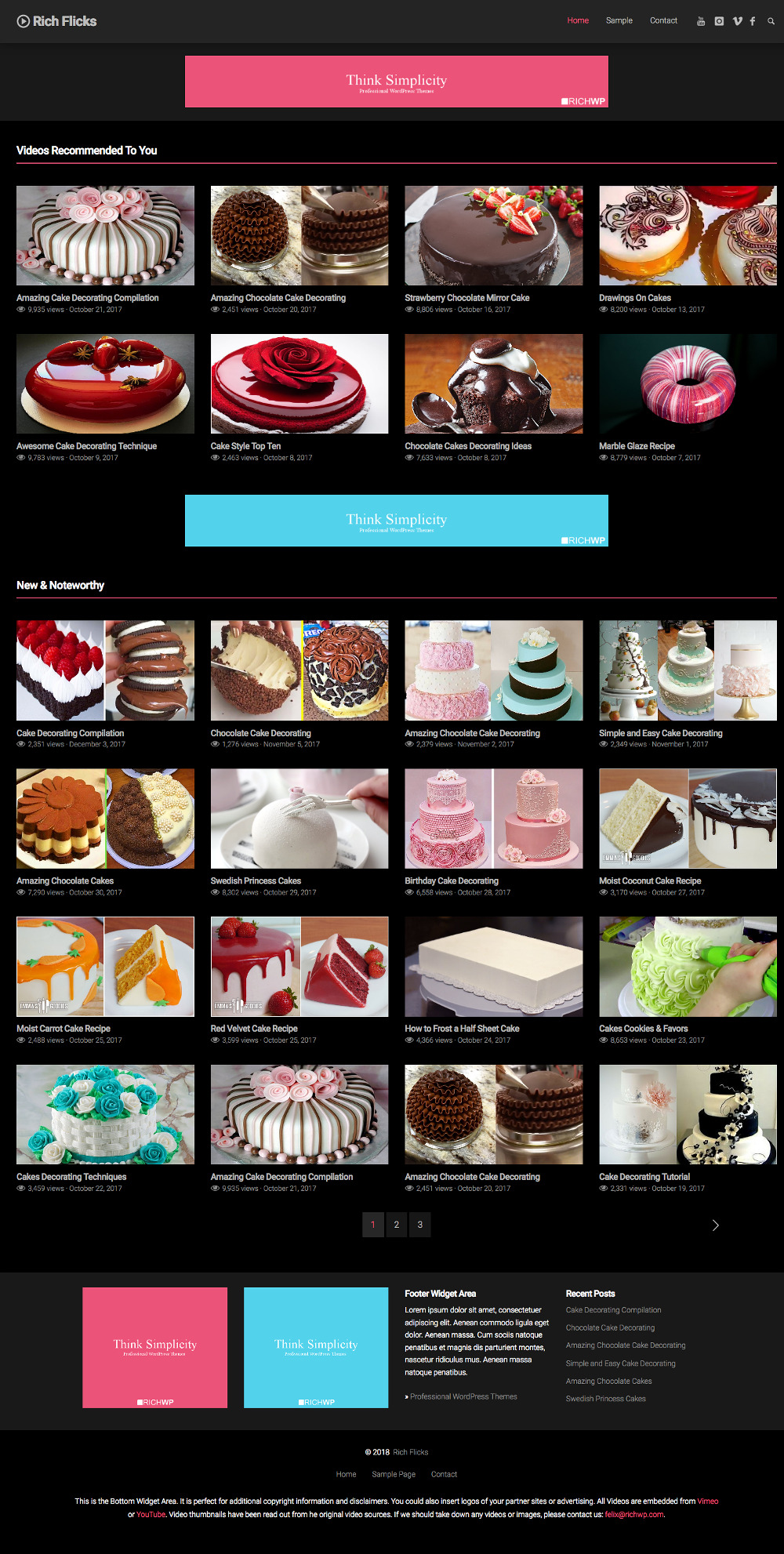 If you are thinking about establishing a new or revamping an existing video site, the stella performance and sleek design of the Rich Flicks WordPress Video Theme by RichWP will certainly impress you.
No matter if you are embedding or self-hosting your video content, this theme has been created with huge audiences in mind. There are no unnecessary option panels, shortcodes or anything else that gets in the way of presenting your content the best it can be.
By optimizing the layout to present a large amount of content on the front page, the archive and posts-lists all the way to the related video sections, visitors will be encouraged to stay on the site and increase your page views. Choosing to go the mobile friendly route and eliminating the sidebar completely, removes distractions and adds further focus on the important parts of your video website.
To monetize your outreach, several widget areas have strategically been placed throughout the theme to cater to your advertising needs. Other in-video advertising solutions or video subscription models can be added via third party plugins.
It is needless to say, that the Rich Flicks WordPress Video Theme is Gutenberg and Jetpack ready, WooCommerce compatible and fully responsive to look the best on smartphones, tablets and desktops in the same time. You can upload your own logo and site-icon and change the lead colors (pink in the demo) to make this theme your own.
Get ready to be impressed, check the demo. Get the Rich Flicks theme to build your WordPress based video site network, now.
Embedded & Self-Hosted Video Support
Fast Performing & SEO Optimized Code
Various Widget Areas for Advertising
Demo Content Included
Mobile Responsiveness
Easy Logo Integration
Easy Color Customization
WooCommerce Ready
Gutenberg / Jetpack Ready
Social Icons (see primary navigation)
Translation Ready