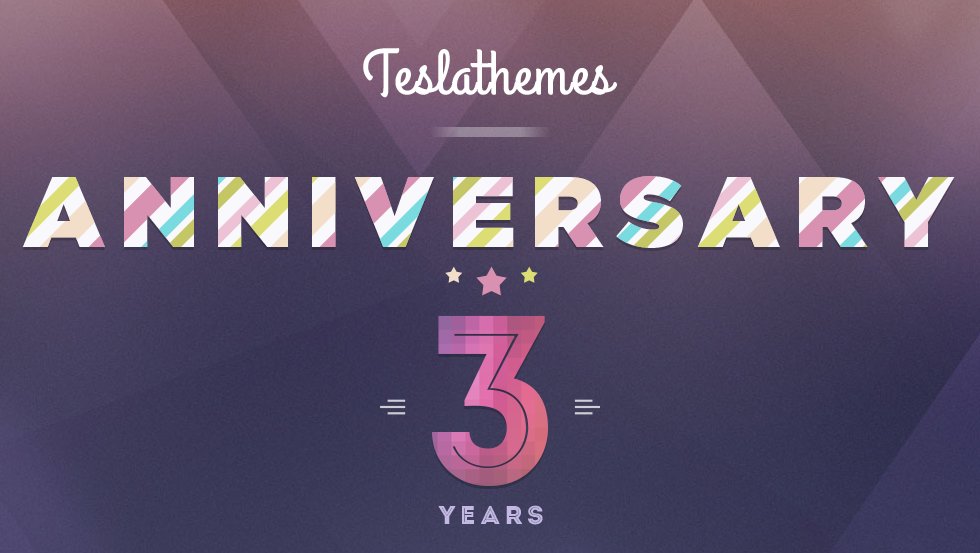 Tesla Themes are celebrating their 3rd anniversary in business with a massive 50% discount on all their premium WordPress themes and subscription plans.
To get the 50% discount use the coupon code 'TESLATHEMES3'. The discount is valid till 1 June, 2016.
They're also running a massive giveaway with prizes of WordPress themes, plugins, tools and hosting. You can see all the details and enter the giveaway here.
Tesla Themes have really worked hard in their first 3 years of business to build a high quality and sustainable WordPress theme shop. Since their launch on 25th of May 2013 they've released 57 premium WordPress themes and have 18,038 customers. That's certainly an impressive achievement in an increasingly competitive and saturated WordPress theme marketplace.
We'd like to congratulate Tesla Themes of their 3rd anniversary and wish them all the best for their next 3 years in business.
You can get 50% off all Tesla premium WordPress themes and enter their giveaway at TeslaThemes.com