Long Form Storybuilder is a new WordPress plugin from Press75 that allows you to create beautifully unique, feature rich and interactive long form stories in your WordPress website.
With the Long Form Storybuilder plugin activated you have the option to create long form story content in your posts or pages using an intuitive content builder. The plugin uses the WordPress Customizer options panel for a familiar interface that's easy to navigate.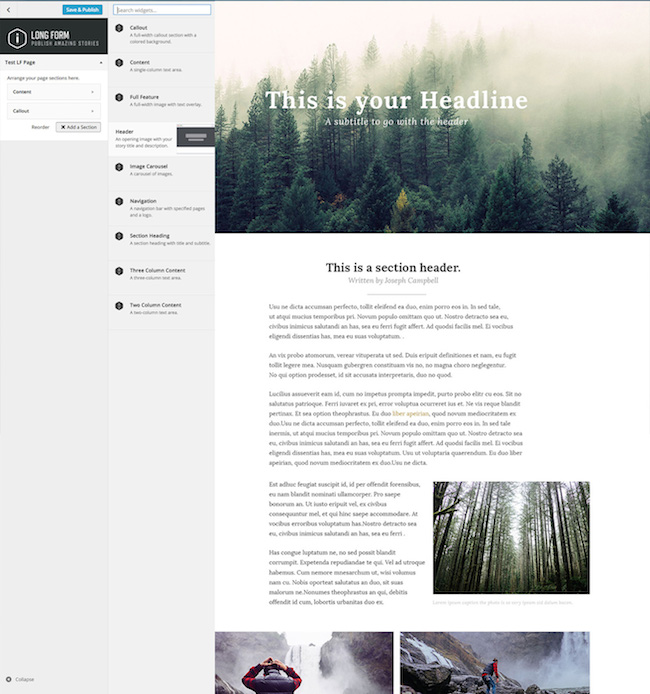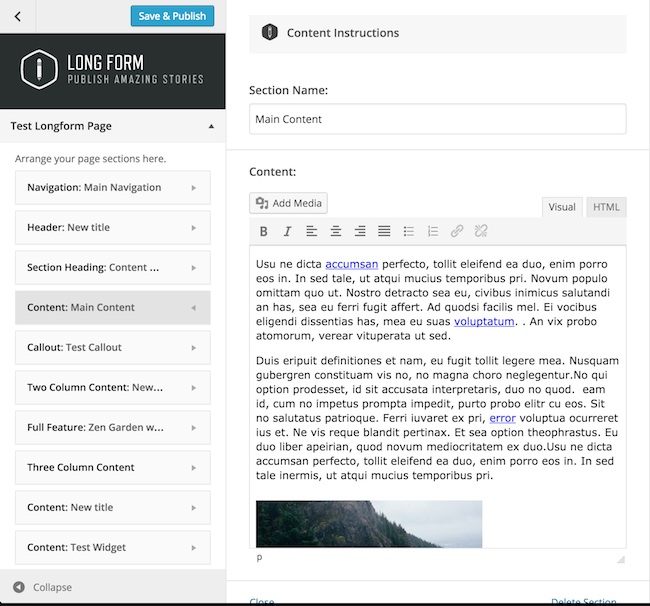 The current beta version of the plugin allows you set primary and secondary colors, choose from a variety of font combinations, add text, add images, and structure unique layouts for your content. It lets you to create any of the following sections within your long form story:
Header: An opening image with your story title and description
Callout: A full-width section with a colored background or image background
Content: A single-column text area with full wysiwyg editor
Full Feature: A full-width image with text overlay
Navigation: A navigation bar with specified pages and a logo. Allows you to use WordPress menus or custom menus
Section Heading: A section heading with title and subtitle
Two Column Content: A two-column content text area
Three Column Content: A three-column content text area
More panel options and section layouts will be available in the future versions of the plugin.
The Long Form Storybuilder plugin is available to download for free in the WordPress.org plugins directory.