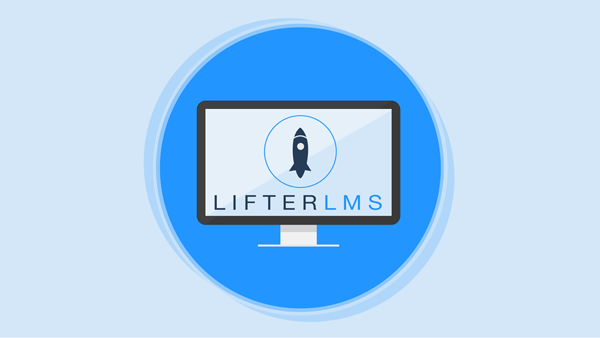 LifterLMS is a learning management system plugin for WordPress that allows you to create, sell and protect your online courses. With the LifterLMS plugin you can easily build a professional and engaging LMS (learning management system) website with WordPress and generate passive income from your knowledge and areas of expertise.
The LifterLMS plugin will work will any well coded WordPress theme and enable you to create online courses and lessons, manage membership access, collect payments, engage with students, automatically reward and email students, offer promotions / discount coupons, and more.
LifterLMS Features
Lifter LMS is a complete learning management system solution for WordPress that includes all the features and functionality you would need to build a professional e-learning website. It's usable "out of the box" with everything you need to create courses, engage with students, build membership packages, accept payments and more. It's also powerful in its ability to be customized to meet the specific needs of each user.
LifterLMS has four core components: the learning management system functionality, engagement, e-commerce, and membership features.

Learning Management System Features
Courses – create an unlimited number of courses, modules, and lessons with drag and drop capabilities
Organization – ability to organizing lessons in completable, trackable modules
Drip Content – ability to drip content in a cadence that makes sense for your course. You can drip-feed your course content based on specific dates, days since sign up, or user completion of courses or lessons
Student Reminders – students can be reminded to come back when they drop off or haven't been back in a while
Student Analytics – to give you actionable insights on how your students are performing
Student Profiles – customizable student profile pages so students never login to the WordPress backend
Multimedia Support – lessons can be video, audio, text-based, or any combination
Download Content – you can add any kind of supplementary material for students to download and interact with
Discussion Areas – students get custom built-in group discussions areas as well as private student to teacher discussion areas
Quizzes – you can add multiple-choice quizzes to your courses to test progress, and grading is easy with automatic grading and grade weighting
Prerequisites – you can set advanced prerequisites so you can control forward progress based on student completions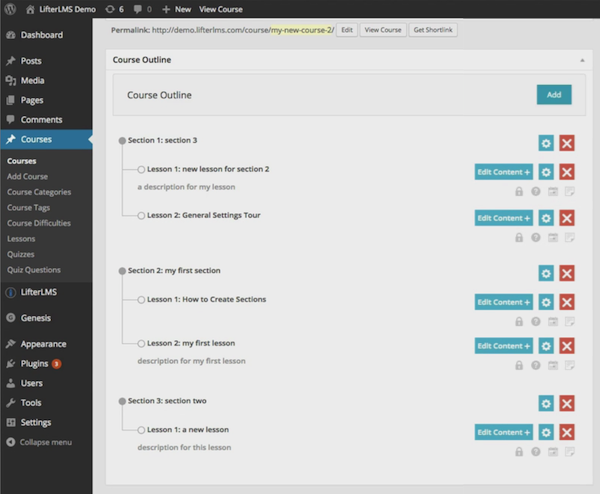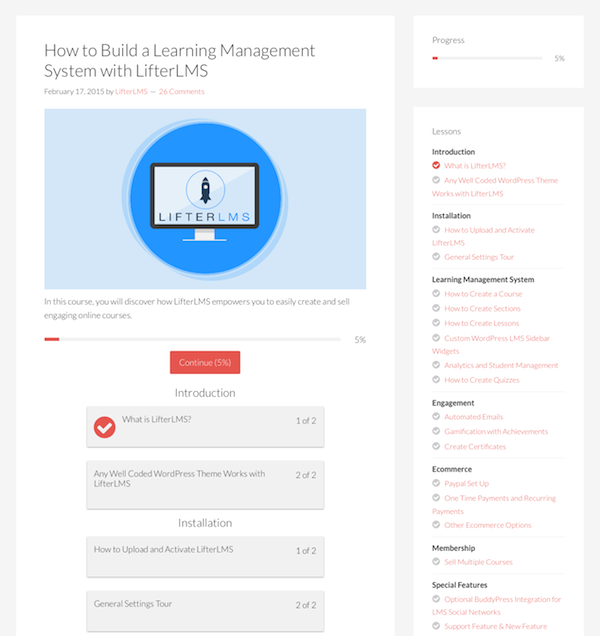 Engagement Features
Gamificaiton – award badges, certificates or other rewards when students complete a section, lesson, or the entire course
Triggers – automatically send emails to students based on actions they take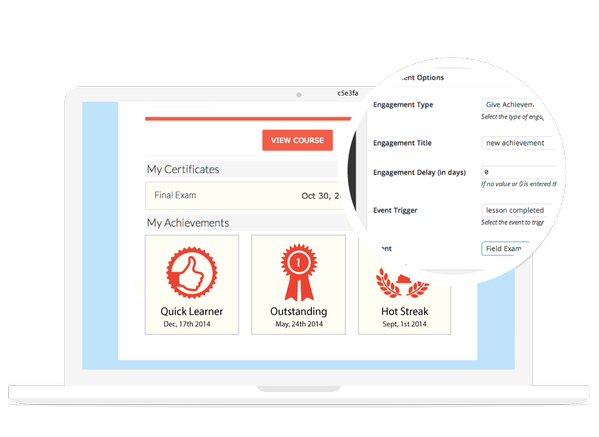 Ecommerce Features
Pre-built Shopping Cart Functionality – designed specifically for the needs of teaching online
PayPal payment support
WooCommerce Support – WooCommerce support is integrated if you prefer to use a third party shopping cart like WooCommerce
Stripe Support – option Stripe extension is available design specifically for the needs of selling courses and/or memberships
Coupons and Promotions – integrated coupon management system
Analytics – track orders, issue refunds, and more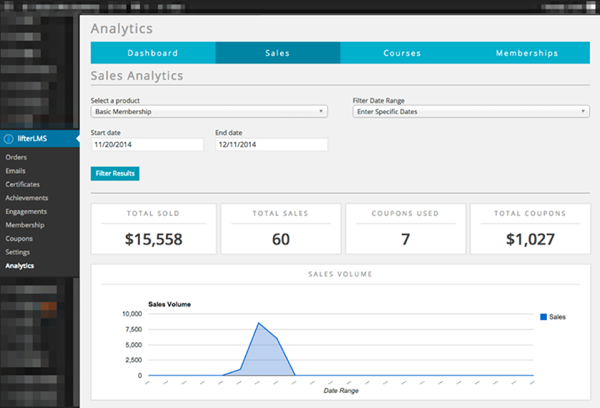 Membership Features
Create an unlimited number of membership levels to protect your content
Easily customize access to course materials based on membership levels or past purchases
Roles – assign roles like teachers, teacher's assistants, tutors, and students and customize the type of content and website access that each role has
Multiple Courses – use the membership functionality to sell multiple courses at a time
Custom Membership Pages – students have custom, personal profile pages to keep track of all their activity and accomplishments. They never have to log into the WordPress dashboard
LifterLMS Integration
While Lifter LMS is a complete learning management system package "out-of-the-box" it also integrates with the following plugins and services:
PayPal
InfusionSoft
Stripe
bbPress
BuddyPress
WooCommerce
Pricing
Lifter LMS is available in two pricing plans:
Personal: $149
Developer: $399
If you think the LifterLMS WordPress plugin could be the solution for you, they offer a 30-day money back guarantee so you can start a risk free trial.
Conclusion
Lifter LMS is a robust and powerful LMS solution for WordPress. If you're a real DIYer and know what you're doing with WordPress it is possible to build a LMS site by combining a variety of different free and/or premium plugins together for all the required features and functionality. However the beauty of LifterLMS is everything you need is brought together in the one comprehensive plugin so you can easily create a rock solid and professional learning website. You wont need to buy any other plugins to run your LMS website.
If you need to create an online learning website and sell your courses you should definitely give this plugin a try. With online course and lesson building, quizzes, analytics, grading, built-in ecommerce tools, gamification, membership features, and more, LifterLMS is a comprehensive LMS plugin with all the functionality you should need.
LifterLMS is a solid, feature rich and easy to use WordPress plugin with everything you need to deliver and sell online courses, making it a highly recommended product.