If you're looking to turn your WordPress website into an online store, then installing an eCommerce plugin is your quickest and easiest option. Although there are numerous eCommerce WordPress plugins available, if you are want to create a truly successful eCommerce website, that has the functionality to grow with your business, you should consider using WooCommerce.
In this article, we look at the different features your eCommerce store will need and how WooCommerce can help you implement them. From choosing an eCommerce theme, adding products and selecting payment gateways, to promoting and advertising your products, this article has it covered.
Why Use WooCommerce on Your WordPress Website
WooCommerce, now run by Automattic, is the most popular and widely recommended eCommerce plugin currently available. And there is a reason for this. WooCommerce has extensive features, catering for the needs of eCommerce store owners, their businesses, and their customers.
Choose from one of the hundreds of eCommerce themes they offer, select the payment gateways that best suit your audience, and easily manage your inventory behind the scenes. Importantly, advanced extensions can be added to the core WooCommerce plugin. So whatever features and functionality your site needs, you can quickly enable the upgrades.
Core Features of WooCommerce
WooCommerce is an open source platform, giving you the option of modifying and customizing and every aspect of your WordPress website. The core WooCommerce plugin is free to install and use. So let's have a look at a few of the key features WooCommerce offers that are crucial if you are looking to create a successful eCommerce store…
Themes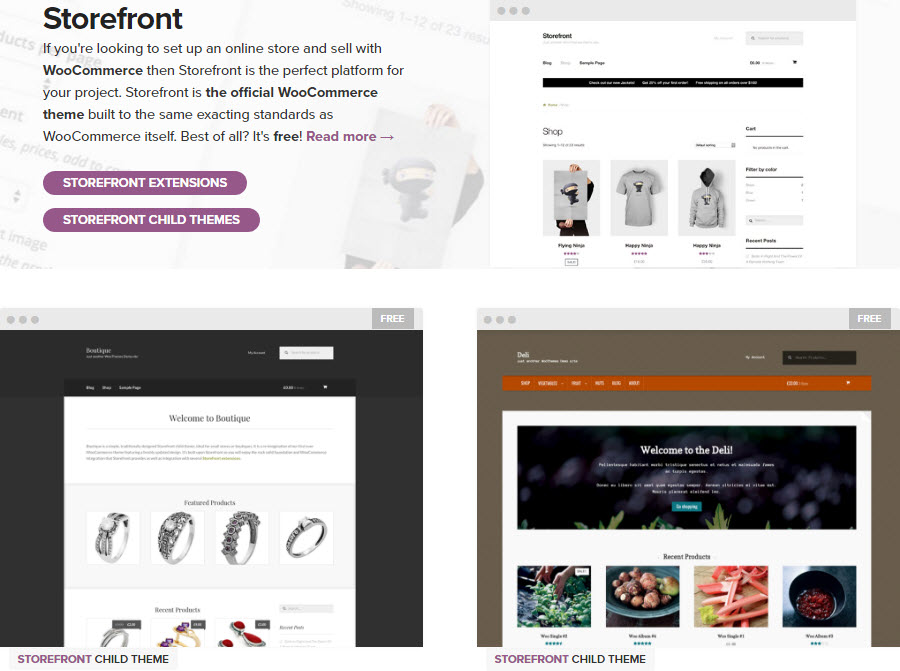 WooCommerce is designed to work with WordPress themes. It can be used with WordPress's default themes, as well as many other popular premium themes that have been built to integrate with WooCommerce.
WooCommerce also provides their own official free theme, 'Storefront'. This theme covers all the basics, has numerous premium child themes to choose from, and is a perfect platform for those just starting off with WooCommerce. However there are plenty of fantastic WooCommerce themes available.
Products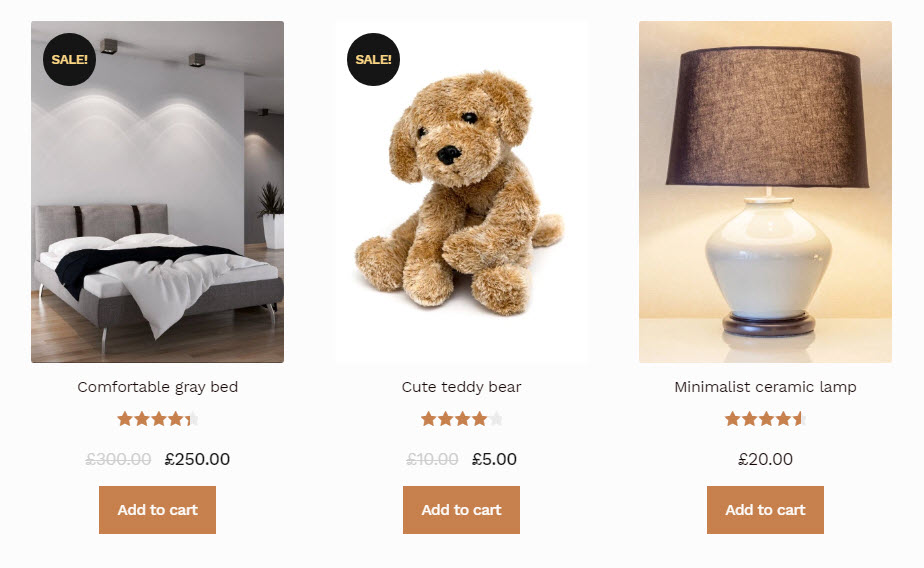 WooCommerce allows you to add as many products as you would like to sell on your WordPress website. Embed product images into individual product pages and complete with a buy button that takes customers straight to check out. Add extra information to your product pages, like color, size, and FAQ (frequently asked questions). The more details your customers have on a product the more likely they will be to make a purchase.
When adding images of your products to your eCommerce store, make sure they are high-quality. Display a variety of pictures, photographing products at multiple angles. Pictures are all customers have to go on, so you need to try and sell your merchandise through your images.
Shopping Cart and Checkout

WooCommerce will add a full blown shopping cart and checkout process to your site. You can sell physical or digital products, as well as create a revenue for your site through affiliate links. You can also purchase WooCommerce extensions to enable bookings or subscriptions on your site.
Payment Gateways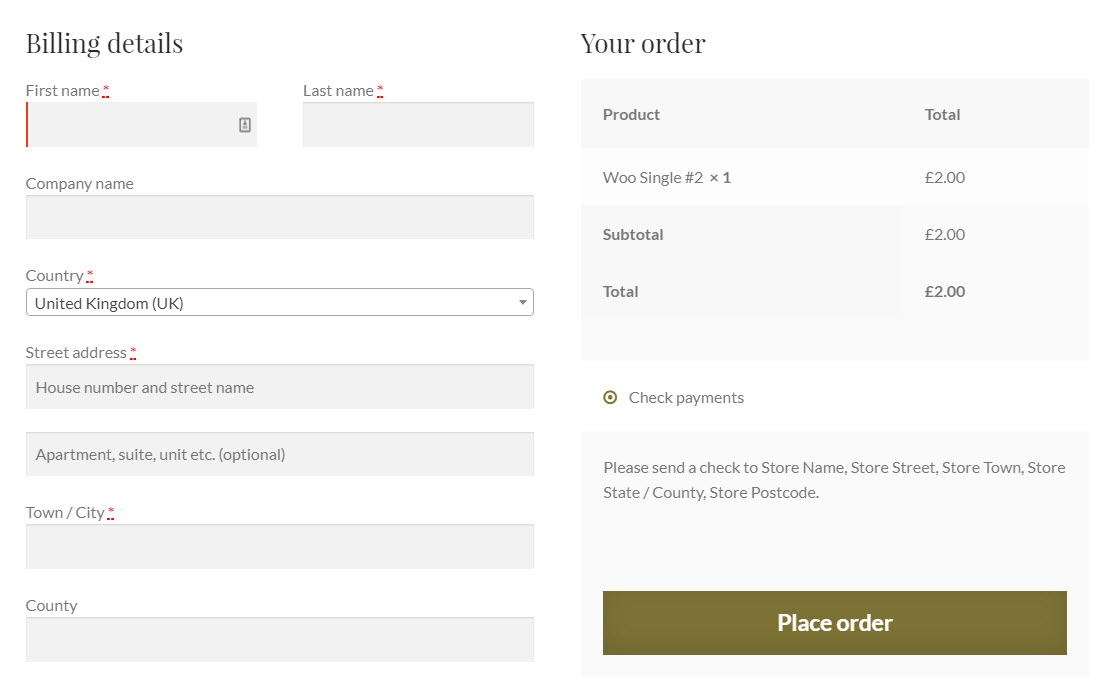 WooCommerce provides built in payment processing, enabling you to take automatic payments from your customers. Multiple free and premium extensions are also available, giving you a choice of payment gateways, from Paypal and Stripe, to Amazon, Authorize.net, and much more.
Searching and Filtering

Customers will often come to your website with an idea of what they want to purchase. WooCommerce makes it easy for visitors to search your site and filter products by price, popularity, ratings, and more.
Reviews of Products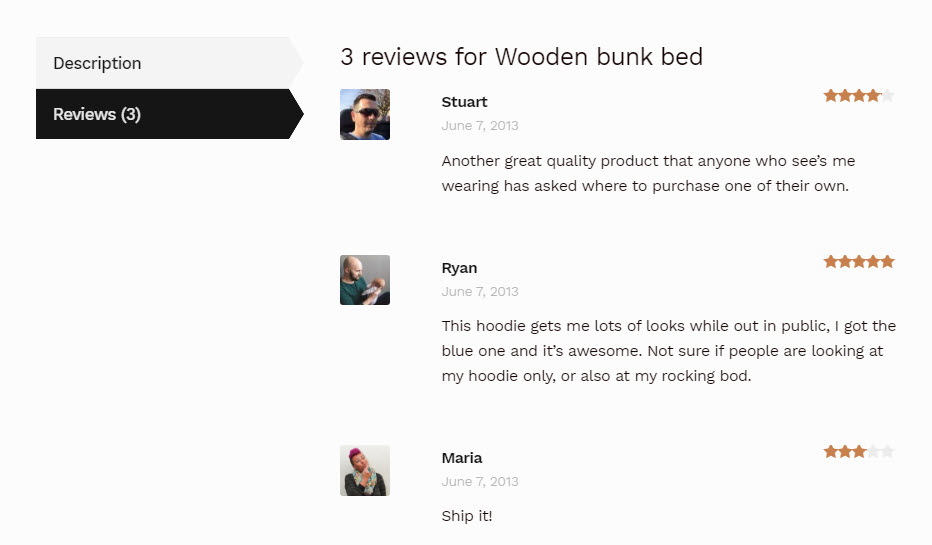 Displaying reviews of products, by others who have already made a purchase, can help increase sales dramatically. Your audience will want to read about people's experiences with a product, and good reviews can be the difference between a sale and a lost customer.
WooCommerce gives you the ability to show customer feedback directly on product pages. Display reviews and ratings, so your customers know what they are getting.
Related Products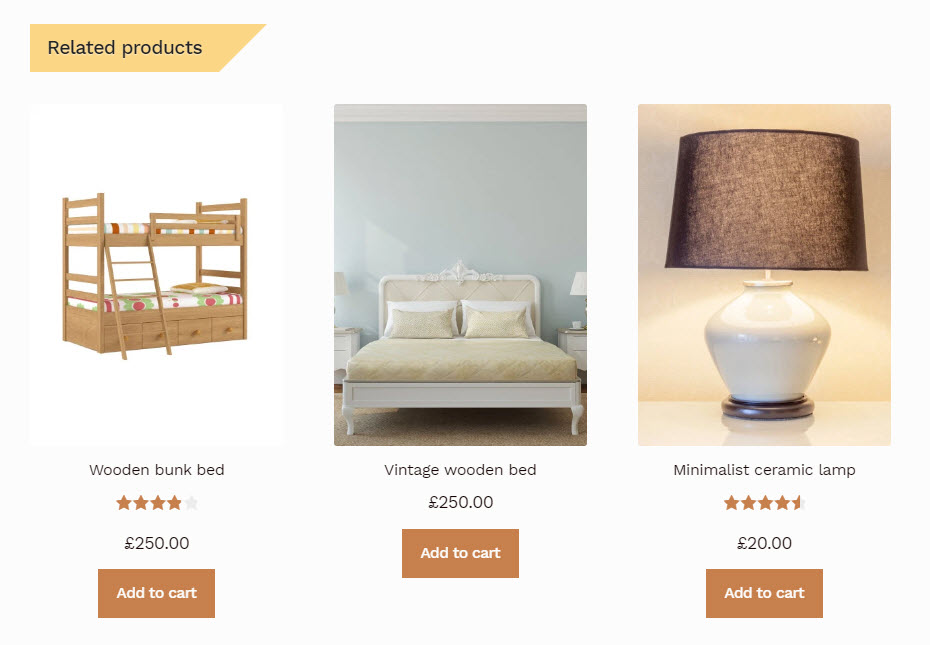 Woocommerce gives you the ability to display related products to customers. These products may be similar to the ones a consumer is looking at, or has just purchased. Showing complementary products, or items that were bought by other customers alongside the original product, is a great way to market your range of goods and promote extra merchandise.
Build Your Following on Social Media

Social media is the perfect place to promote your products to your fan base. Showcase your new merchandise, display products in motion, and generally create a buzz around your brand.
However, you will only be successful on social media if you first create a social following made up of those who have an interest in your products. Adding social follow buttons to your eCommerce store is an effective way to build a following of those who have already expressed an interest in your store.
Jetpack, recommended by WooCommerce, is a suite of plugins that provides an array of functionality for your WordPress website. Jetpack's Social Media widget lets you add social media icons to your sidebar or other widget areas. This enables your site audience to easily follow you on social media and keep up to date with your products.
Display Calls to Action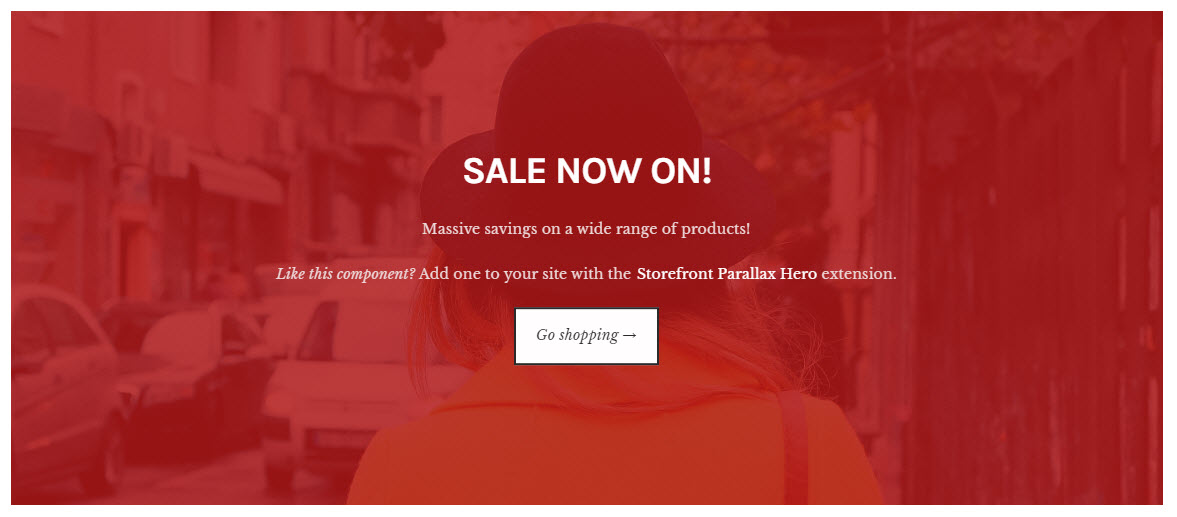 A call to action is a request to your audience, asking them to complete a specific action linked to one of your WordPress website's goals. For an eCommerce site, your calls to action should be aimed at encouraging your visitors to purchase your merchandise.
An effective way to do this is to display special offers, discounts, or the option of free shipping, in a pop-up. Offer your visitors 25% off their first purchase with you, buy one get one free on a particular range of product, or free shipping if they buy within the next 24 hours.
WooCommerce Splash Popup is a lead generation extension that enables you to add popups to your eCommerce store. Or alternatively, if you are using the WooComerce theme, you can purchase the Storefront Parallax Hero extension. Both these tools will let you display your calls to action in bright, eye-catching formats. This ensures your visitors see your discount and feel empowered to make a purchase.
Remarketing with Google and Facebook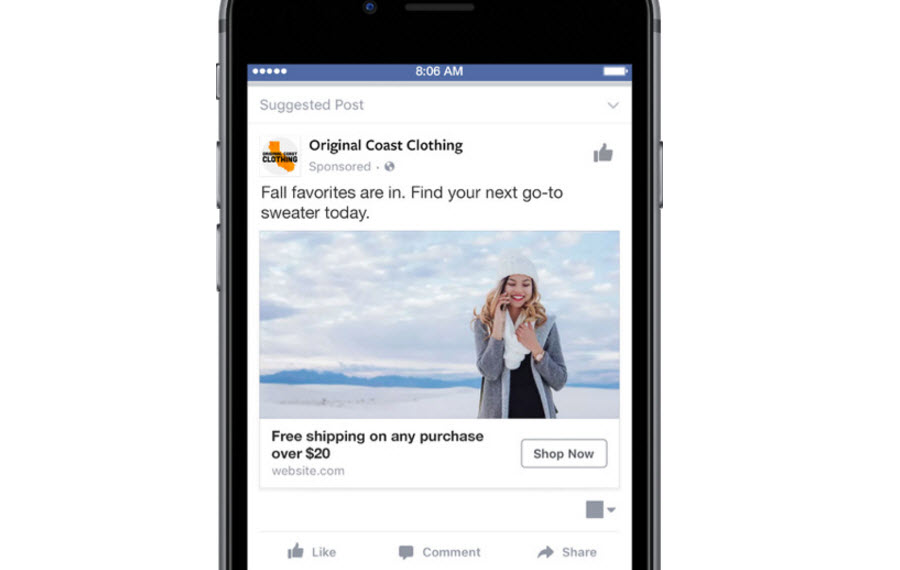 If you have ever looked at a product on a website, and then been shown an advert for that product next time you searched on Google or looked on Facebook, then you have experienced remarketing. Remarketing is a form of advertising that displays ads to people who have already viewed one or more of your products.
Remarketing can be a very successful way to sell your products. This is because you are targeting those who have already expressed an interest in your site, yet for some reason didn't commit to the sale. By reminding them of your products through direct remarketing ads, there is a high likeliness they will go back and complete the purchase.
Remarketing with Google can be set up through Google Adsense. Using Google remarketing means that when your site visitors search on Google they will be shown adverts for your site or products. WooCommerce also offers the free extension 'Facebook for WooCommerce', letting you set up and track Facebook remarketing through your WooCommerce store. Using this extension would result in adverts being shown to your audience when they log into Facebook. This is an ideal option if the majority of your community use Facebook as their main social media channel.
Final Thoughts
Once your site is set up and live, it is important to monitor its metrics. WooCommerce provides a useful reporting tool, giving you the ability to track your site's performance. The data displayed will give you an understanding of your top products and categories, as well as those underperforming. You can also view sales, refunds, and coupons over time, as well as much more. By monitoring what your audience is buying, you will be able to tailor your product ranges to suit your visitor's tastes, and ultimately increase sales.
What features will you include when creating your eCommerce website? Please share in the comments below…