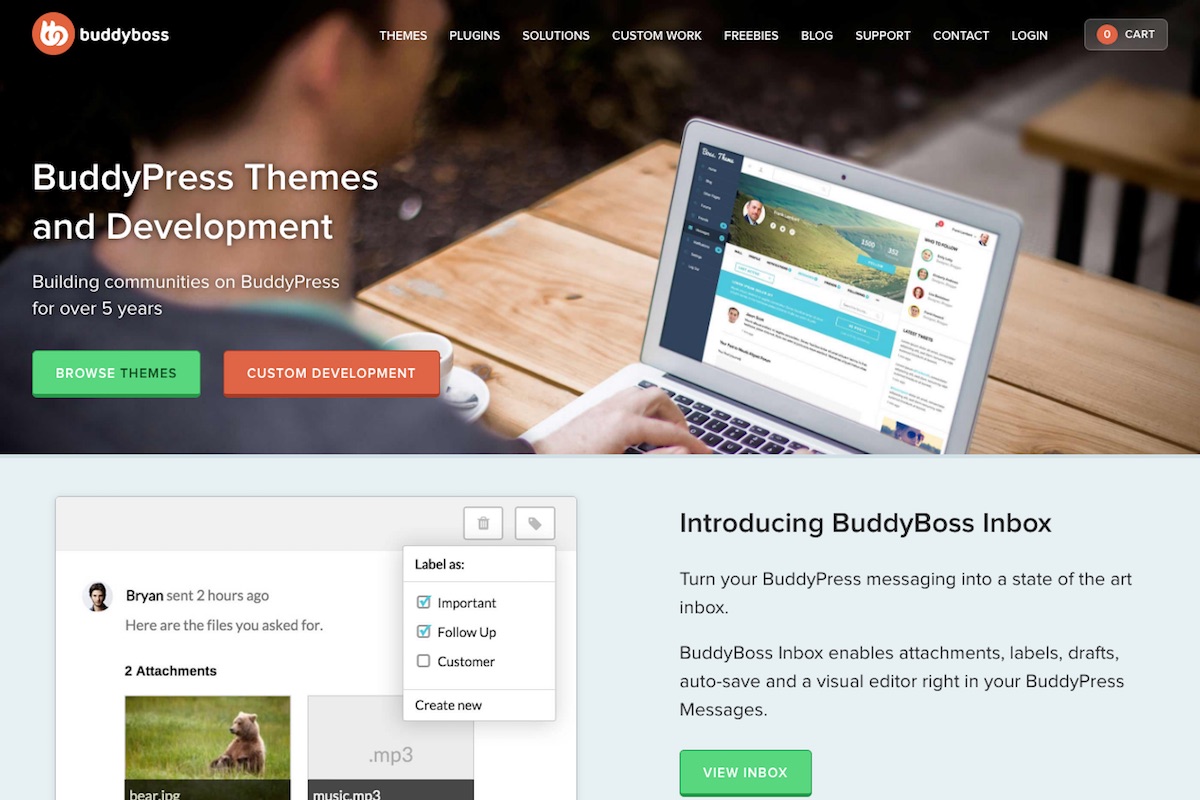 If you want to build an online community or social network website using WordPress and BuddyPress you must check out the excellent BuddyPress themes, plugins and turn-key community website solutions from BuddyBoss.
BuddyBoss specialize in BuddyPress and offer some amazing premium themes and plugins that really take BuddyPress to the next level. They also have some excellent complete solution packages that integrate everything you need (theme and plugins) for easily creating a powerful online community website.
If you want a completely unique and custom built website, BuddyBoss even offer custom development work and can build you a complete custom tailored, ultra responsive community site with the design and all the features you need.
Below are some of the premium BuddyPress themes, plugins and complete social network and and community website solutions available for purchase at BuddyBoss.
BuddyBoss Themes for BuddyPress
Below are some of BuddyBoss's beautiful and highly functional BuddyPress themes.
Boss.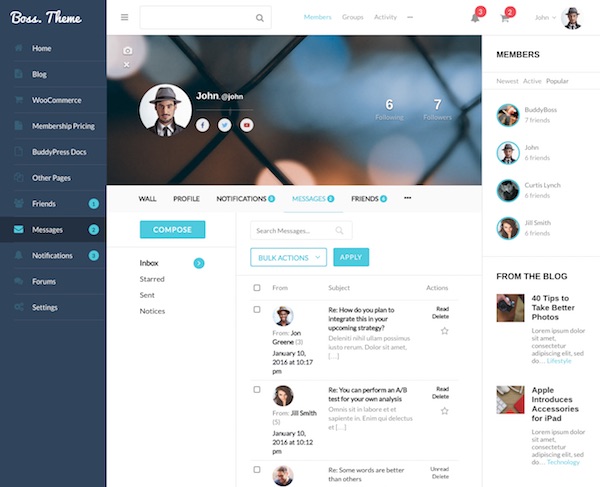 Boss is a mobile responsive WordPress / BuddyPress theme that allows you to build a world-class social network website. The premium theme provides a unique and modern design and comes packed with all the features and functionality you need to create an amazing user experience on your social network.
OneSocial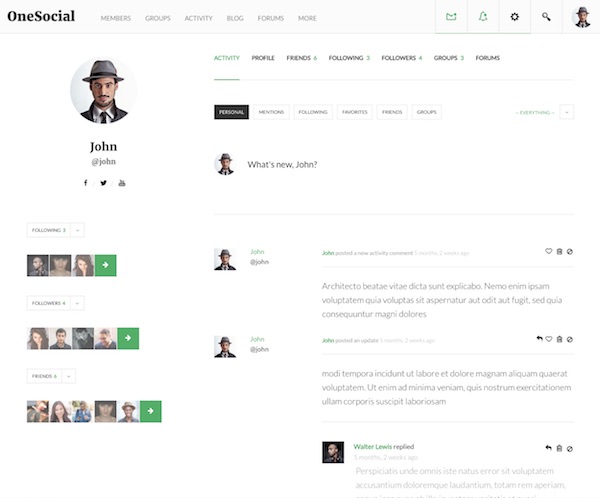 OneSocial is a responsive WordPress / BuddyPress theme that focuses on simplicity and ease of use. It has a beautifully clean, modern and minimalist design that's easily customizable making it suitable for all types of online community websites large or small. It has highly efficient code and comes with a heap of great features.
BuddyBoss Theme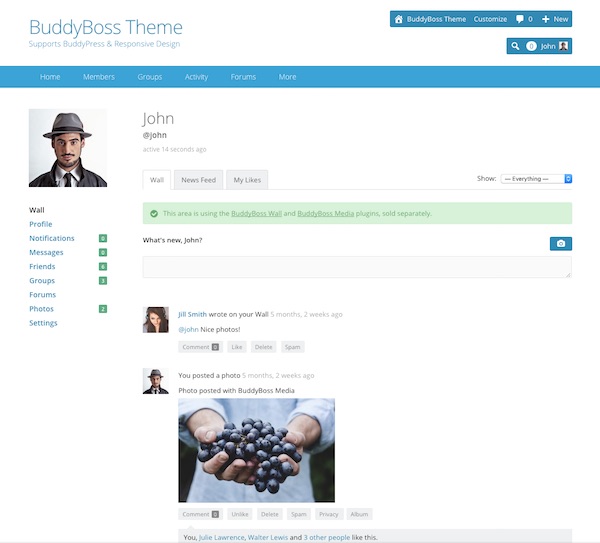 The BuddyBoss theme has a clean, minimalist and simple layout designed to fit BuddyPress perfectly. It's the ideal BuddyPress theme to use as a canvas or framework for your own custom BuddyPress theme design.
The BuddyBoss theme has an ultra responsive layout with right and left panels for BuddyPress profile links and WordPress menus that make it feel like native mobile app. Its developer friendly with intelligently structured and commented code and supports most BuddyPress plugins out of the box.
BuddyBoss Mobile Only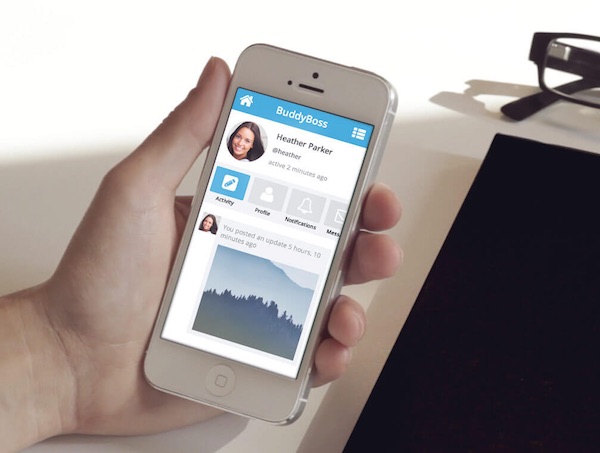 BuddyBoss Mobile Only is a dedicated mobile only BuddyPress theme design to run alongside 3rd party BuddyPress themes that aren't mobile friendly.
BuddyBoss Complete Solutions
BuddyBoss offer a number of package solutions that combine a theme with relevant plugins for a complete community website solution.
Social MarketPlace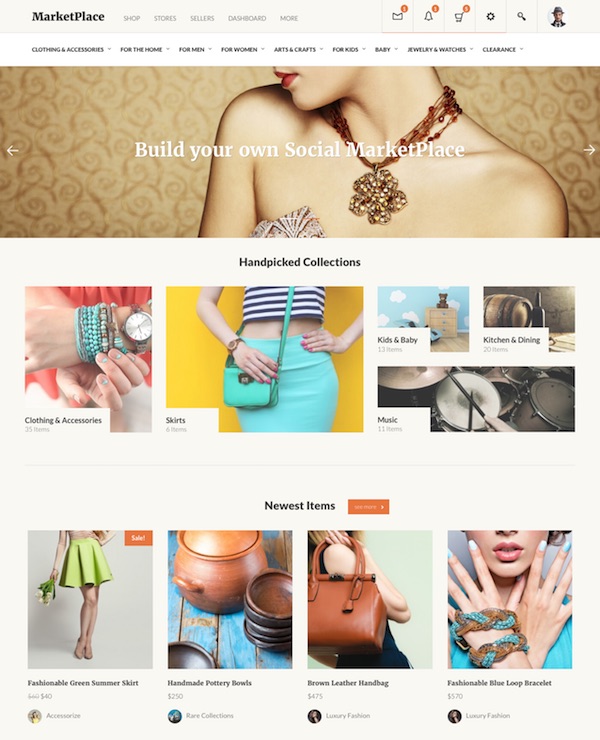 Social MaretPlace includes everything you need to create your own professional online marketplace website. Social MarketPlace takes full advantage of WordPress, BuddyPress, WooCommerce and WC Vendors and integrates them all together seamlessly to make a fully featured and cutting edge marketplace website.
Members are able to setup their own store and sell products and has comprehensive functionality for product management, order tracking, coupon management, commissions, eBay style vendor feedback, advanced search and filtering functionality and more.
Social Blogger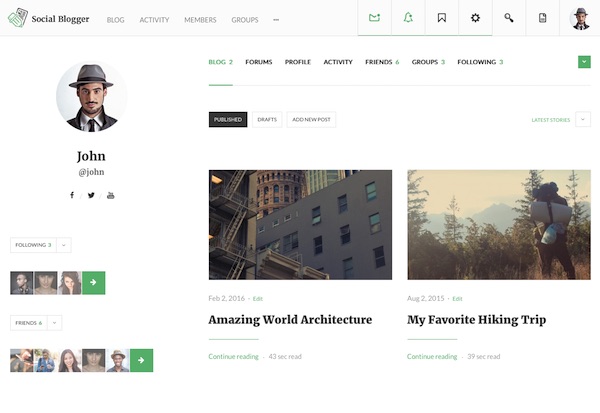 Social Blogger allows you to build a state of the art blogging platform. It combines the blogging power of WordPress, the social aspects of BuddyPress, a great minimalist design and some nice writing tools for a great blogging experience.
It lets all the members of your social network create blog posts and manage their own blog. Blog posts can be published directly or sent for review. You can also combined everyone's posts into a central blog.
Social Learner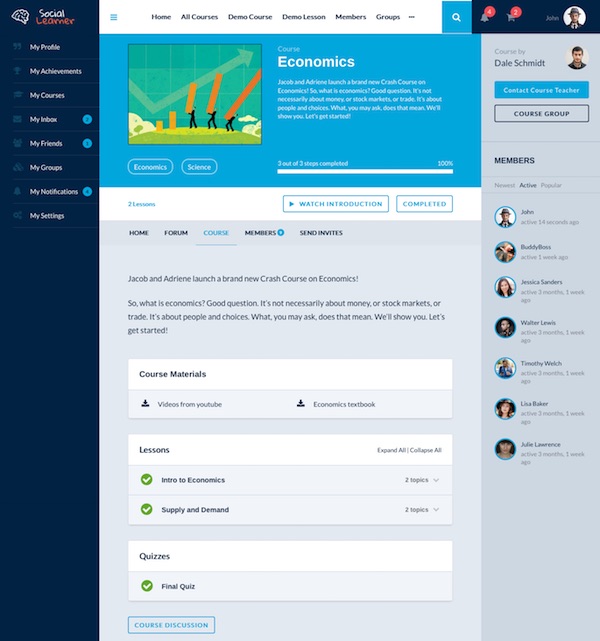 Social Learner allows you to create a powerful social online learning platform. It combined BuddyPress with either LearnDash or Sensei to create a fully featured learning management system (LMS) website with some great social learning functionality and integrated gamification.
The LearnDash or Sensei plugins provide the LMS functionality including: multi-tier courses, drip feed content, advanced quizzing, lesson timers, flexible prerequisites, expire access, assignment management, users reports, email notifications, and more.
BuddyPress provides the social components that allow students to interact and make the learning experience much more enjoyable. Social Learner also integrates seamlessly with WooCommerce and Paid Memberships Pro so you can easily sell courses, add membership levels, protect content and charge for membership.
Social Portfolio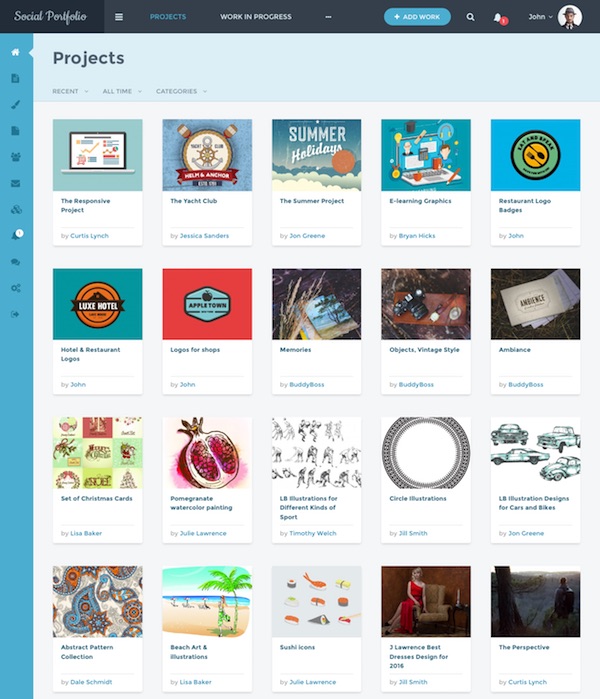 Social Portfolio allows you to create your own portfolio sharing social network website using the power of WordPress and BuddyPress. If you want to build a website like Dribbble or Behance, the Social Portfolio package gives you all the tools you need to quickly launch a portfolio sharing social network for engaged creative professionals.
It's suitable for all creative fields – web design, photography, fashion, architecture, artists, designers, chefs / foodies or anyone else.
Social Portfolio comes with powerful portfolio capabilities that allows members to easily upload and manage their portfolios, share what they're working on, post multiple revisions of works in progress, get feedback on work, leave comments and show appreciation, build collections and more.
BuddyBoss Plugins for BuddyPress
BuddyBoss have a selection of premium BuddyPress plugins that will really take your BuddyPress social network site to the next level.
BuddyPress User Blog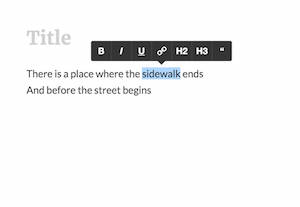 The BuddyPress User Blog BuddyPress plugin allows you to give members the ability to create their own blog posts and manage their own blog.
It provides a great writing experience and blog posts can be displayed in user profiles and in a central blog.
BuddyPress Reply by Email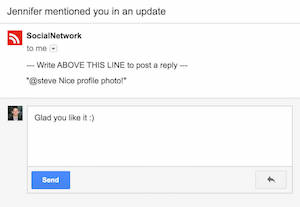 The BuddyPress Reply by Email plugin allows users to reply to BuddyPress notifications straight from email.
Users can reply to messages, activity posts, bbPress forums and WordPress post comments via email and replies will automatically show up on the website.
BuddyBoss Inbox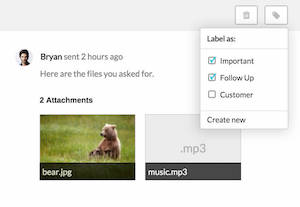 The BuddyBox Inbox plugin turns BuddyPress messaging into a state of the art inbox.
It enables attachments, labels, drafts, auto-save and a visual editor right in your BuddyPress-powered inbox.
BuddyBoss Wall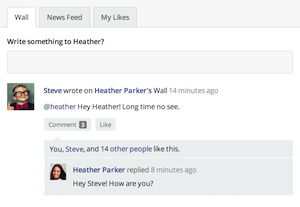 The BuddyBoss wall plugin turns your BuddyPress activity stream into a two-way "Wall" just like Facebook for a more interactive experience.
Users can post Wall updates, write on each others Walls, and "Like" their favourite content.
BuddyBoss Media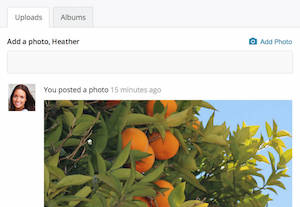 The BuddyBoss Media plugin allows members to upload photos, organize them into albums, and tag their friends all from their phones, tablets or computers.
On mobile devices you can swipe through galleries with your finger like a native photo gallery app.
BuddyPress Member Types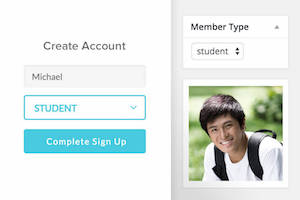 The BuddyPress Member Types plugin allows you to create and manage member types without having to write any code.
You can create as many membership types as you like, customize the registration experience based on member type, assign different profile fields based on member types, show separate tabs for member types in the directory and more. Its perfect for any social network site with multiple types of members such as: dating sites, job sites, education sites, healthcare sires, sites with different membership levels (e.g. Gold, Silver, Bronze) and more.
Go to BuddyBoss.com for more information and to test all the BuddyBoss themes, plugins and social network website solutions.
Readers Rating

Rated 3.6 stars




3.6

/ 5 (

Reviewers

)

Very Good
---