This is the first premium WordPress theme from StudioPress and probably the first premium WordPress theme ever made. It's the revolution that started the premium WordPress theme revolution.
Revolution is user friendly, widget-ready, customizable theme that is an ideal solution for online magazines, online newspapers, and other websites that wish to use WordPress as a content management system.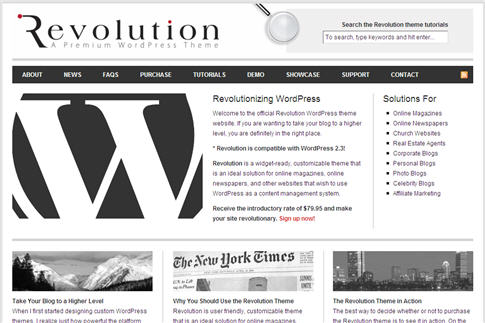 Price: Single-Use Package ($79.95), Multiple-Use Package ($199.95)
This theme is no longer available for purchase. See the newest premium wordpress themes from StudioPress in the collection of best premium wordpress themes.