"Magazine Theme" as the name suggests is a magazine style premium WordPress theme which comes in a variety of colours.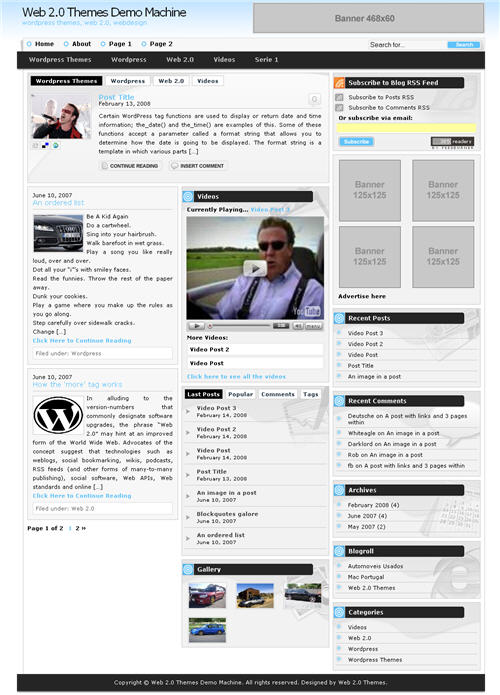 Features:
5 colours : Orange, Blue, Red, Green and Pink
Administration panel in admin area where you can configure the theme with out editing any file. You can configure: banners (468×60 , 4 x 125×125, 3 widget blocks, 1 banner after every post), feeds url's, feedburner counter, feedburner form, featured category, choose the colour.
Feature posts area, where its possible to show featured posts from different categories using tabs
Thumbnail's for any post
An easy way to introduce videos in posts from youtube, metacafe and so on
1 widget that shows last posts, last comments, popular posts and tags
1 widget for your video posts
1 widget for feed's
Compatible with WordPress 2.5
Built-in Gravatar support
Built-in Related Posts (using Contextual Related Posts Plugin)
Built-in css style for NextGEN Gallery Plugin
Built-in css style and funcion code for WP-PageNavi Plugin
Price: $100
Demo / Release Page & Purchase
Rate this theme:
[ratings]
Check the newest premium wordpress themes or the best premium wordpress themes collection.